Warning: mutants...
I recently saw a tutorial at
Empire of Ghosts
on making urban baricades from sprue and had to give it a go. The barricades use a closed loop of sprue for the base and then you glue plasticard and junk around them to flesh them out. I built three like this before I got annoyed with how long it took to glue each bit on and how fiddly it was with the plasticard.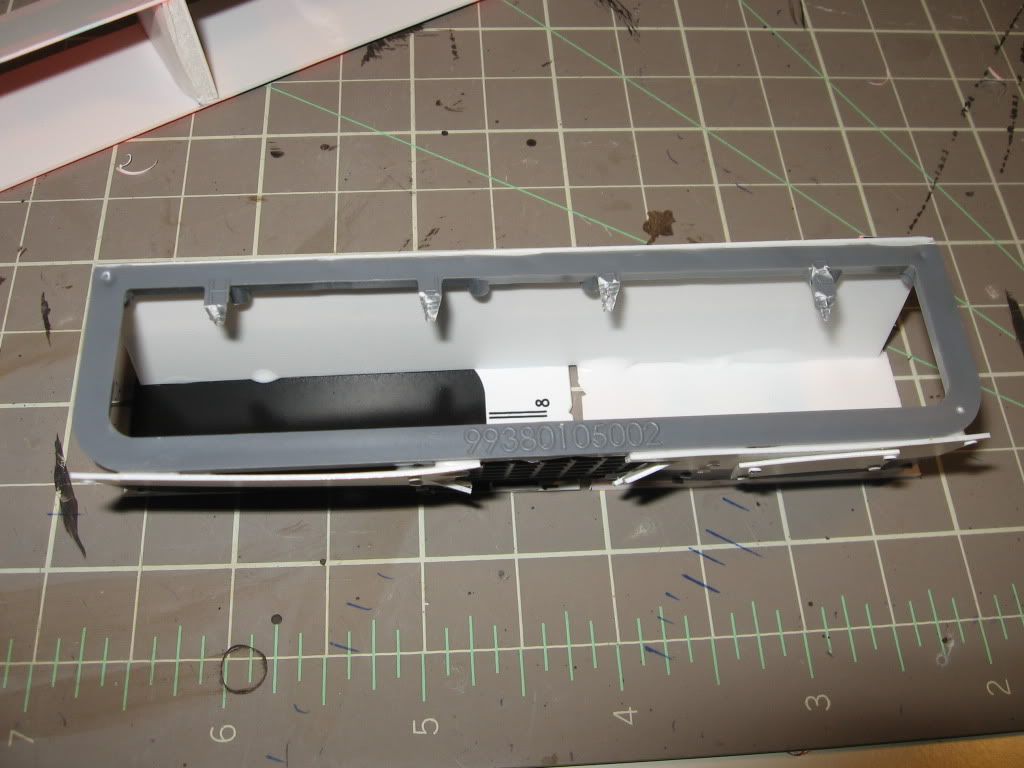 I then decided to make some using a similar technique but basing them on pieces of foamcore. I cut the foamcore into the barricade cross section shaped and then cut plasticard to length and glued it to the sides. Ah. Much faster. I had to use 3-4 of the cross sections per piece to stop warping though. They took me about half the time to make.
I then based them with 2 shades of brown spray paint and painted them up like my other recent terrain.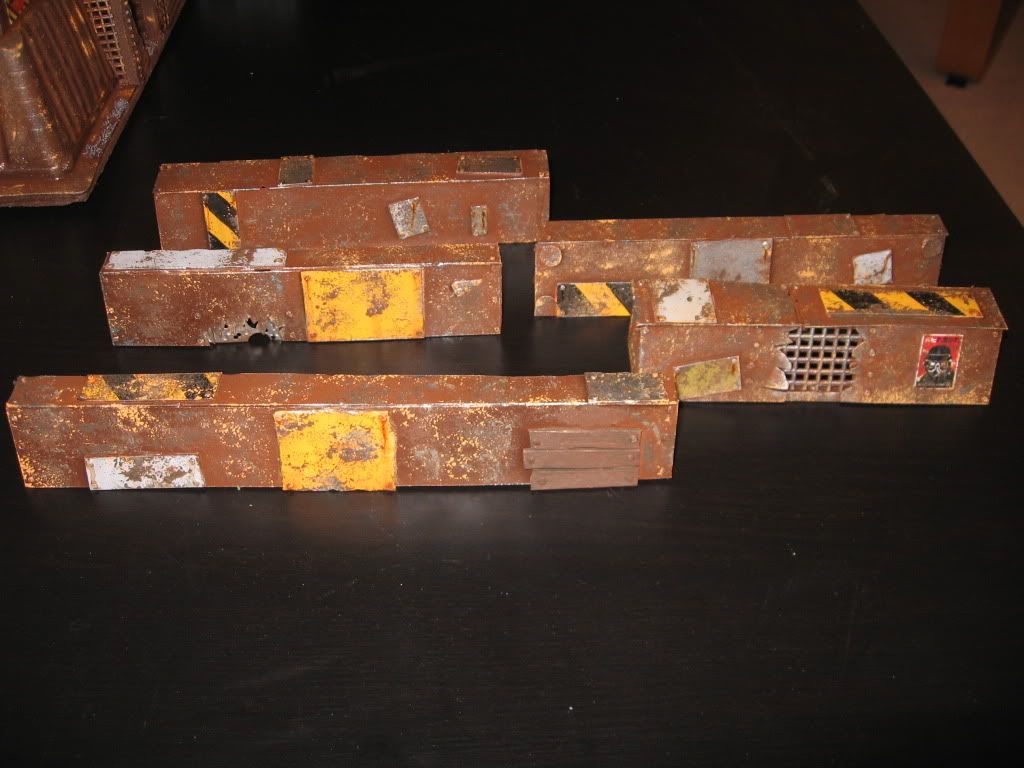 I tried out some different weathering techniques (sort of, not really, just different colors) and just had some fun varying the amount of weathering on each bit. I am pleased with how they turned out as I built and painted them while working on other pieces at the same time. Much cheaper than $30 barricades from an unnamed conglomerate!