Well, the twin tanks are finally finished. Only took 8 months... Hopefully the next project will be completed much sooner.
Death Orks of Krieg for scale.
I finished the twin tanks project tonight. Still a few things a may touch up in the future, but I think it is looking alright just now. I am trying to balance creating a quality product with spending too much time detailing and not finishing anything!
I am pleased with how the weathering turned out. I should have been a little more careful with the direction of the streaks.
The streaks are done with Gryphon Sepia and Tamiya Clear Orange.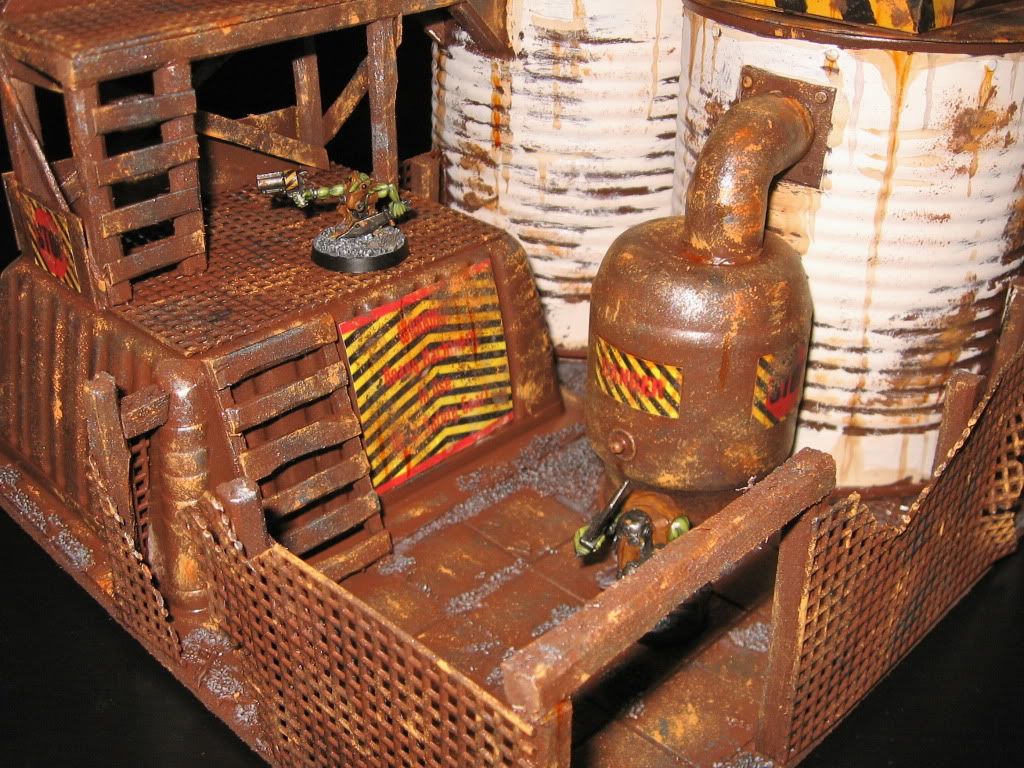 I think there is a bit too much rusty brown on this piece. More colors on the next one.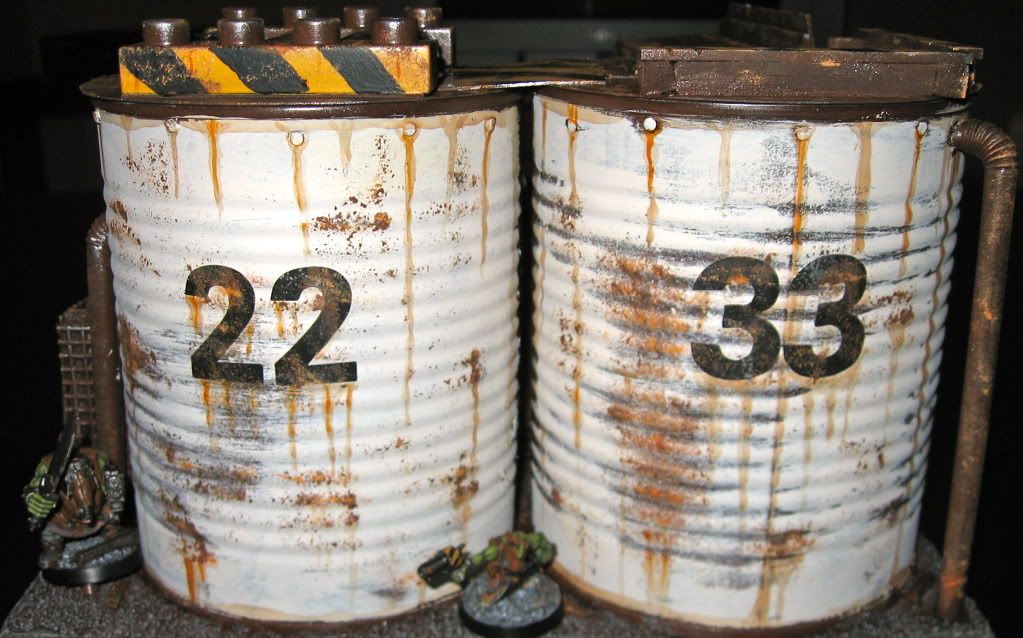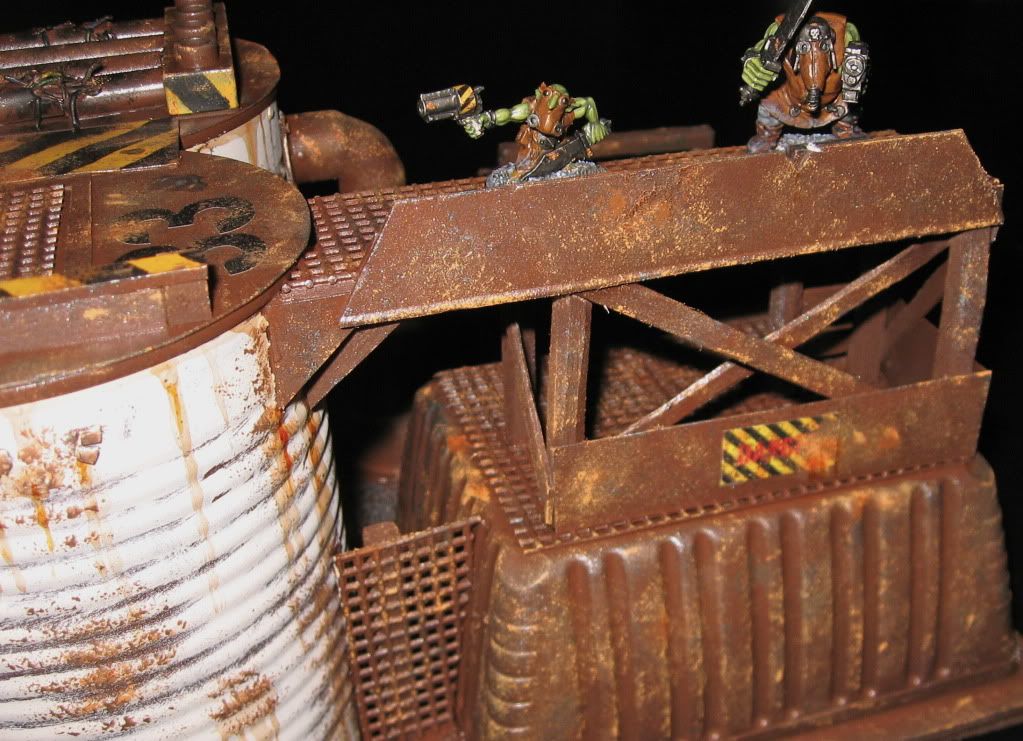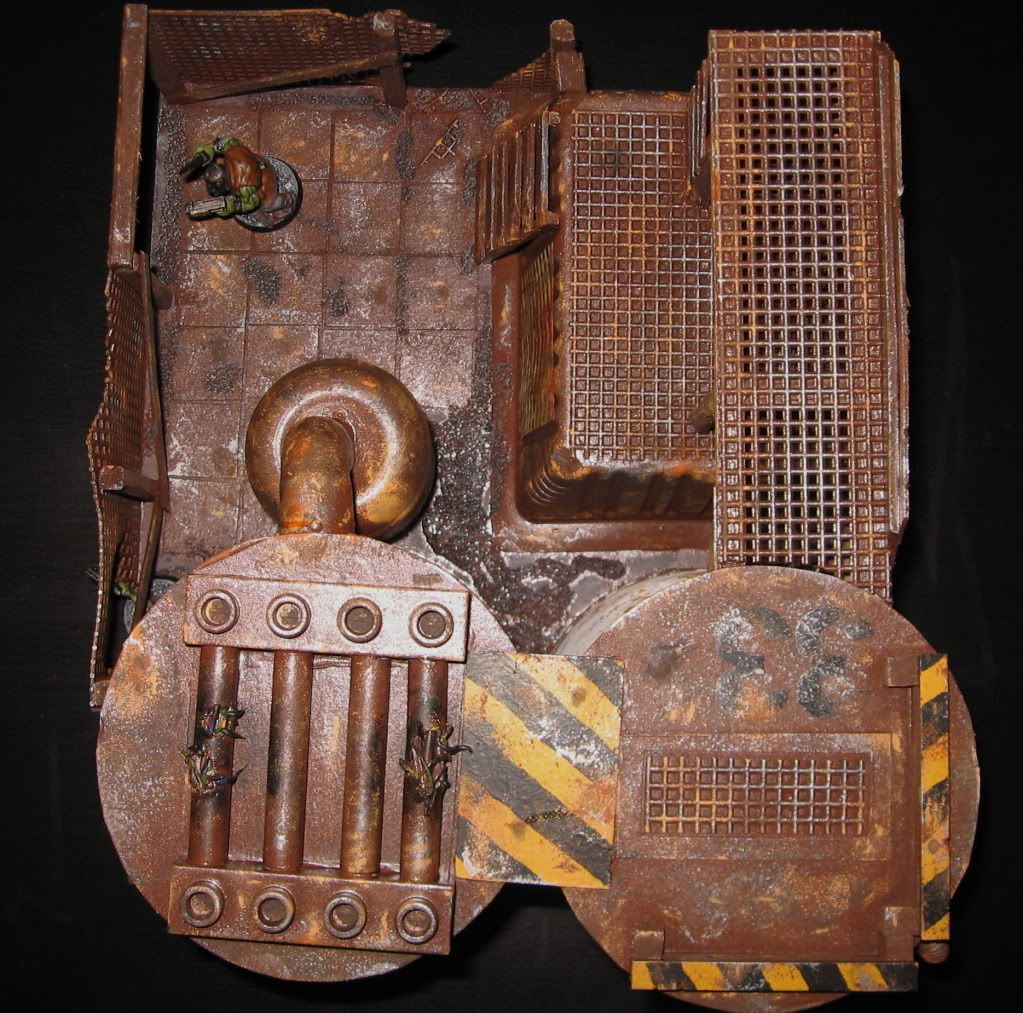 A top view shot.
Hopefully the next piece will go by a bit quicker. I have two other pieces primed and ready for painting. I just need to get started on the painting and spongeing and then I will have them up on here.