Work in progress shot of the hill so far.
When I was designing my game board I realized that I wanted lots of elevation in an urban environment, but still wanted the board to be easy to store. I have seen different elevation pieces around the web. The general idea is that when the board is complete I will have a large selection of 1.5" and 3" high sections to make a more complex environment with recessed roads and lots of overhead walkways and bridges.
At the dollar store I found a basket of about the right shape and decided to turn it into a quick urban hill. I took the basket and glued cardboard along the inside, cut up some card for the top, and glued on some granny grating and coffee stir sticks for variety. I then sprayed it with two shades of brown and drybrushed a base coat of silver on the top and a minty green on the sides (I need more color in the terrain I think). I've also added a few details such as posters and the start of some hazard stripes.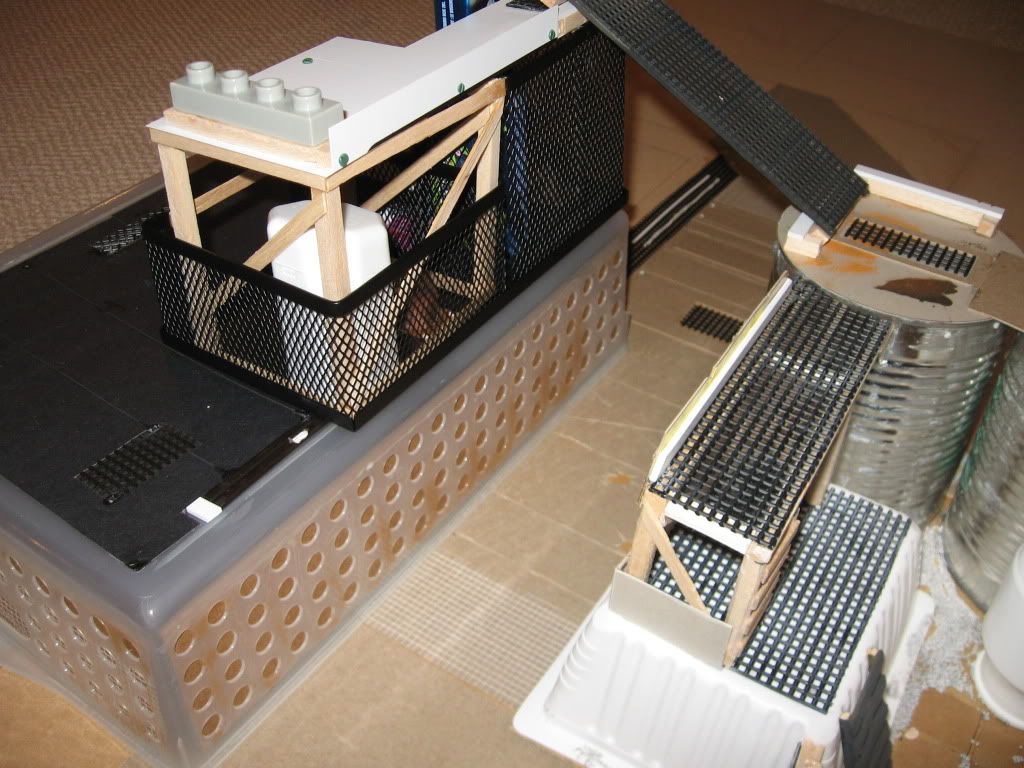 Here you can see how it can be used to add elevation. You can also see the unpainted basket!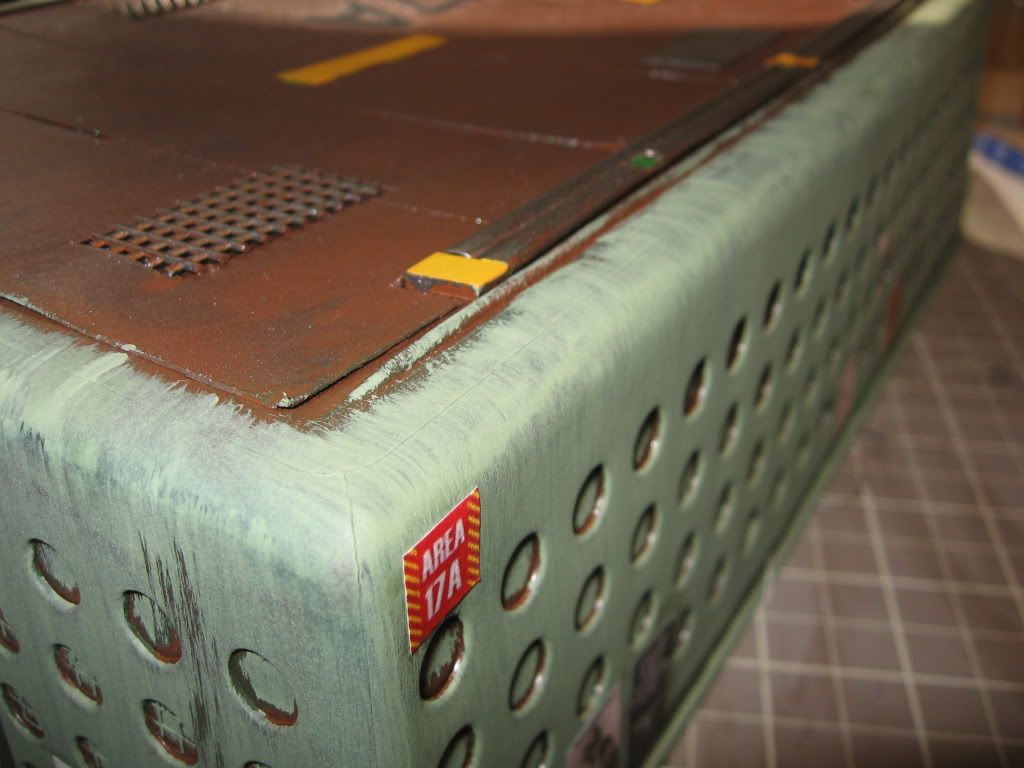 I am trying to do this piece fairly quickly. I will be away for a few days, but should have it finished early next week. Just lots of weathering and some detail work left to do.
As a final note, welcome to my first two followers, TW and Messanger of Death!