Someone on the deathsquads forum asked for a tutorial on how I did the weathering effects on my last project so I thought I would do a quick tutorial with this quick terrain project. Last entry I showed some work in progress shots of this urban hill. This tutorial does not give Golden Demon level weathering, it merely provides a quick way for me to weather my terrain. In total, I spent only about 30 minutes building this piece and then probably 1.5 detailing and painting it.
The main structure is a dollar store basket decorated with some cardboard and granny grating. To get to the first stage I based the whole piece with a textured brown spray paint. I then heavily drybrushed a dark green, then decided it looked ugly, so I drybrushed a minty green over top (leaving some streaks too). On the top I drybrushed a little silver and painted some panels yellow for hazard stripes. I stuck on a few posters I found around the internet and some numbers from the dollar store. This brought it to this stage:
After this step I finished the hazard stripes and painted over the posters with glue and then gryphon sepia.
To do most of the rest of the painting I used a sponge brush. I rip the brush apart a little so there is no sharp edge texture. I first used Americana Dark Chocolate. I put some paint on the brush and sponge it on the cardboard until there is only a very little coming off.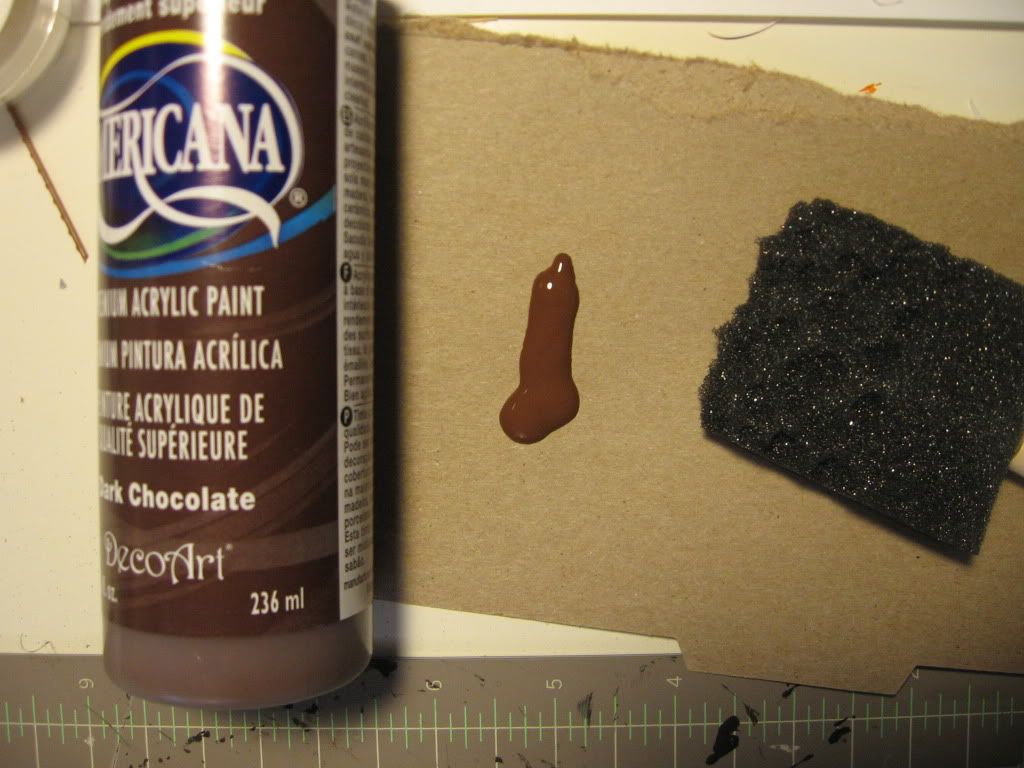 I then sponged the dark chocolate all over the top and sides of the piece.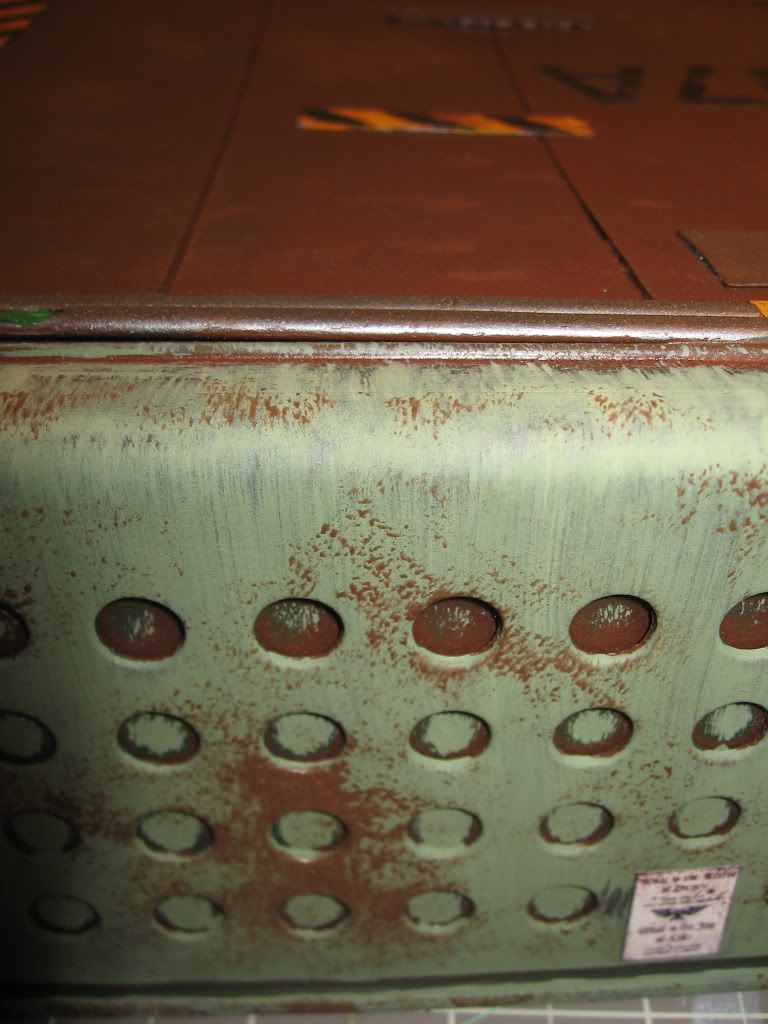 I then did the same with Americana Raw Umber. Raw Umber is a nice, dark brown. I used it in some places a little more heavily to create a chipped paint look as well.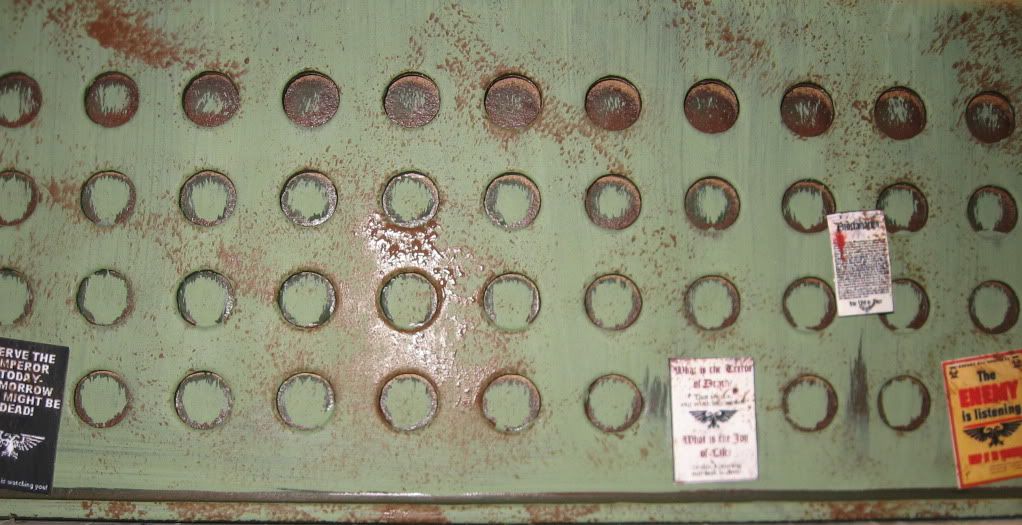 Next I sponged GW Vomit Brown over the areas I previously colored brown and wanted to look extra rusty. The Vomit Brown creates a perfect rust color (in my opinion). Be careful not to overdo it though (if you ever do too much, just go back with your darker browns to break up the texture a bit). I tried to focus on areas that would naturally rust and made large blobs of rust in interesting places. I did a few little dots of each color over the posters to simulate wear as well.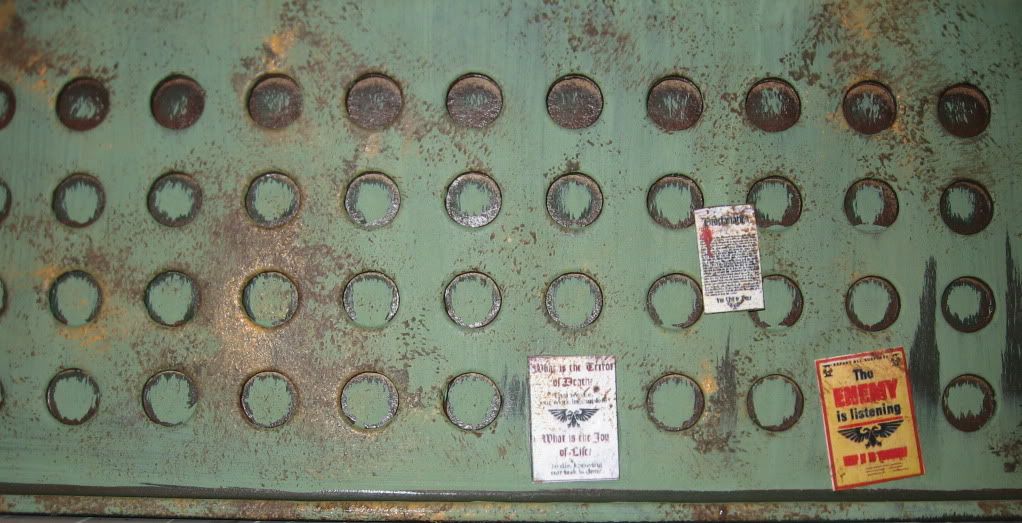 After the vomit brown I lightly sponged GW Boltgun Metal (another great color) over different parts of the piece to simulate more recent chips and metal showing through.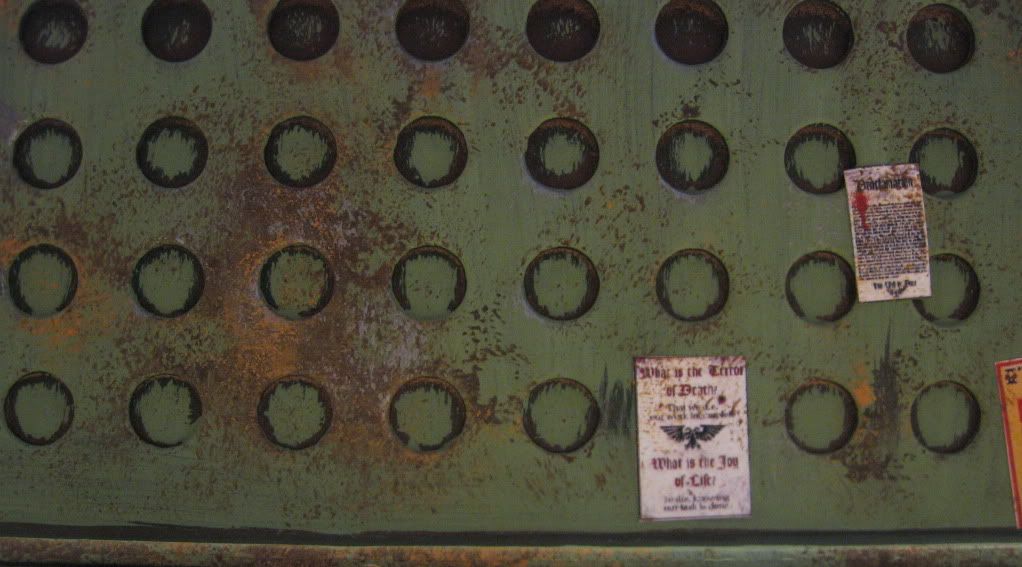 Finally, I added in streaks of grime and oil and dirt using GW Devlan Mud wash. I made drips from the circles, drips from rust, pools in some of the holes, lines from the top, streaks on posters, etc. using a regular brush. Use your imagination and think of wear liquids might flow. Try to make the lines vertical and somewhat neat though.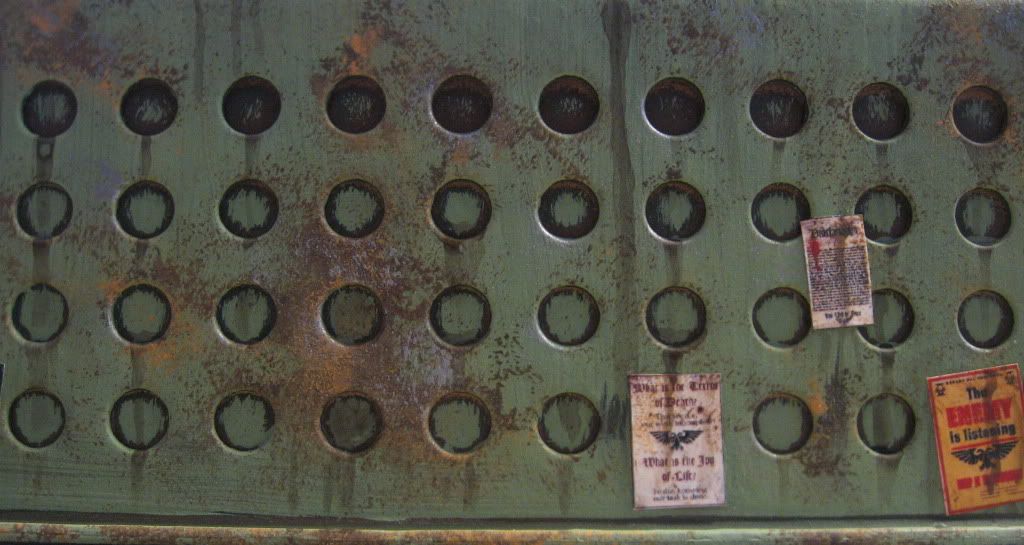 These streaks are a little ugly and rough...
Now you are done! I will probably go back and add a few more streaks in Gryphon Sepia and some blazing rusty streaks using Tamiya Clear Orange. At this point it looks suitably battered.
The sponge painting goes really fast. I didn't even clean the sponge between brushings. Wash at the end though so your sponge lasts longer. The sponges with the little handles help to reach difficult spots and keep your hands clean.
Here are some pictures of the finished product: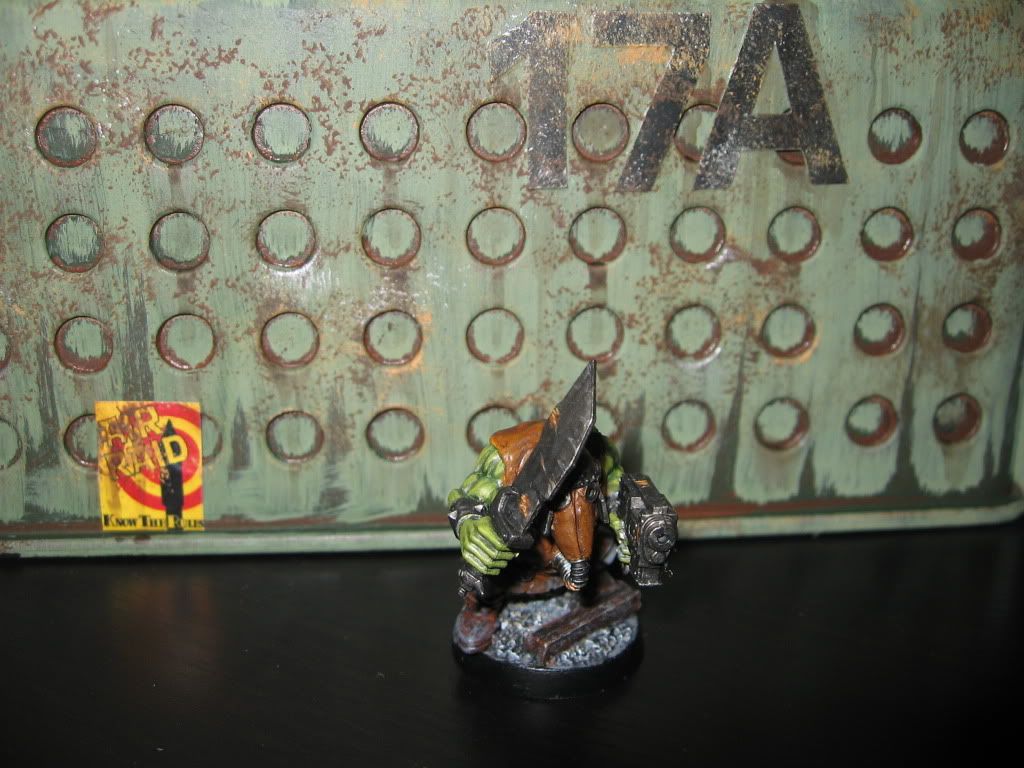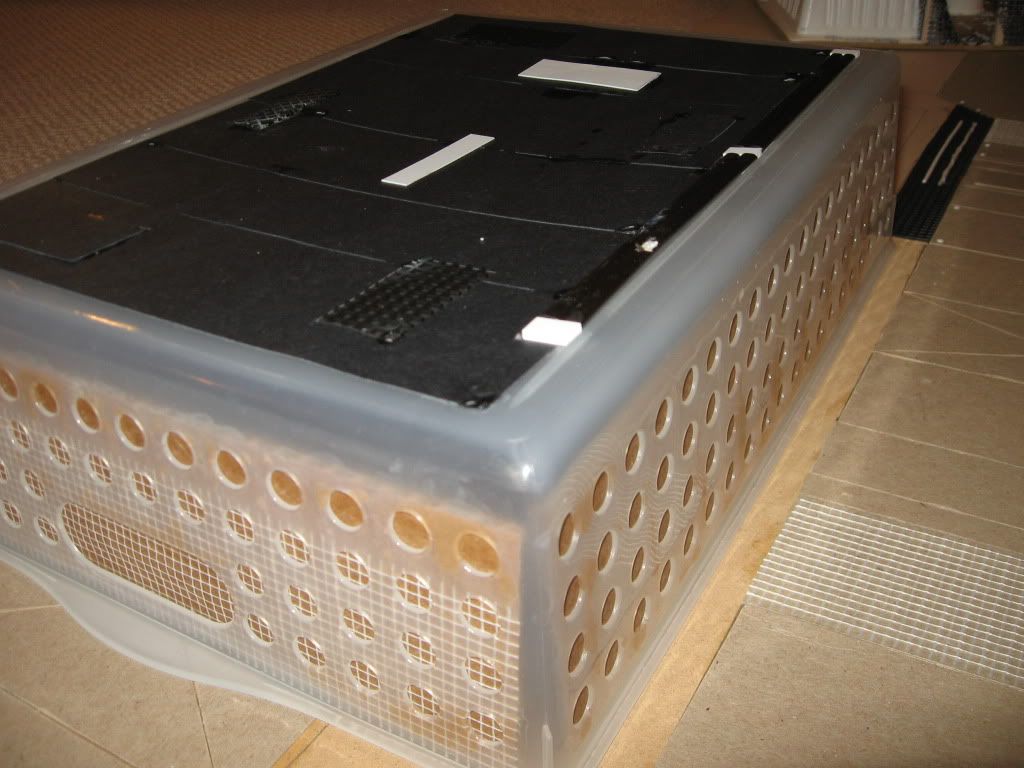 This is how it looked before painting.
Hope this helps! Post any questions here and I will be more than happy to answer them. Also, welcome to my newest follower, Sultansean, the first victim of my Death Orks of Krieg!