The storage tank facility is about half painted now. I need to add more corrosion and rust and weathering to the rusty sections. It is a little glossy right now and needs a spray of dull coat (any recommendations?). The main tanks will be getting a sponge stippling of two or three more browns to improve the rusting, as will the other corroded areas. The gravel will get a dry brush and wash in grey. Then I will add in more runs and corrosion. The ones so far are done with Gryphonne Sepia and Tamiya Clear Orange (the bright orange streaks).
I painted the structure by first spraying it with two colors of brown spray paint. I then brushed an egg white latex paint over the tanks, drybrushing in some places, and covering the whole thing in others (I liked both and couldn't decide).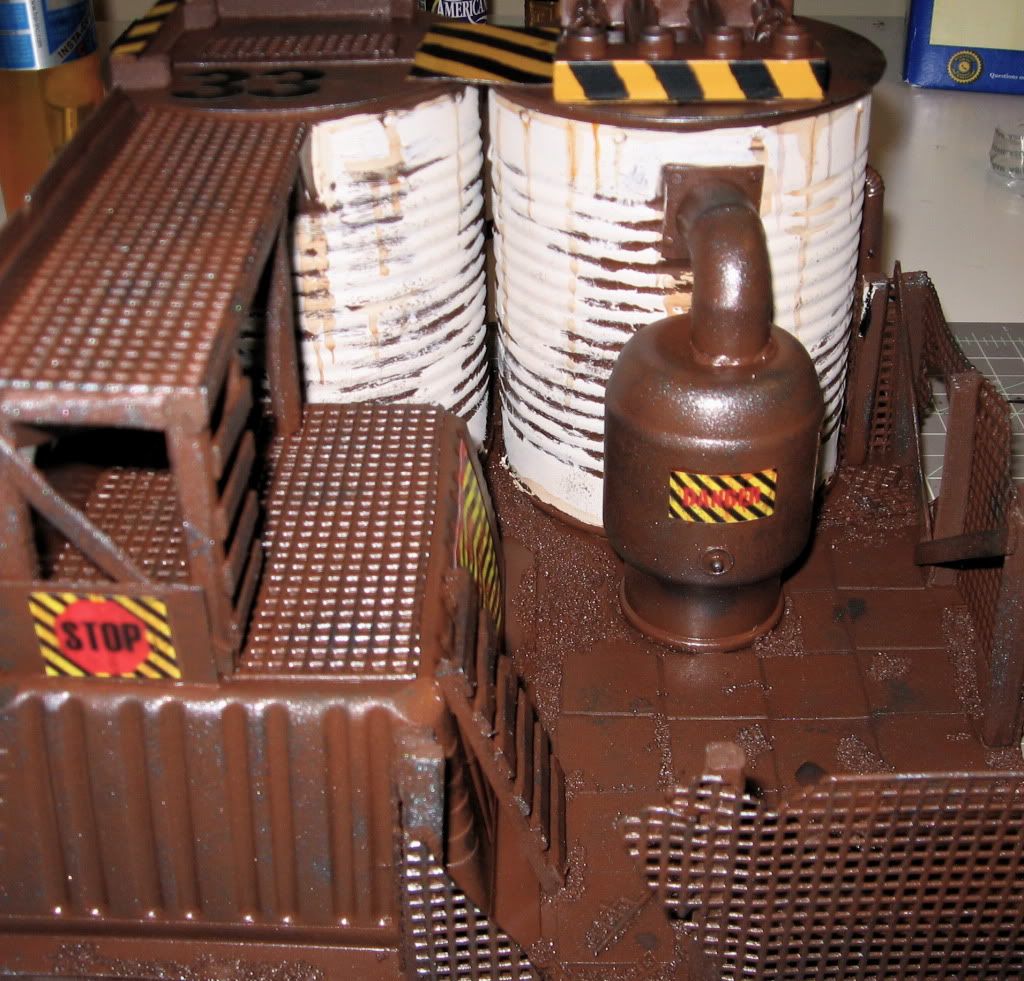 The signs come from an attachment someone posted on a thread I had created. Not sure who the original creators are. I just printed them out, glued them on, and weathered them with Gryphonne Sepia and Tamiya Clear Orange.
Anyone see the hockey reference?