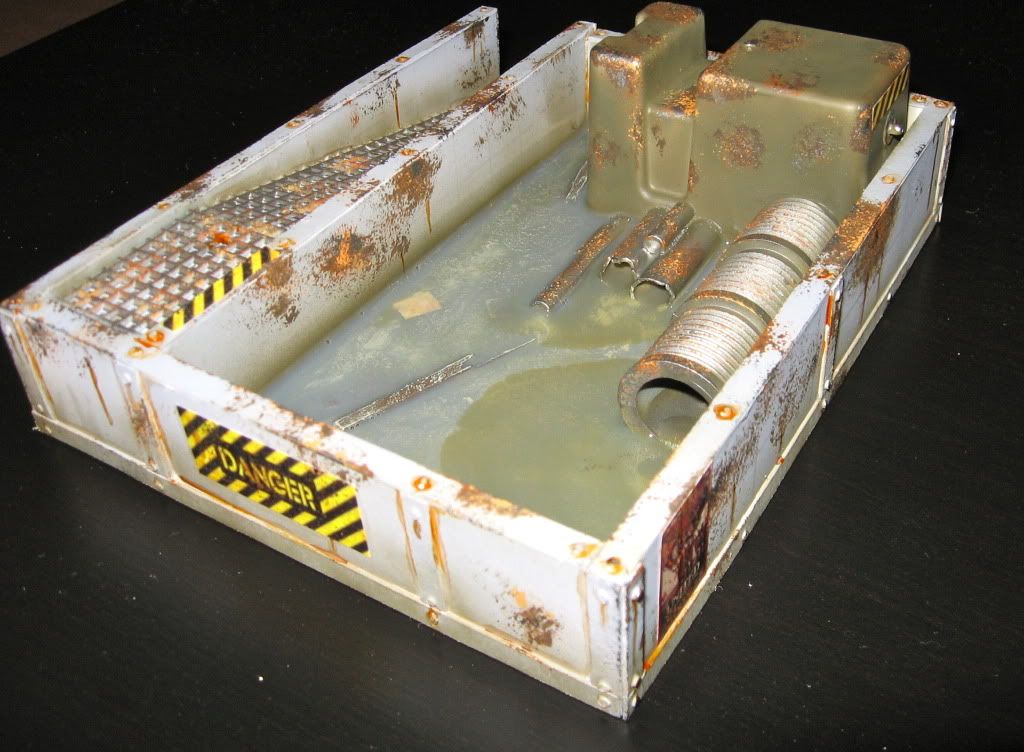 Here are some more work in progress pictures from my waste water reservoir piece. In the last post I showed the work I had done with the airbrush. Since then I added some chipped paint and rust using a sponge and then water marks and stains with Tamiya Clear Orange and GW Gryphonne Sepia.
I then used Woodland Scenics Water Effects (in a bottle) for the first layer of water. I added a little Vallejo Olive Drab Model Air to tint the water color too. I still need to add another two layers of water to complete it. I am a bit on the fence about Woodland Scenics Water Effects. It is really easy to apply and creates a decent looking water. You have to be careful to only apply a little at a time though as it can cause the paint to crack as it shrinks. I don't really like the final finish though as it collects dust, is a bit hard to clean, and can be deformed by models. Once I finish this bottle I would try to find a resin or varnish based finish to increase the toughness of the finished model.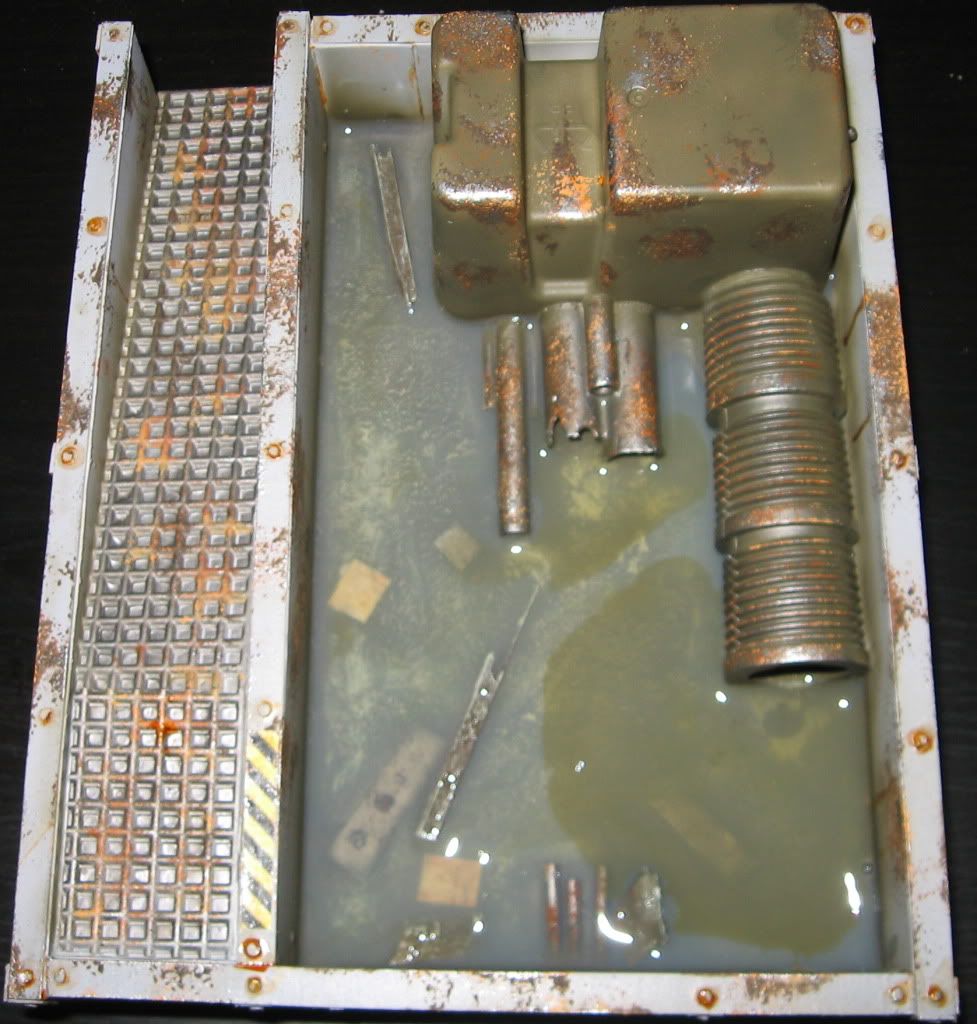 Water is a bit cloudy after I applied it. Hopefully it will be better once it is set.
The interesting tank at the back is the container that a printer cartridge came in. They are really interesting looking and fit perfectly for industrial terrain. I've been thinking about trying to get extras at the store.
I should have this model finished soon and will post up some pictures when it is done. If anyone has any tips for some additional weathering to complete this piece I would love to hear it. I want to push myself more, so any tips or ideas are always appreciated.
Welcome also to new followers Ron (from "from the warp", a great blog, I am a big fan), Chaos Heade, Not so great wolf, and master slow poke.
I've also added a new blog to the blog list. My friend Sean has created a new blog called
The War Room
. Sean has shared some of his completed minis and is currently working on lots of Flames of War and historical miniatures. He and I had a brief deathsquads campaign last year but have not played together recently as he and I have both moved. Hopefully he will share some squads and conversions!