I've converted a death guard model to add to my renegades squad. The model was built using the Forge World Death Guard torso and shoulder pads. The legs, gun, and upper arms are from the chaos space marine box (and a berzerker arm too I think). The chains and scythe are from the chaos manticore lord box set.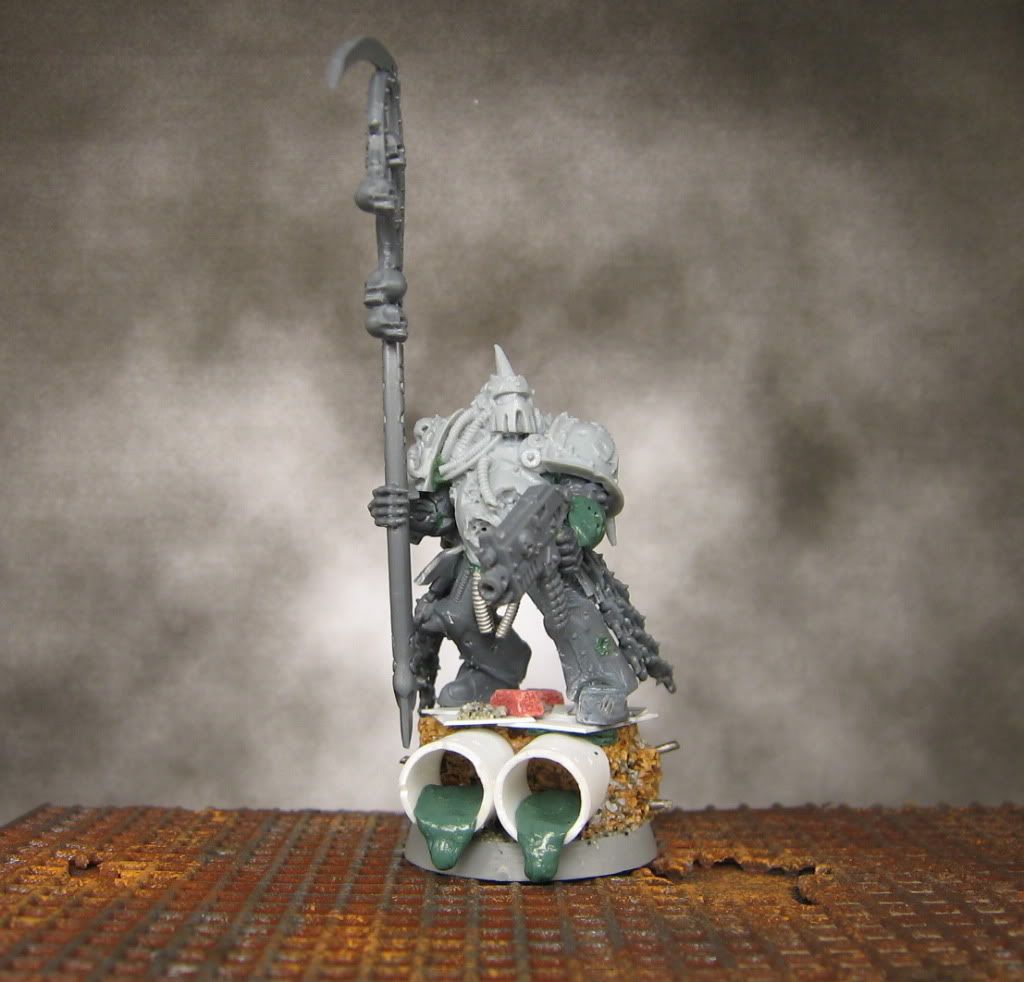 I spent some extra time on this model trying to build a dynamic base. I know people are divided on large gaming bases. I wanted to make him stand out and look like a bit of a display piece.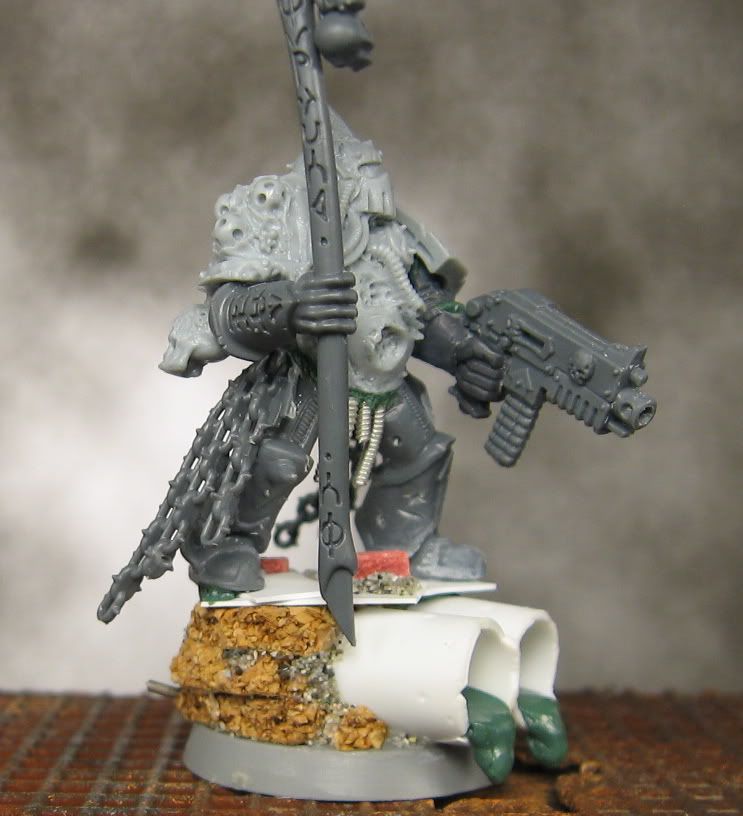 In game terms, this should be a versatile piece. Deathsquads has the option for a chaos cultist squad lead by a space marine. I figure that this model and some new heros will allow my renegades to serve duty in two different squads. In 40k I think I can use him as a CSM lord in power armour or a sorcerer. We will see what the new Chaos Legions book brings us. I have a sneaky feeling that daemon weapons and specific weapons like the manreaper are going to make a big comeback.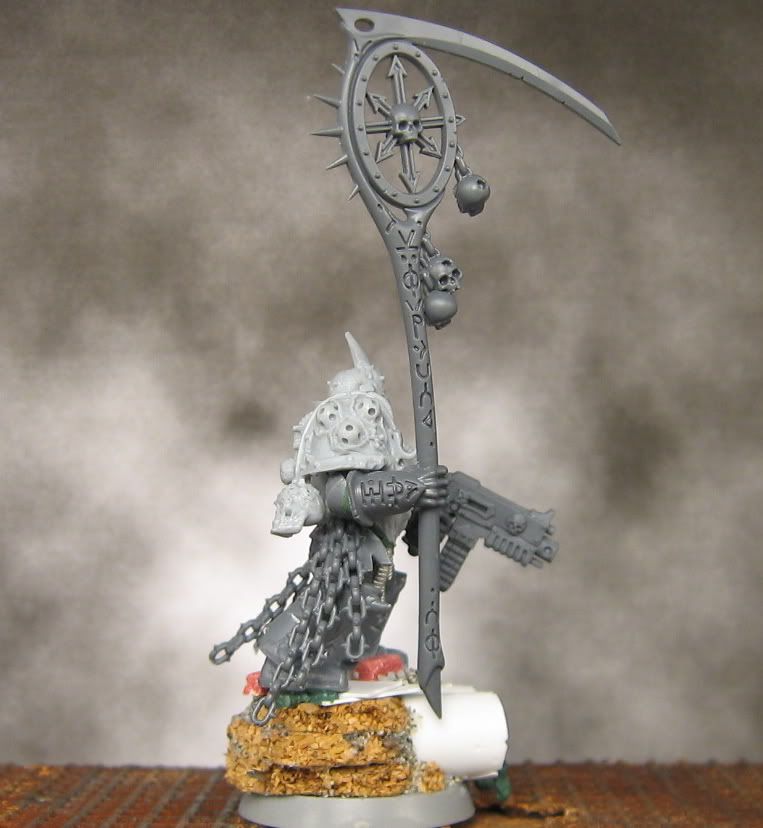 I have some ideas for how I want to paint this model. I tried out an airbrush heavy technique on my other death guard test models. I think I am going to try painting this model primarily with glazes. Hopefully I will have this one finished by the end of the week. Check back later this week for some painting updates.