I painted two death guard test models to see how my intended color scheme worked. For most of the basics I used Les' airbrush tutorial at
awesomepaintjob.com
(Thanks Les!). I used secret weapon weathering rust weathering powders to do the rust.
I am not quite sure if I am happy with the rust. The ended up looking pretty red. I think it looks a bit unrealistic. Comments, tips, and criticisms appreciated!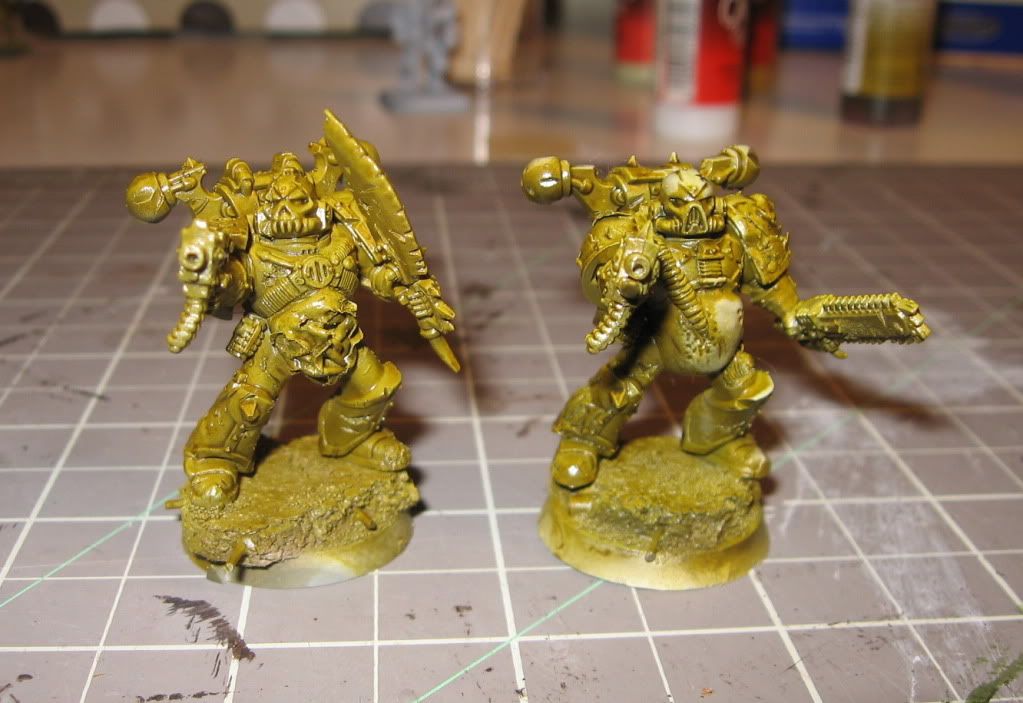 Airbrush only to this step.
I also finished the conversions on two more renegades. I decided to try adding some hoods. Some worked better than others.