I've managed to complete four more imperial renegades this week. I now have a total of eight chaos militia finished for my squad.
Here is a picture of the models completed this week.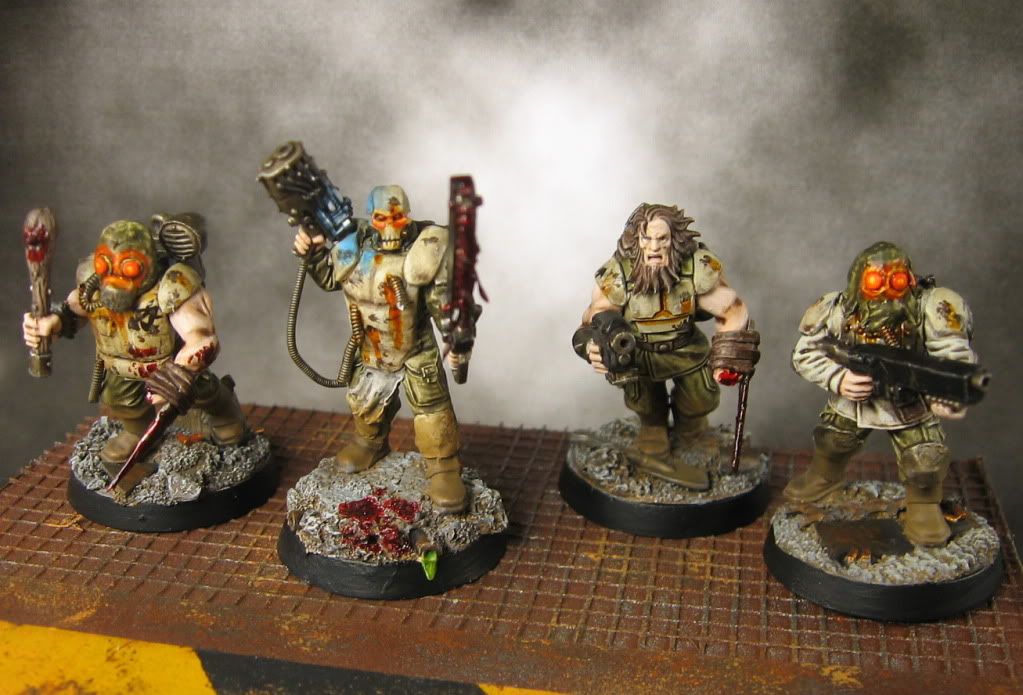 Enforcer is the models with the glowing gun and skull helmet.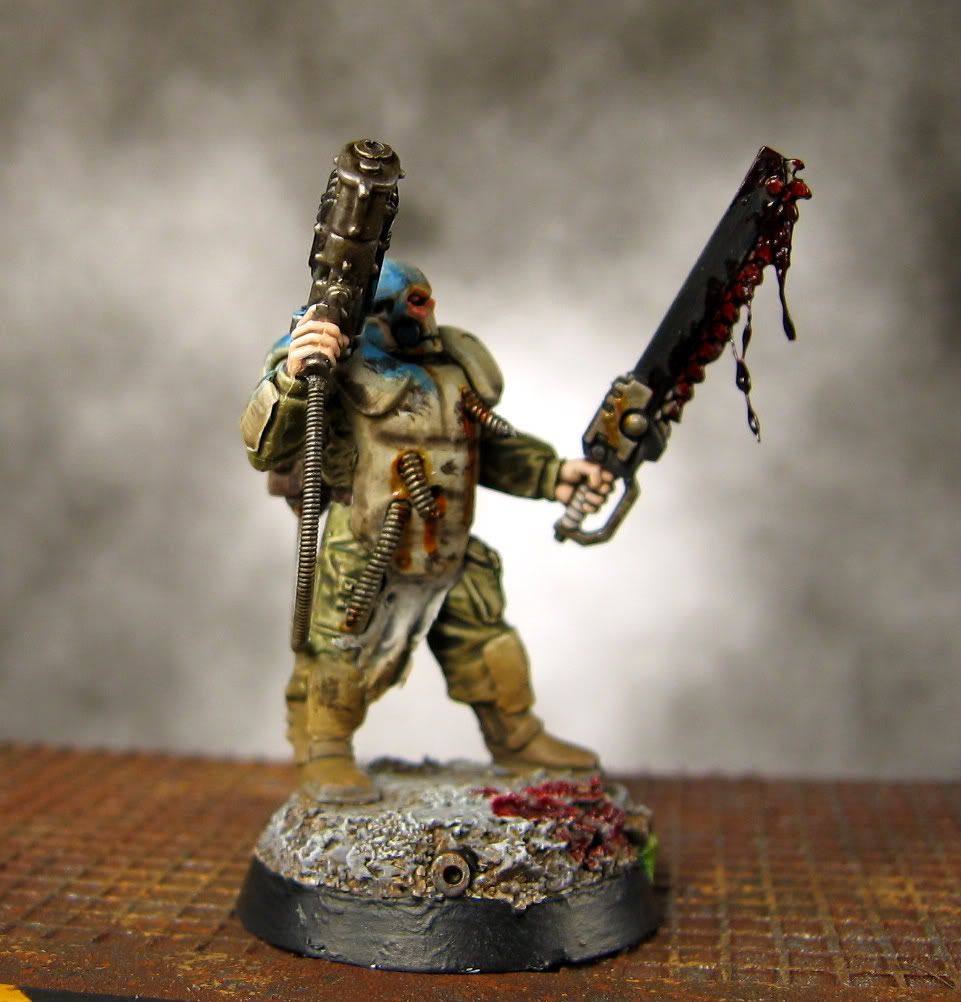 The strings of blood were made by supergluing short pieces of hair to the chainsword and then layering the blood over it. It is a bit gruesome.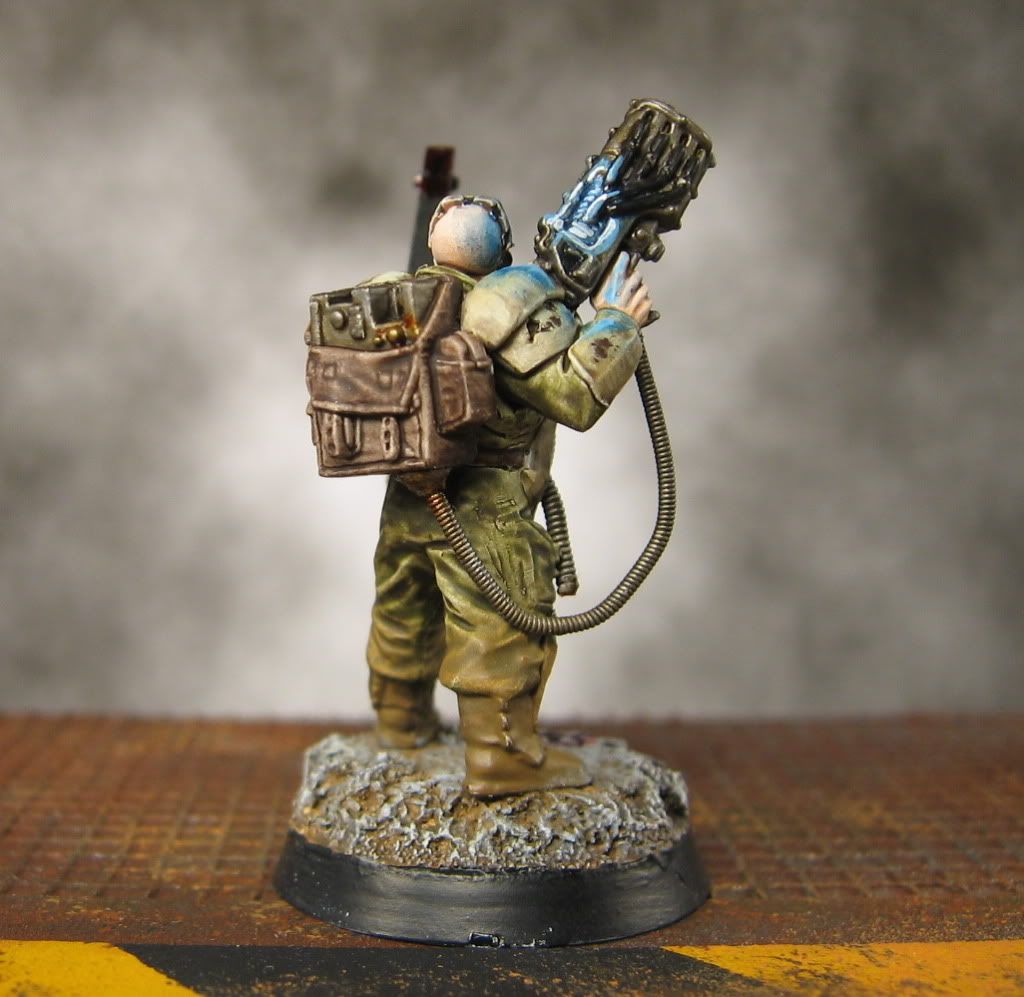 This was my first attempt at painted flowing weapons with object source lighting.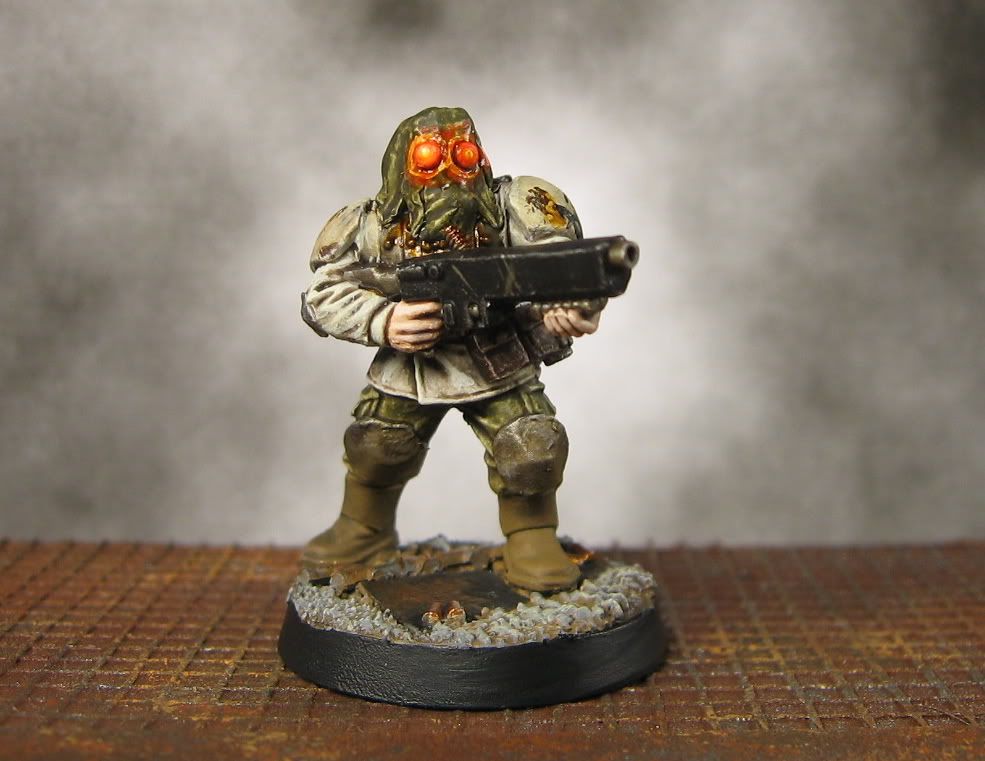 I painted the eyes to glow a little bit more brightly this time. You can also see some spent shell casings on the base.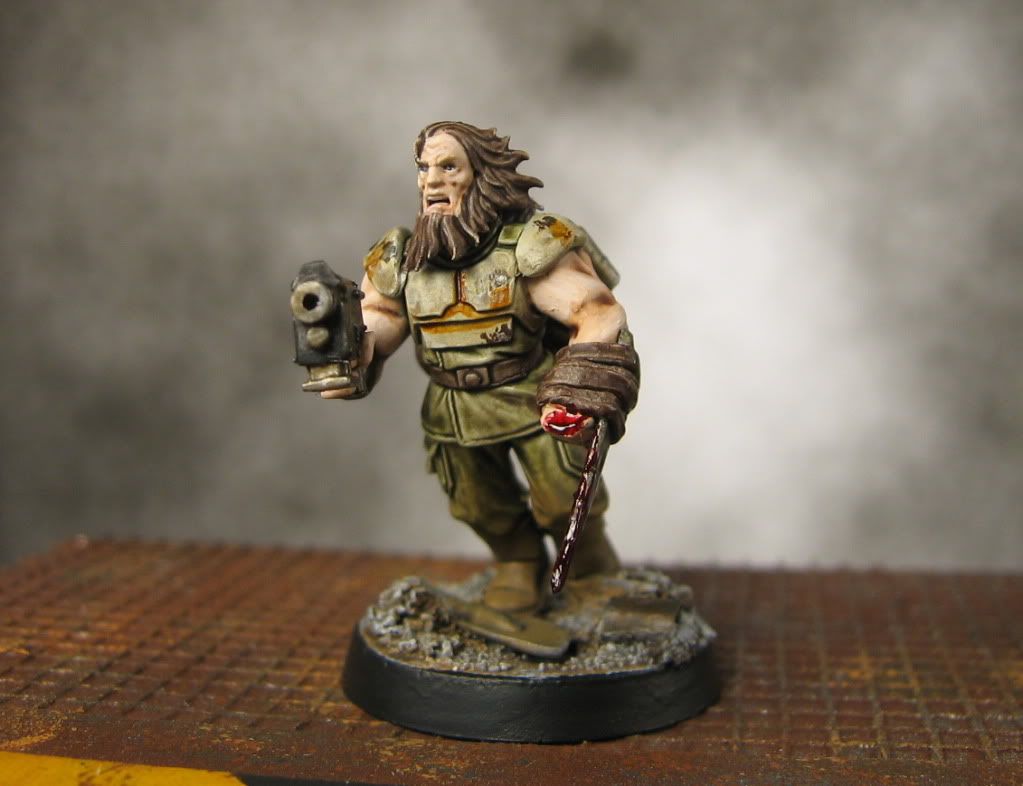 Traitor guardsman with pistol and close combat weapon. I painted the skin with Reaper Master Series pale skin triad.
Finally, a picture of the gang so far. Don't worry, I painted the eyes in this time and touched them up on the old models!
As always, thanks for visiting. Comments, tips, and suggestions are always appreciated.