I posted a little renegade servitor conversion
tutorial
a few days ago. Here are pictures of the finished servitor. I've painted him to match the rest of my renegades force. I am not totally happy with the paint job, definitely not my best work, but I think the model has the right feel and atmosphere overall (grimy, old, evil).
I used the airbrush to basecoat the metal parts in boltgun metal. As the model is mostly metal this was a big time saver.
The test of the model was painted with a brush in a style similar to the rest of the chaos militia I have painted so far. You can see in this picture that I added some scratches in the armour. I'm not totally sure how I feel about them either. They do look a bit better in person though.
The blood was done with a mix of Tamiya Clear Red and brown paint.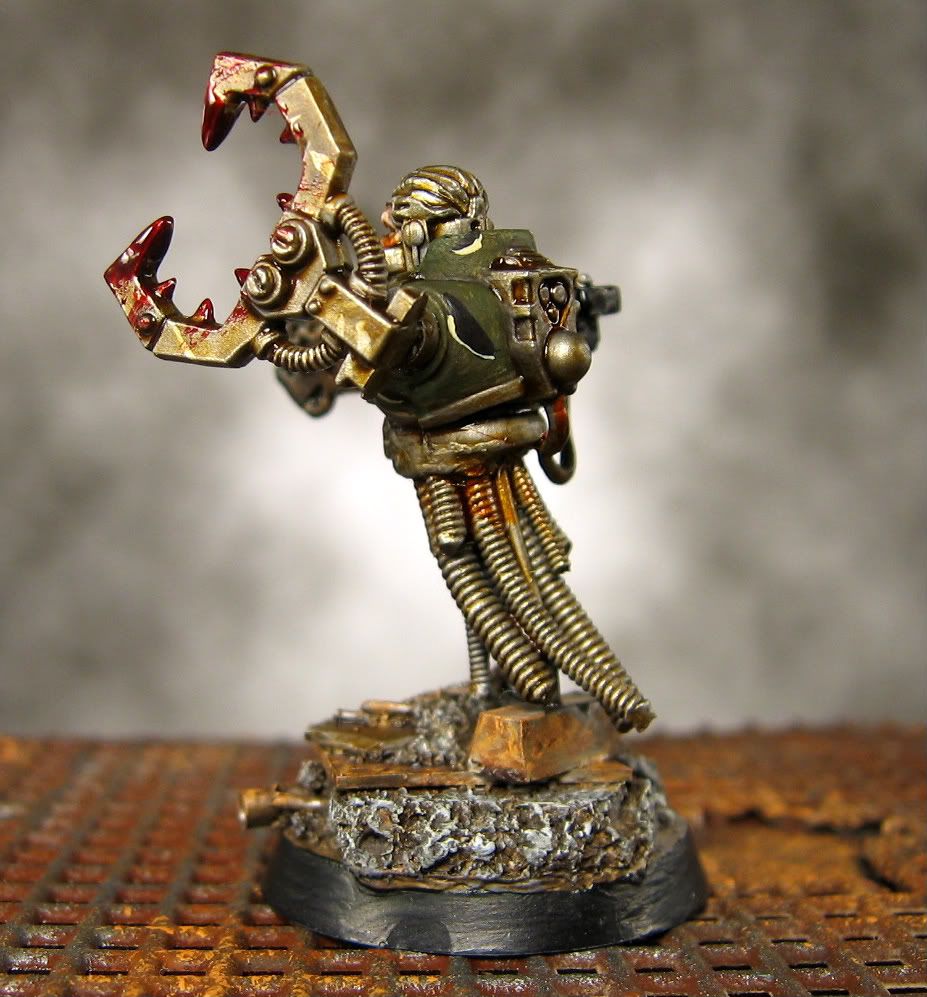 I also painted an objective marker that came with my order from Secret Weapon Miniatures. It was fun to paint and will make a great objective for my renegades.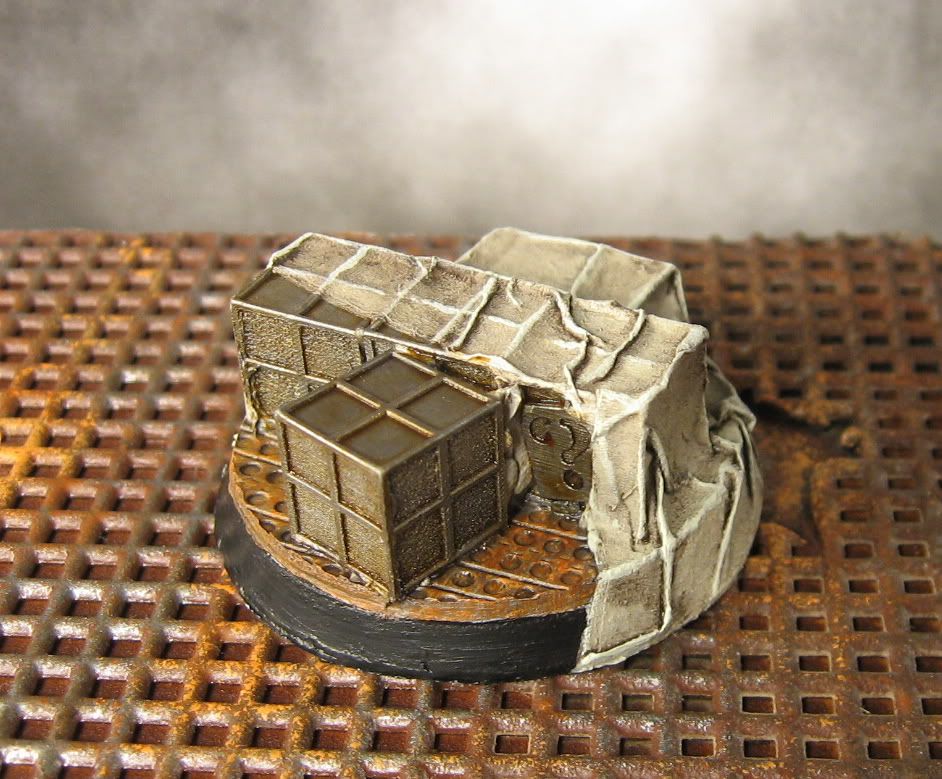 Thanks to
Santa Cruz Warhammer
for featuring my sergeant conversion in their honour roll this week. I really like the work they do on their blog so it is an honour to receive a mention from them. Welcome to new followers Grim Darkness, Mordian 7th, and Old School Terminator.
Speaking of Santa Cruz Warhammer, they featured the
Blood Ravens Army Project
on their blog today. This project is building a blood ravens army and raffling it off/collecting donations to raise money for Child's Play. I've added a badge to the top that will be there until the project concludes. Check it out.
Be sure to check back soon. I have some pictures of a death guard conversion going up tomorrow. Later on this week I hope to have some finished canal sections and some painted models to share with you. Thanks for visiting.