The DS forum is having another Prisoner Exchange event. Each participant receives a model built for them from another member of the forum and builds a model for someone else. Each participant lists models they are interested in (must be usable in DS). The idea is to create a fun community event that pushes each participant to push the boundaries of their own skills while also receiving a cool model built for them by someone else.
Da Amparor by Mordheimer (Gretchin on booby trapped "Golden Throne")
Participants can register to join the event up until
February 20th, 2012
. At this time each participant will receive the name of the person for whom they will build a model. Models are the shipped out on
May 26th, 2012
. Lots of time to complete a model! Recipients are kept a secret until the model is received but sharing of WIP work on the forums is encouraged.
Anyone can joint this event by joining the DS forum, posting on the welcome mat, and sharing in a few posts. I would encourage anyone who is interested to enter. The DS community is very supportive and the game has lots of cool modelling opportunities with many unique and interesting characters and squads. As a modeller or painter this is a chance to build a one off model for a race, paint scheme, or squad that you might not otherwise ever paint.
My only caution is to ensure that you are committed before you join. Make sure you will complete a model for someone else and will share the model you receive with the rest of the community. This is intended as a supportive and positive event for all levels of painters and modellers. If you are interested, check it out.
Prisoner Exchange Event 2012 registration and rules
FAQs and WIP logs
2010 Prisoner Exchange
2010 PE Entries
Here are some pictures linked from the 2010 entries. Just a few random ones with clear pictures. There are so many great entries worth checking out. These are all done by amateur painters and modellers trying to create a unique and interesting model for someone else. Hope SOPA doesn't notice these! I will post a message for the creators, I swear!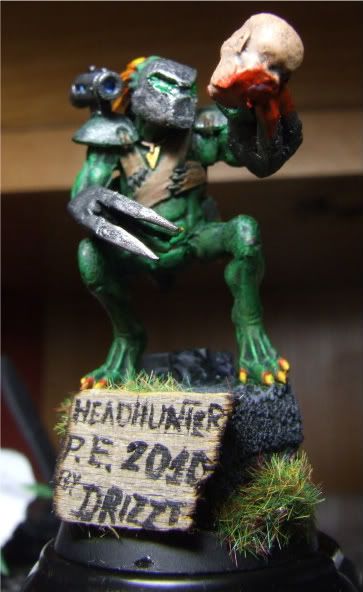 Drizzt's kroot head hunter.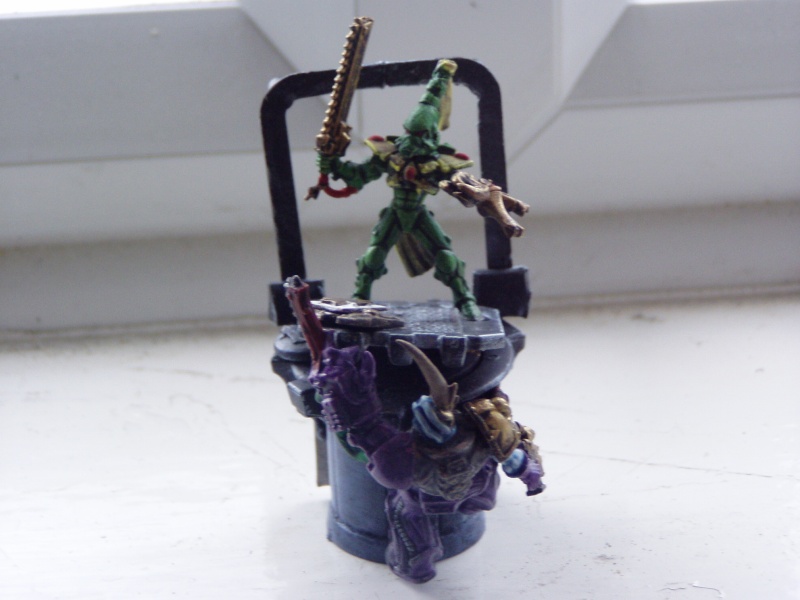 Lord Grey Wolf's Striking Scorpion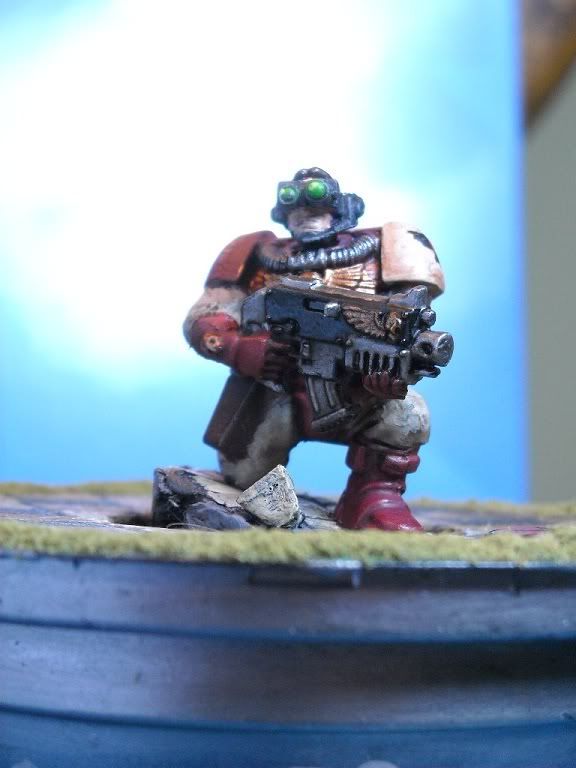 Blood Raven by Librarian
Moggd's prisoner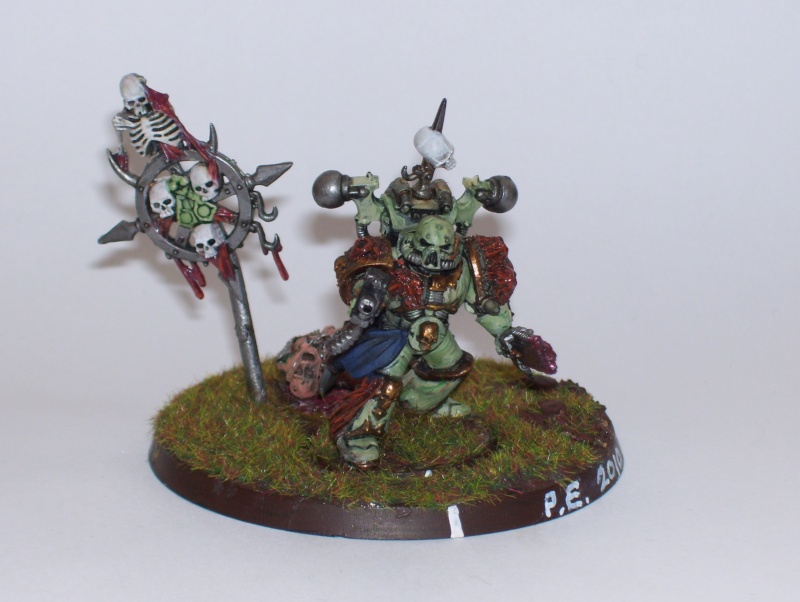 Dozer's Plague Marine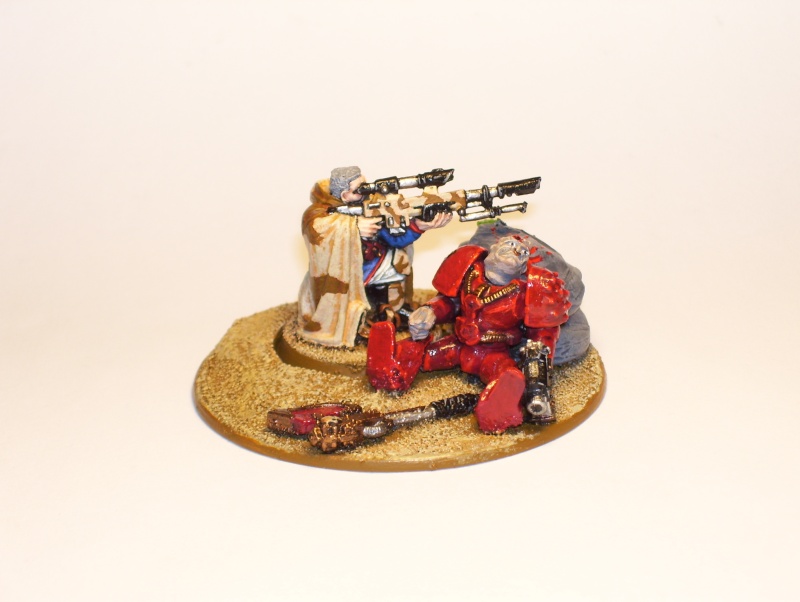 Mordian's sniper by Death Guard
Laney's Theseus Grey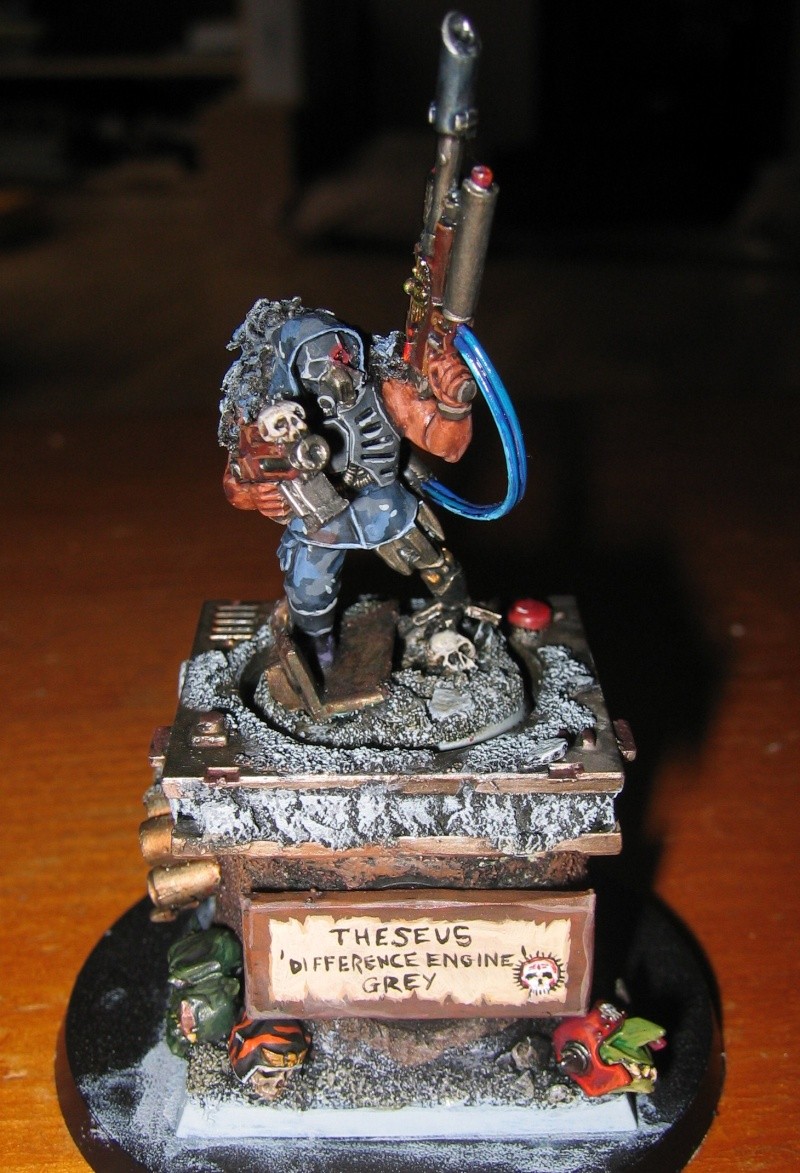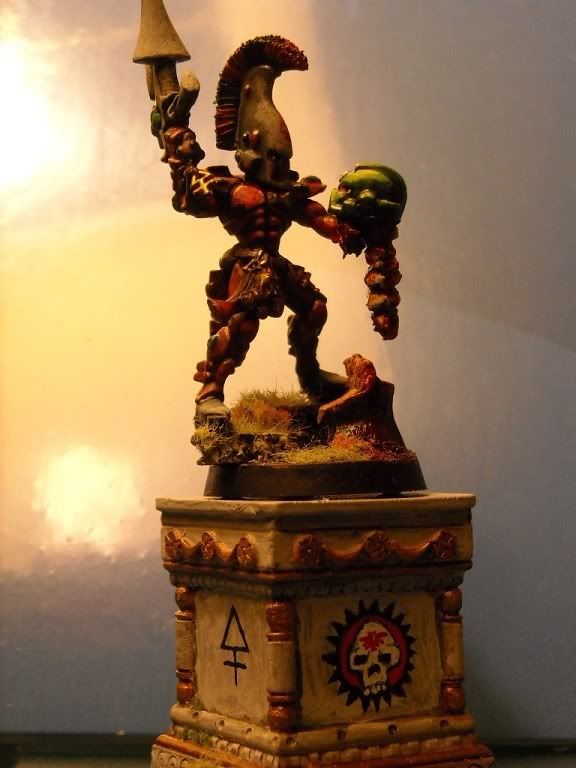 Dysturbed's Eldar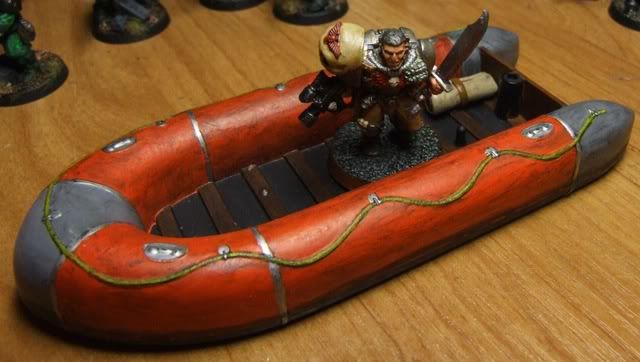 Dren by Da Eavy
I hope to see you there!