Considering the goals I set to paint this army fast, you really would have expected faster progress than this... I thought Death Guard would make a good quick army as I would have less conversions to do. I guess I've gotten a bit carried away with adding detail and so assembly is taking me a long time. Here is an update of the progress I am slowly making.
Here is a champion with power fist. Torso is from the Forge World Death Guard kit. I added some tentacles, cables, and a metal tabard and extra armour on the legs from plasticard. It is hard to see in the picture, but I also added some fungus vents at the top of the backpack (the white really washes out in photos).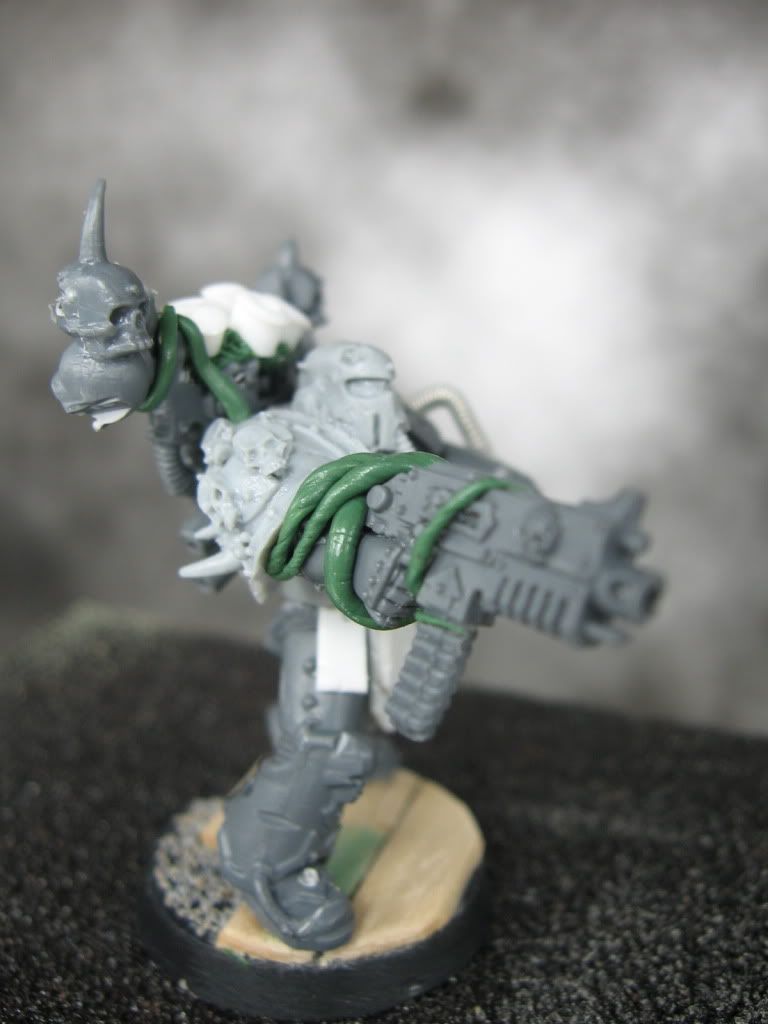 The tentacles will be a bit of a theme with the force. I am hoping to make them not too over the top though.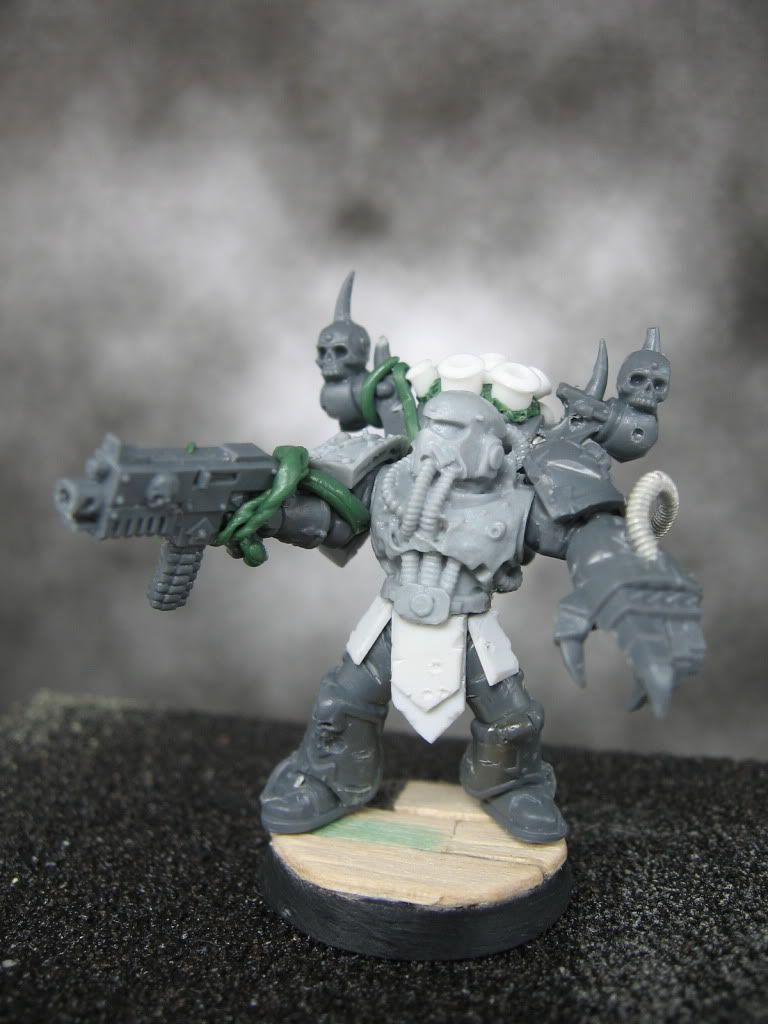 The cable is from Dragon Forge.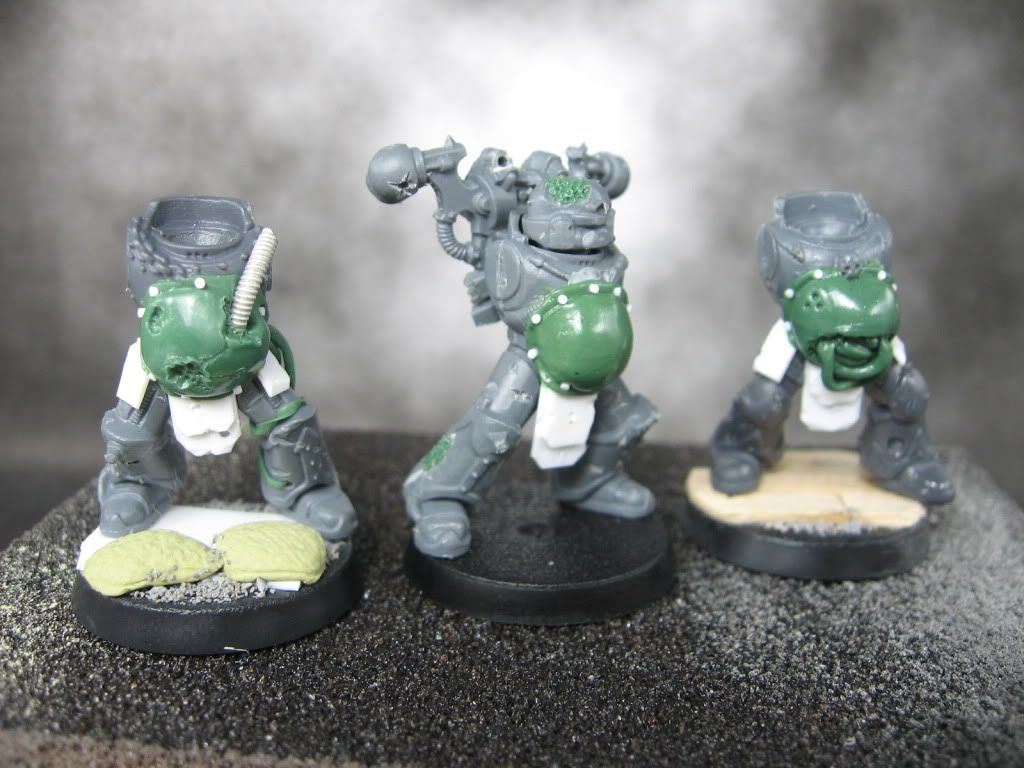 I also sculpted some more torsos to fit in with the Forge World torsos. I am hoping to make a press mold of the one in the center to save some time on future models...
I am quite fond of this one. I recently started using Gale Force 9 green stuff as it is way cheaper. It seems a little easier to smooth. I like it.
Here is a picture of the colour scheme I am planning to use. Specifically, the rust and eyes. I am still undecided on how to paint the green. This model is still not finished.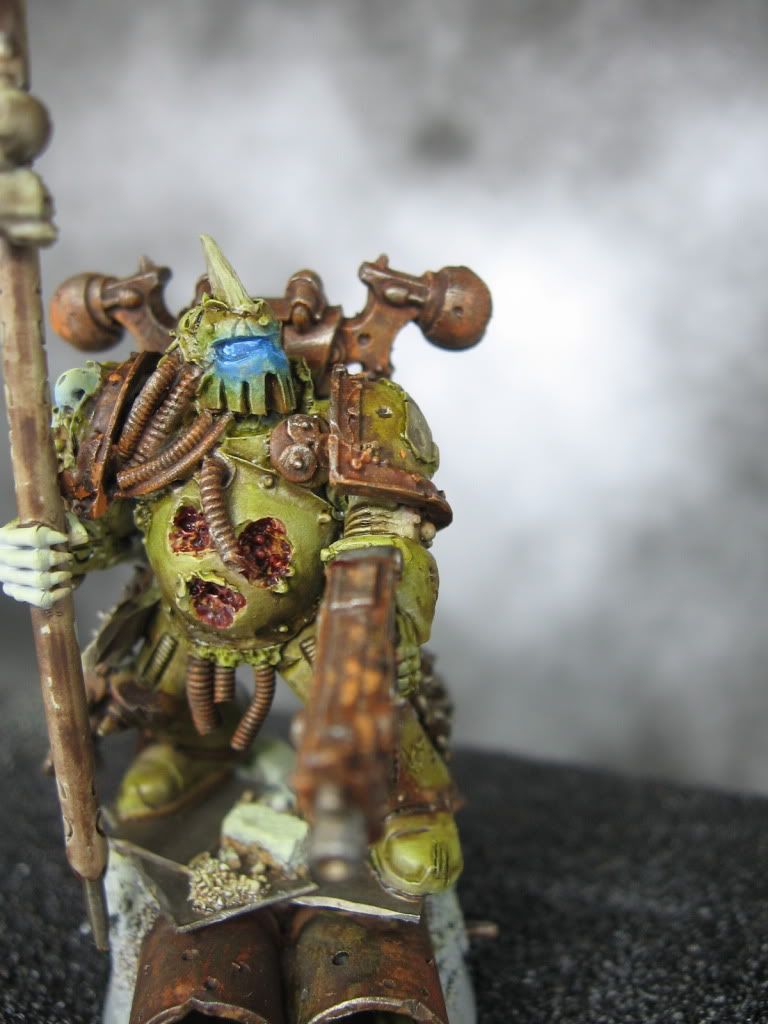 Mostly because I don't want to paint the wood.
Thanks for visiting. Check back soon as I hope to have this squad assembled and painted soon(ish). I am still waiting for some more pewter cables to arrive. Once they do I will be able to finish the plague marine squad. Welcome to colonel schofer, our newest member! Hasta proxima!