I started converting a renegade psyker to add to my imperial renegades squad. The model is based off of the High Elf Island of Blood sorcerer and the Warriors of Chaos Sorcerer on the manticore.
I'm not really sold on the chains. I think I will take them off and sculpt a tabard from greenstuff.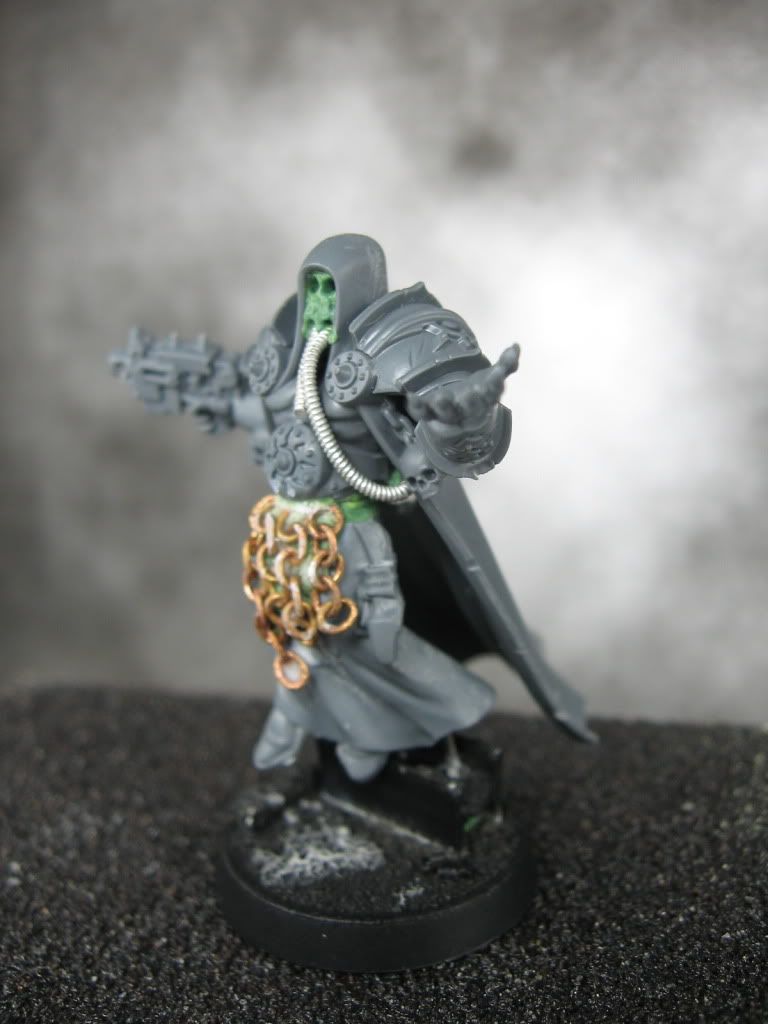 I used a paper clip to mount him over the base to look like he is floating a little bit. I don't think he will be used that often in my renegades squad in games, but I am not playing many games lately. I may as well build interesting models!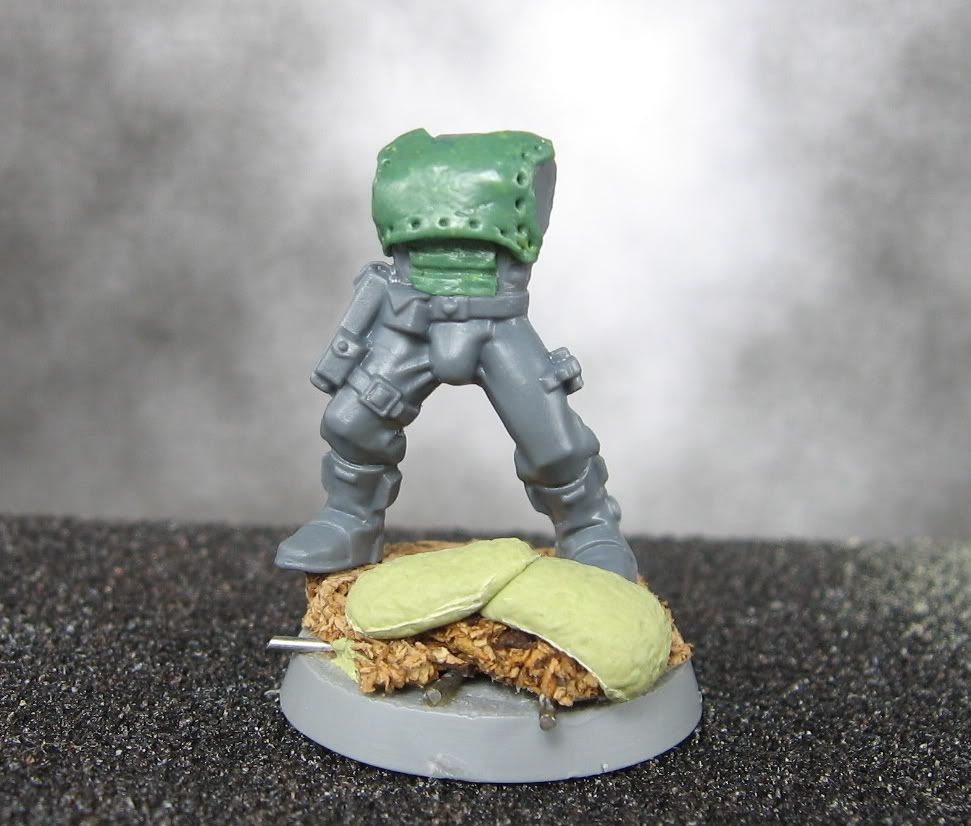 I started building another renegade sergeant as well. I'm thinking that I will take pictures of each step with this model to show how I do each step of my renegades. This model will have a bit of carapace armour and a hell gun.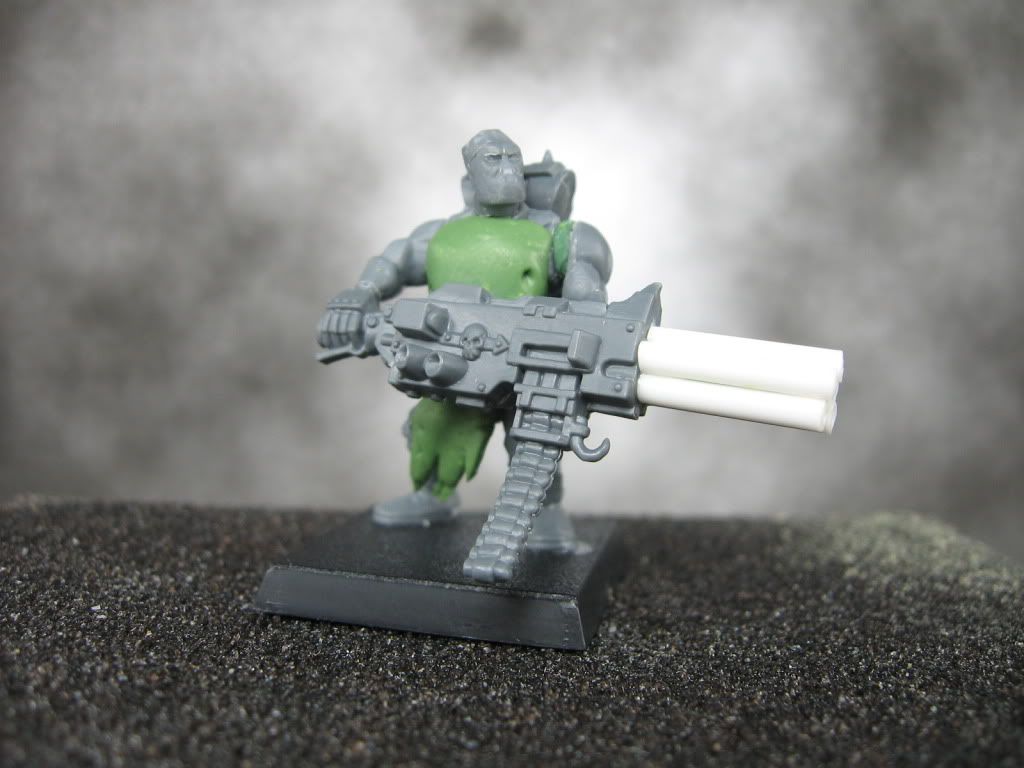 I've also got another heavy stubber conversion I am planning to finish soon. I know the gun is ridiculously huge and would probably crush him. Maybe it is nice plasteel? The body and legs of this model are based off of a chaos marauder. Continuing my quest to use every plastic human in this squad (I kid, but I have been building them from many different kits).
More to come soon. My current busy work contract ends in a week and my productivity should drastically increase after that (even if my overall life productivity decreases). I have some big ideas for some projects I am planning to work on in the next little while.