I've finally settled on an acceptable paint scheme for my Apostles of Contagion. It may not be everyone's favourite, but I am happy with it. It is fast, provides decent shading and highlights, is not bright green, and matches the asthetic I wanted with my death guard. These models are still a work in progress. I have only painted the armour so far. I will still add blue glow to the eyes, detail on the bases, and paint the fungus areas and boils.
Only five of my eight models survived the colour scheme attrition... They will get painted with the next batch.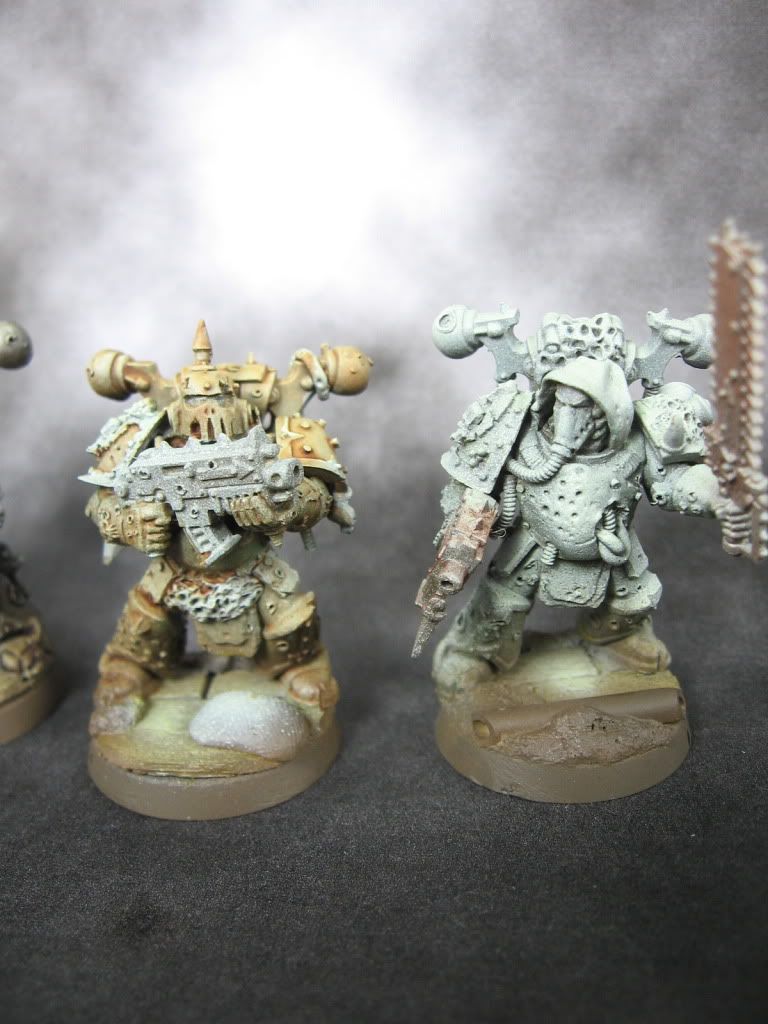 I used my airbrush to zenithal highlight to the step you can see on the model on the right. I then sponged and stippled the rust in four layers and washed most of the model is Gryphonne Sepia (I need to get some more pots of this before the paint colour change!).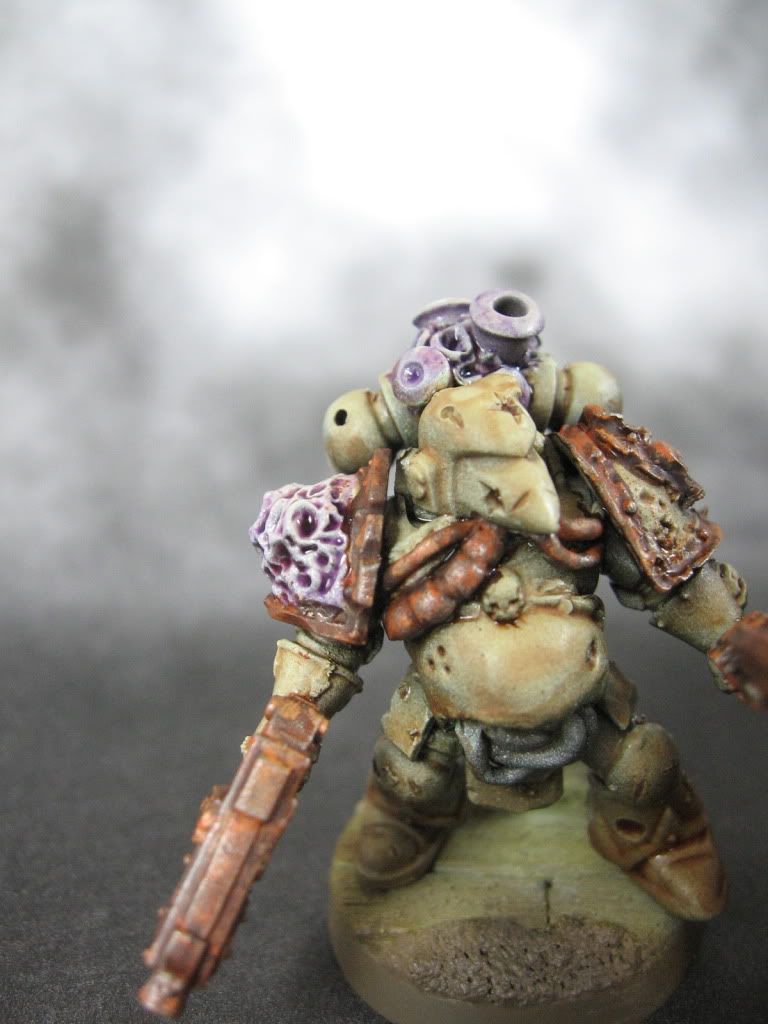 Now I need your help. I need to paint the fungus (washed with Leviathan Purple here) and guts. What colours should I paint them? I want a purple-ish/pink tone but I don't want it to overpower the muted models. Any ideas? Links to good pictures or tutorials? I could really use some help on this one!
Thanks are due to Matthew from
Midwest Monster Lab
for his feature on Rust and the City this week as the
March Mad Hobbyist
. If you haven't already visited, definitely check out his blog. He has lots of really creative conversions, great painting, and nice tutorials. He is currently working on an awesome greek mythology themed undead army. Welcome to newest followers Monty, Strider, and RebelGrot. Seven more followers and RatC will have hit the magical 100 followers mark! Thanks for visiting. Have a great weekend.