I've mostly finished the sculpting on another three plague marines. I tried to sculpt them to fit in with the Forge World Death Guard models. I added two resin shoulder pads to tie them in and sculpted the belly guards to fit the bloated aesthetic. I am pleased with the bulk of these models. I think they look suitably intimidating to fit in with the Death Guard. I carried over a few themes from the other models that I am planning to carry through the army (fungus chimneys, bloated stomach armour, tentacles, metal tabard, cables).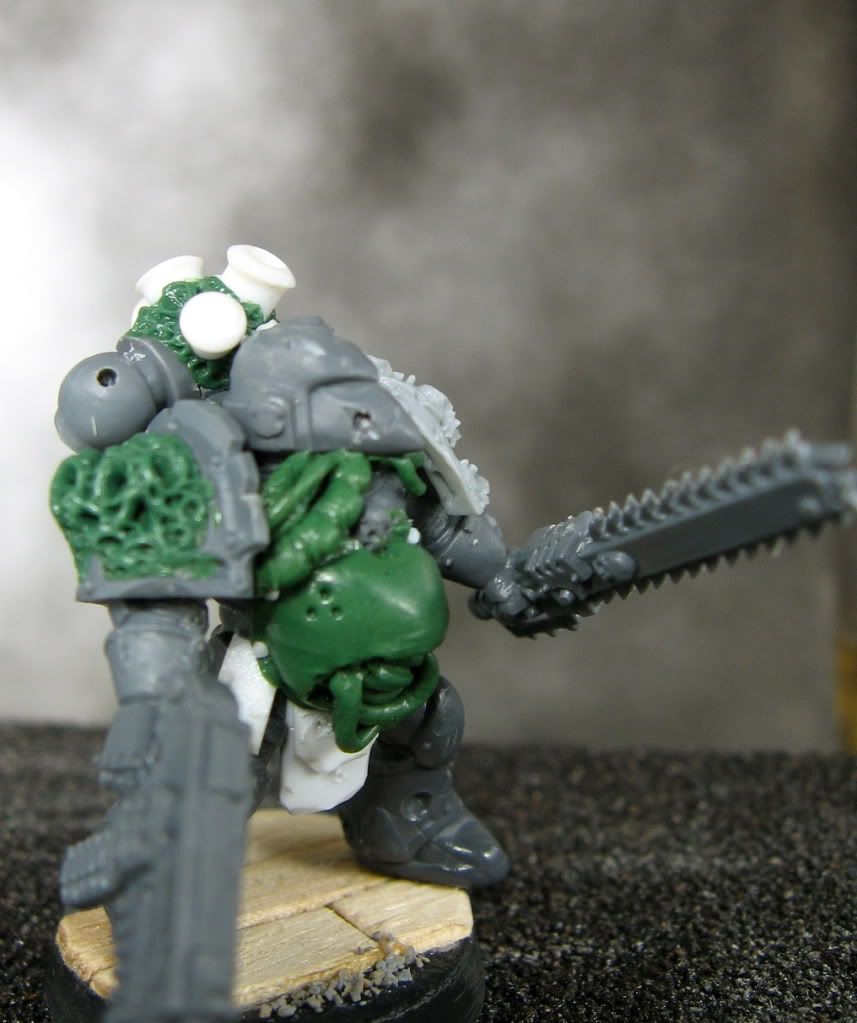 Beaky.
Ol' Three Eyes
Braindead. Carrying a melta.
I've also started assembling and sculpting a few terminators. I have the Forge World Death Guard terminator torsos. The legs I have here are from Grey Knights. I have some more terminator bits and pieces coming to build a solid contingent of them. All of the terminators will be magnetized so I can swap weapons around.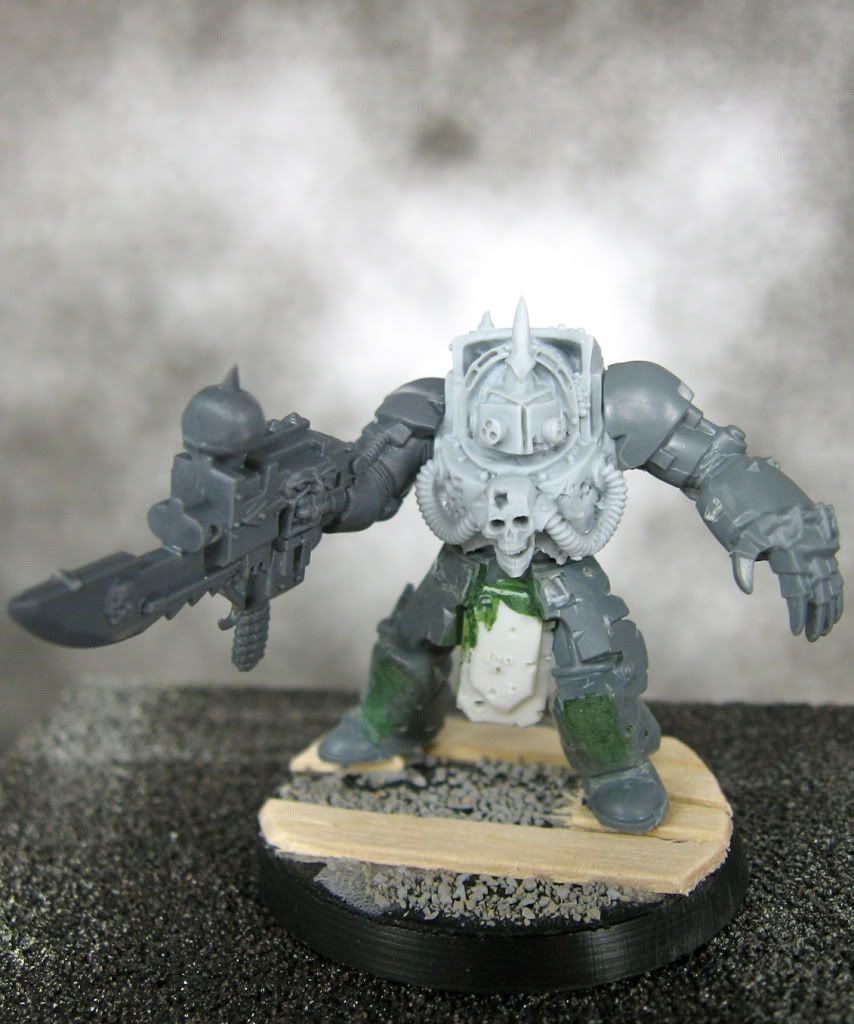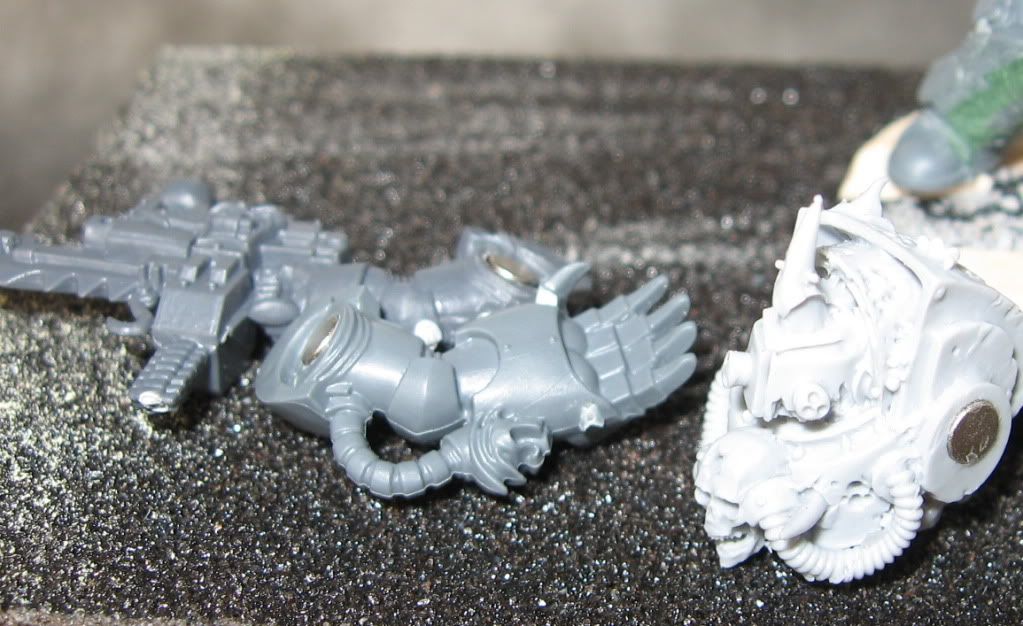 Bye for now!