There is this idea floating around that painting nurgle is quick and easy. Just slap on some greenstuff, glob on the greenpaint, and call it a day. In fact, this is one of the things that attracted me to making a death guard army. I thought it would be quick with few models to paint. Little did I know I would spend months struggling to find a colour scheme and painting style I was happy with.
The pictures above and below show the model I have partially painted as a test of this colour scheme. I airbrushed Vallejo Model Air Olive Drab and the dry brushed layers from catachan green up to rotting flesh, line highlighted in places, then washed with vermin brown and devlan mud. I added some battle damage with paint and painted the rust with a stippling technique. I still need to make the eyes glow, paint the flesh and skulls, and paint and flock the base. So this model is definitely a WIP.
Here are some pictures showing my chronological attempts from left to right:
This neon green abomination was painted today too. Horrific. I'm glad I decided to test this scheme out before doing it to a whole squad!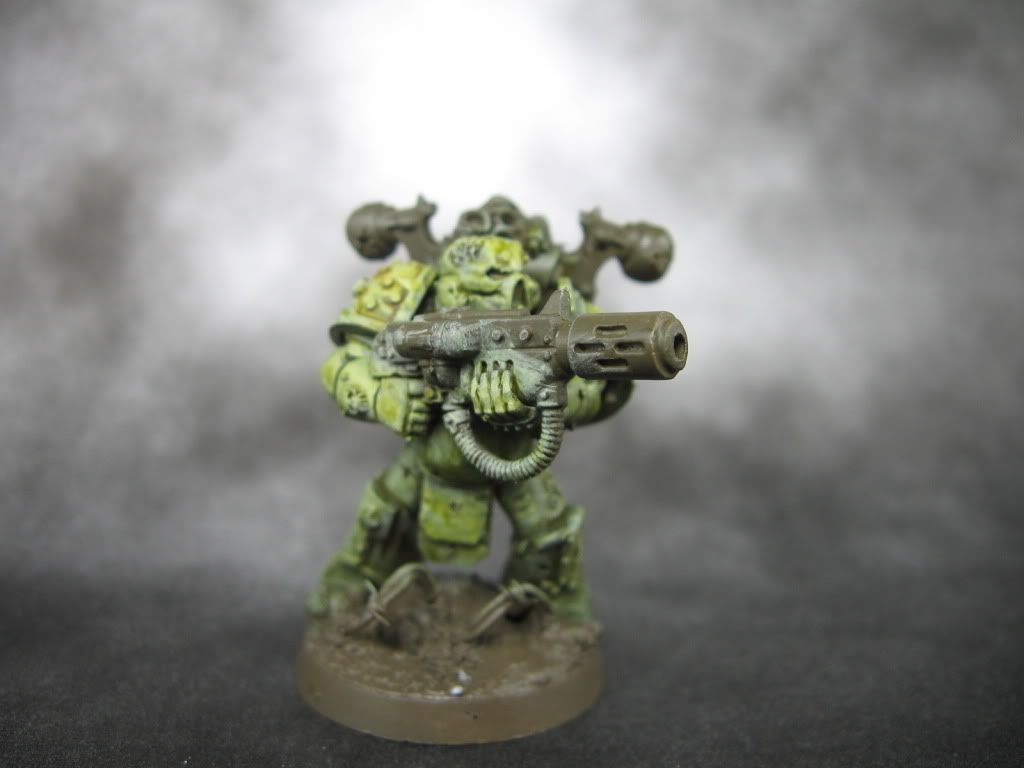 You could put this picture under "garrish" in the dictionary.
Feedback on the incomplete test model above would be great. Too bright? Too dark? Boring? Sloppy? Crisp? Comments and tips would be greatly appreciated. Thanks!