At long last my prisoner is nearly complete. I added a light drybrush to the wood and realized that there are only finishing details left to do. All I need is a bit of airbrushed black on the base (to repair damage from when I masked the base) and add some rust to the metal on the base itself.
The expert has rigged a small bundle of TNT to a trip wire. Now he is having a drink.
I still have a few more finishing details to add to the base. Once everything is finished and Mordheimer has received his prisoner then I will post some final pictures here. It has been a long journey, but I am really pleased with how the model has turned out so far. I just hope I don't mess up the varnishing or anything!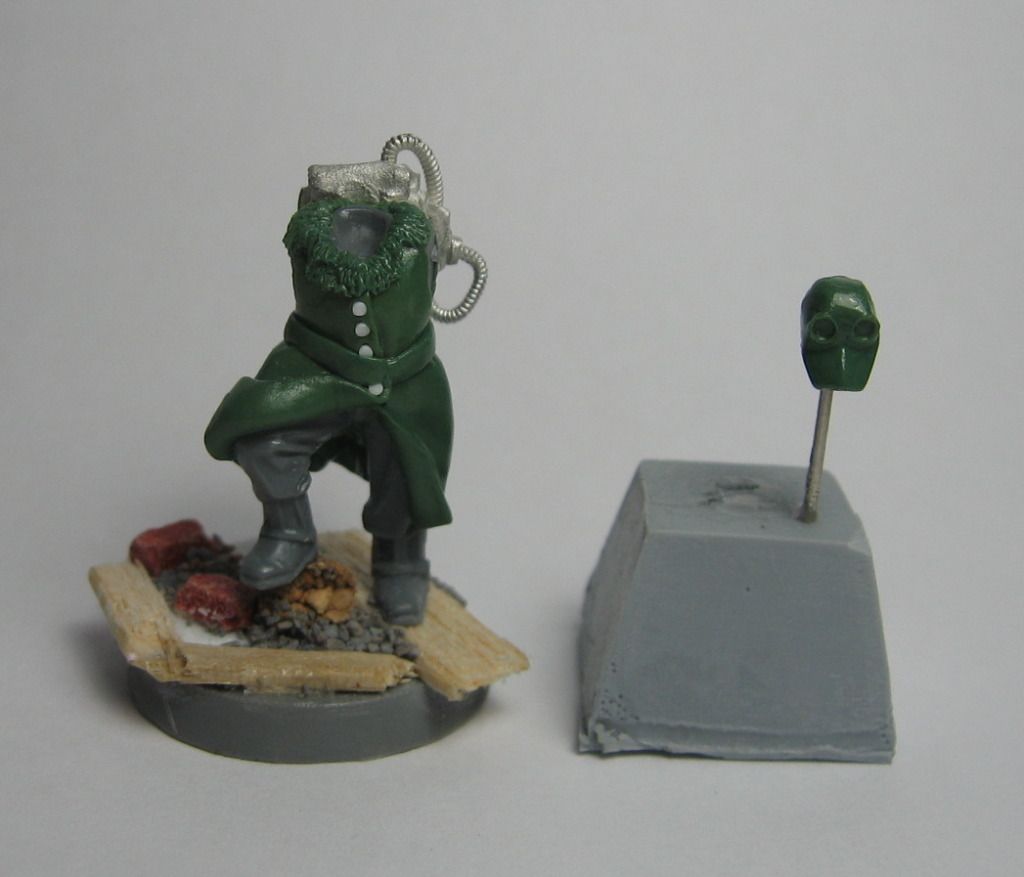 At one point this is how it looked.