I've finished some more work on the sculpting of my demolition expert prisoner. It is slow going as I am trying to be patient and let each layer set before adding detail on top.
This is definitely the most challenging sculpting I have done so far. I am curious to see how it will look painted up. I think the mark of a good sculpt or conversion is that at first glance you can't really tell what is the original model and what is sculpted. With this much sculpting I think it will be challenging to reach that standard.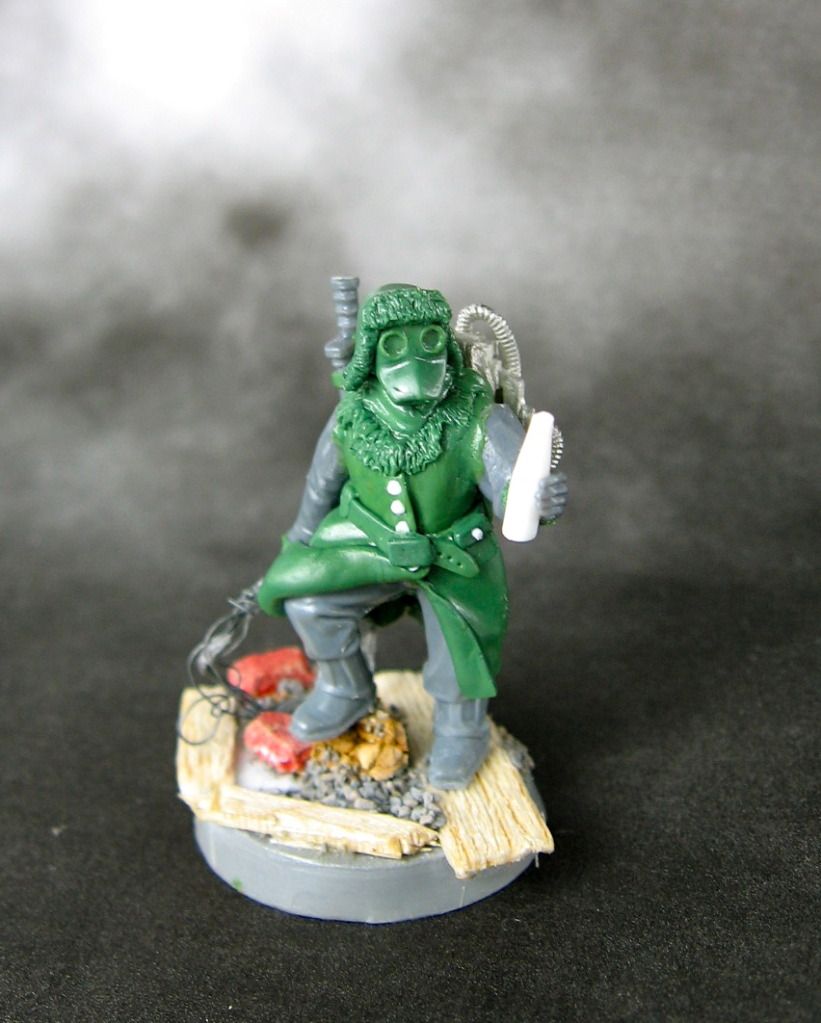 I've posed him holding a bottle and a trip wire. I imagine he is resting after setting a trap when he hears an explosion in the distance.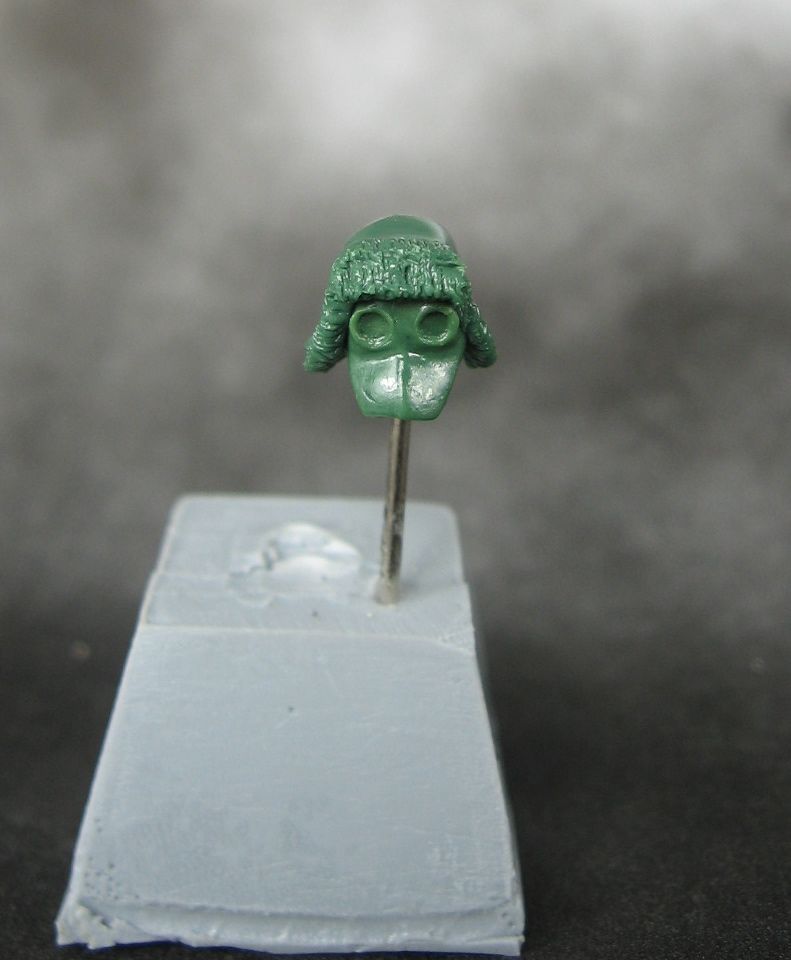 The head is probably my favourite bit so far.