I've primed and painted the first coat onto my prisoner. My spray can primer ran out so I primed the model using white airbrush primer. I then airbrushed the whole model black then layered zenithal highlights using US Grey and Light Grey from the Vallejo Model Air range. To finish the greatcoat I will add some shading in the folds using either glazed washes or wet blending.
Sine you last saw the model I added some shoulder pads and a Dragon Forge cable from the mask which goes to the canister below the backpack in the back.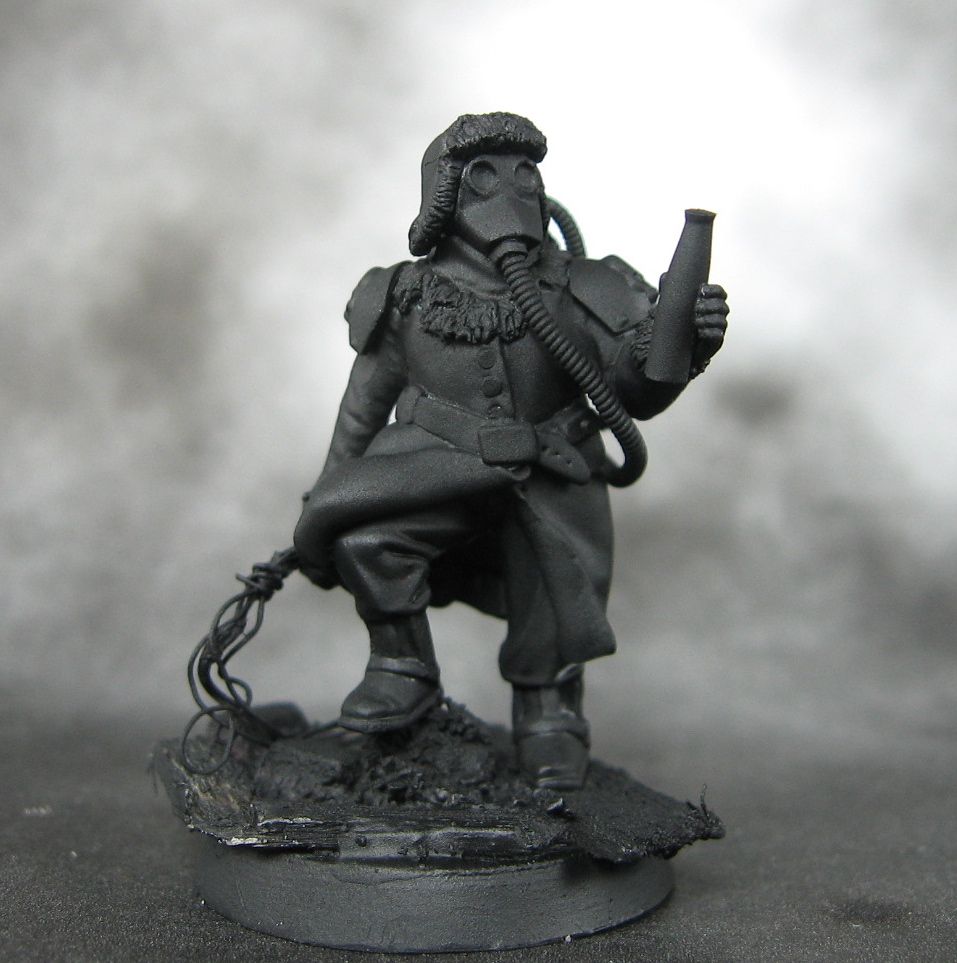 There is lots of work still to go on this model. Getting a model built, converted, sculpted, primed, and airbrushed is the biggest hurdle. Now I just need to add all of the detail. I have the recipe planned out so I am hoping to make reasonably fast progress. Ideally, the model will be finished by the end of the weekend so I can post it off to its recipient early next week.