Those who have been visiting this blog for a while have been hearing all about the DS Prisoner Exchange. The idea is that you build a model for another person on the forum and they build one for you. Unfortunately I am a little behind on my prisoner (who has been featured here the last few weeks). To my chagrin, I received my prisoner in the mail this weekend (and am still finishing my prisoner to post away).
Those who frequent the wyrd forums, DS forums, or Tom's Boring Mordheim forum are no doubt familiar with DeafNala. He is a frequent contributor and commenter in those forums and has produced some fantastic models, dioramas, and scenery over the years. I would say that he is a bit of a legend on Tom's Boring Mordheim forum.
To make a long story short, the prisoner I received is from DeafNala. He built me a beautiful chaos renegade model to add to my imperial renegade squad. Enough blabbering though, the pictures tell the true story.
The prisoner came with a wonderful diorama. The renegade is outside Morbid Jest's, a puub that I believe is located in the creepy table he is currently building.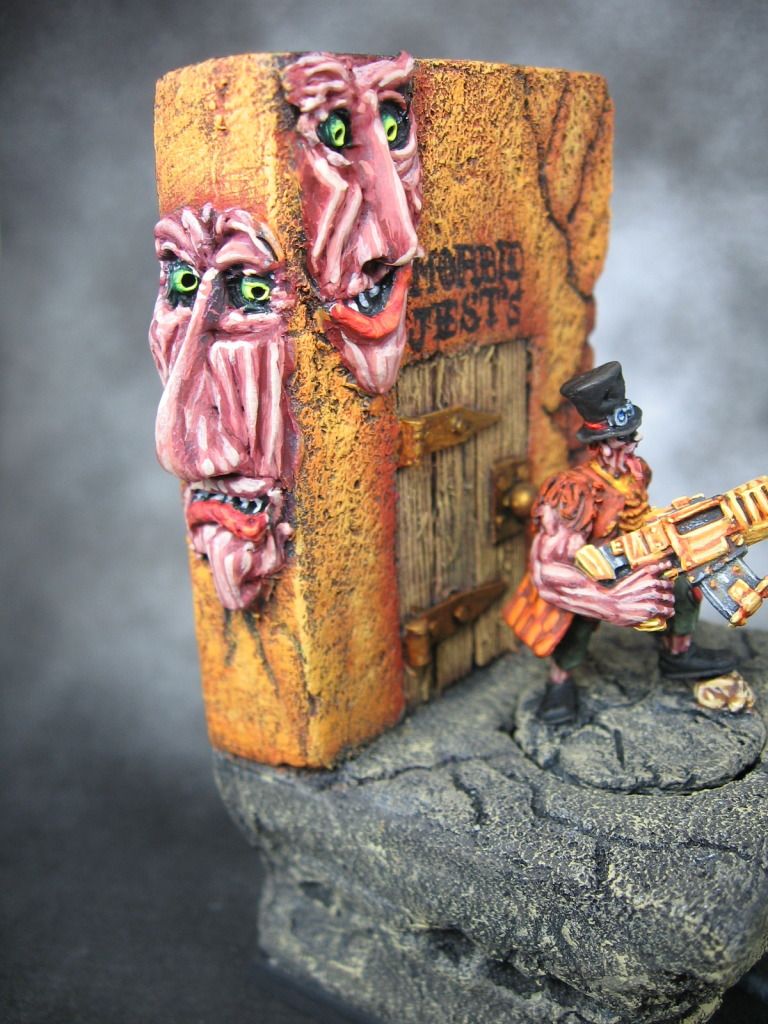 The diorama includes some of DeafNala's trademark creepy faces. The detail on the diorama is fantastic. Hinges on the doors, the cracks in the pavement, exposed brickwork. The finish is also superb.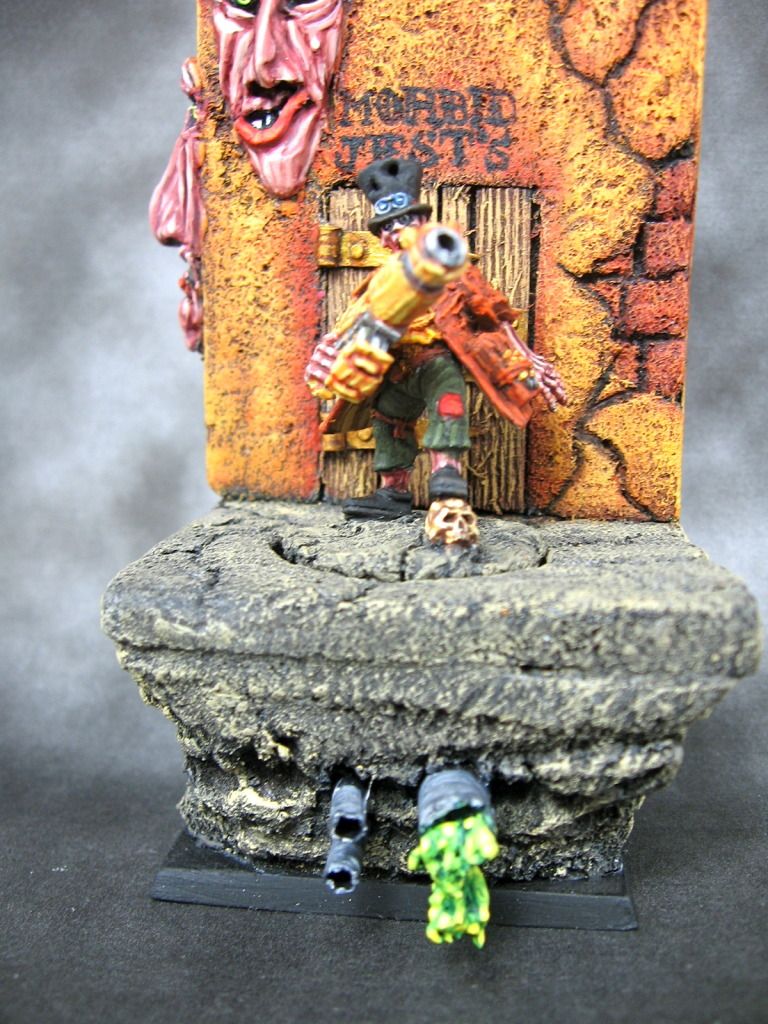 The base even includes a few pipes with effluent coming out. Not sure if this was intentional, but many of my renegades have similar features on their bases.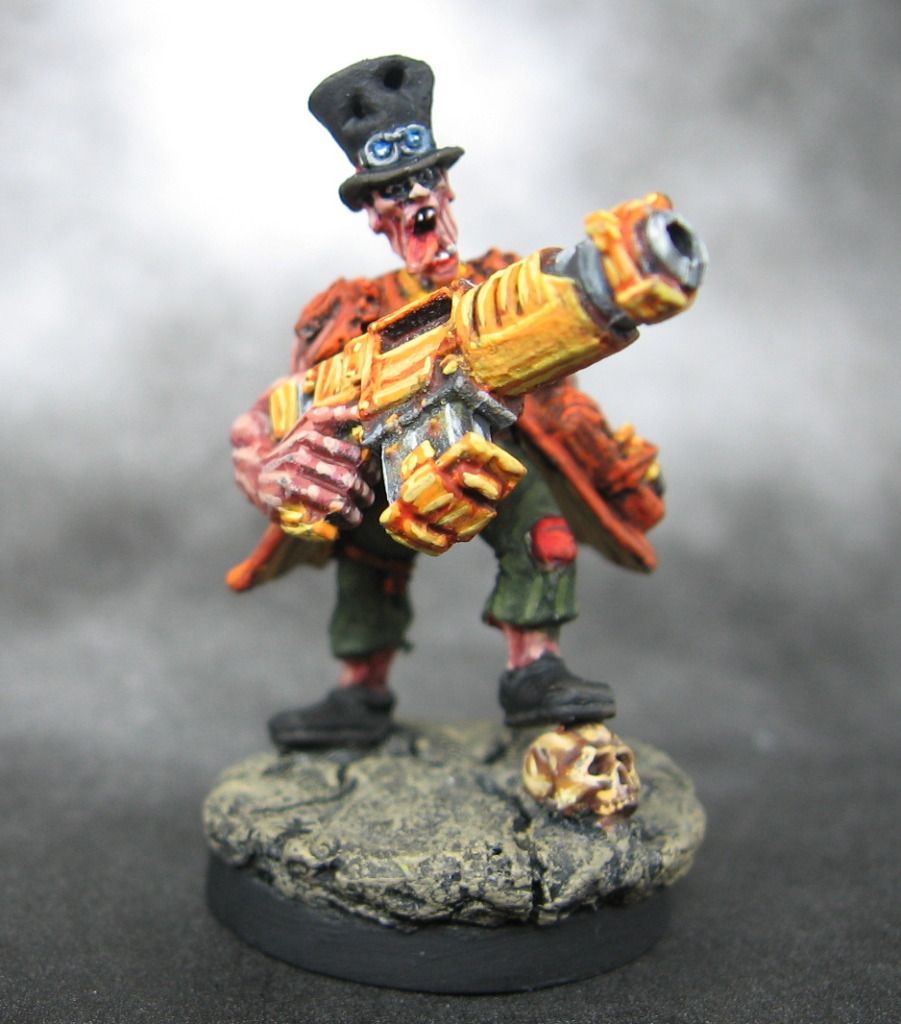 The model itself has a ton of character. I only know where some of the bits come from.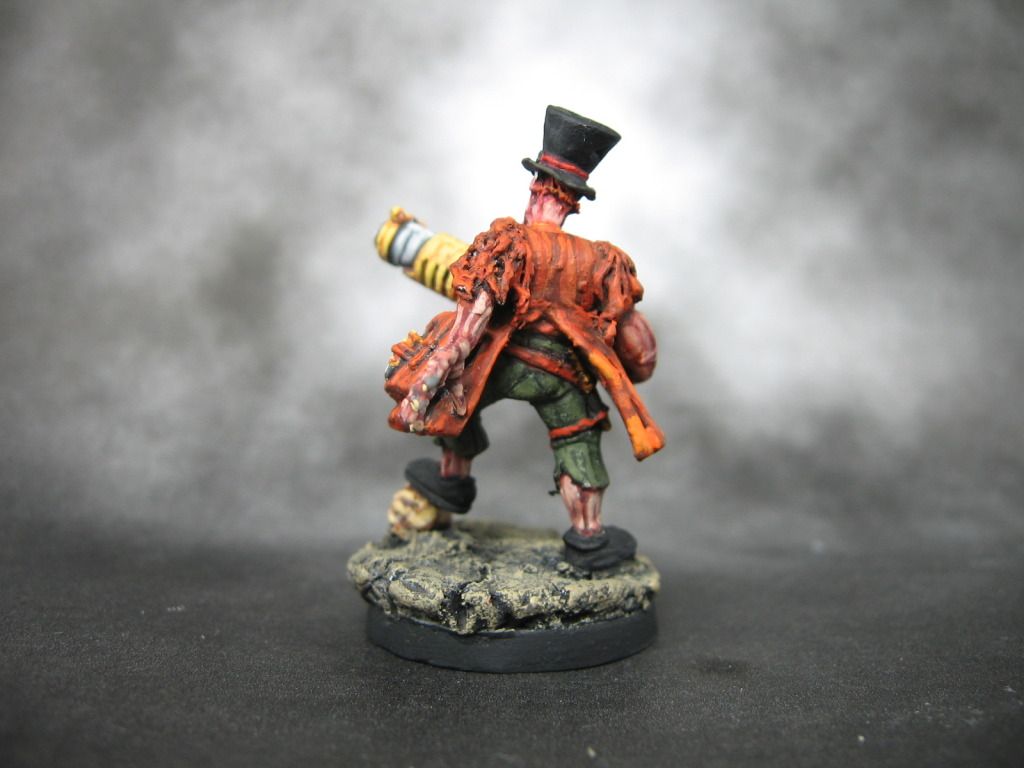 If you would like to see some WIP shots of the model, check out the
thread
at the DS forums.
I am absolutely thrilled with the prisoner I received. Thank you so much to DeafNala for producing such a wonderful piece. I am so impressed by the quality, finish, and character of this diorama. The bold colours and strong contrast in the highlights are something I will definitely try on some of my future models, and this model will serve as a great inspiration. I can't say enough great things about the model and how grateful I am to receive it. I wanted to do the prisoner exchange as a chance to push myself as a modeller and build something for someone else. To receive such a beautiful model as a gift from someone I have not even met in real life is an honour and very touching. It is wonderful how through this event and forum people have been brought together in a small way across the world. Thank you DeafNala for this wonderful model.