Finally! I've finished my demolition expert for the Deathsquads Prisoner Exchange. I've been working on this model for a few weeks and finally have everything complete and ready to post. Enough babble, here are some pictures of the final product.
This diorama is the first I have made. I learned a lot through the process and tried lots of new (to me) techniques. I explored airbrushing cloth, sculpting a greatcoat, sculpting fur, improved my gas mask methods, sculpted details like belts and pouches, painted red, tried to paint a bottle, used weathering powders, built a display base, and used snow. Needless to say, I learned a lot.
The cable to the mask is the small size of Dragon Forge pewter cables.
The model is removable from his diorama to be used as a hired gun in Deathsquads.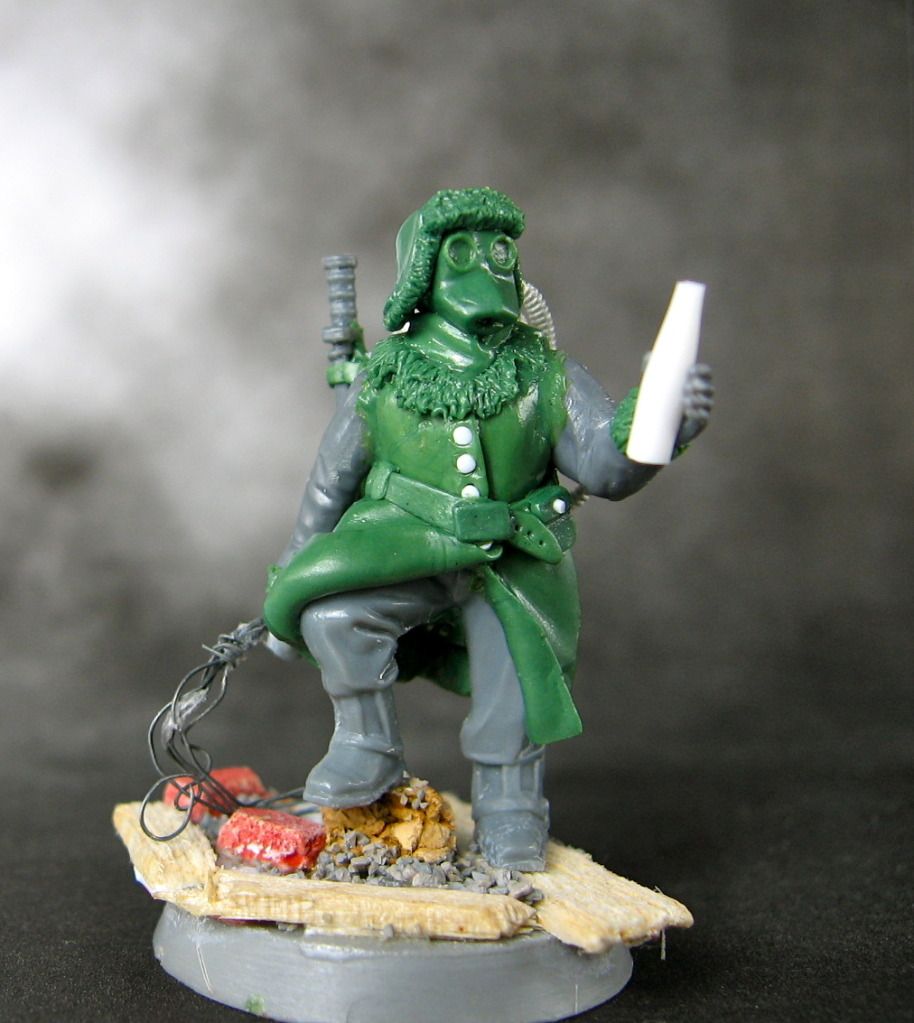 I sculpted more of this model than I ever had before. The next challenge is to sculpt an entire model.
The recipient, Mordheimer, will also get six demolition trap markers to be used in the game.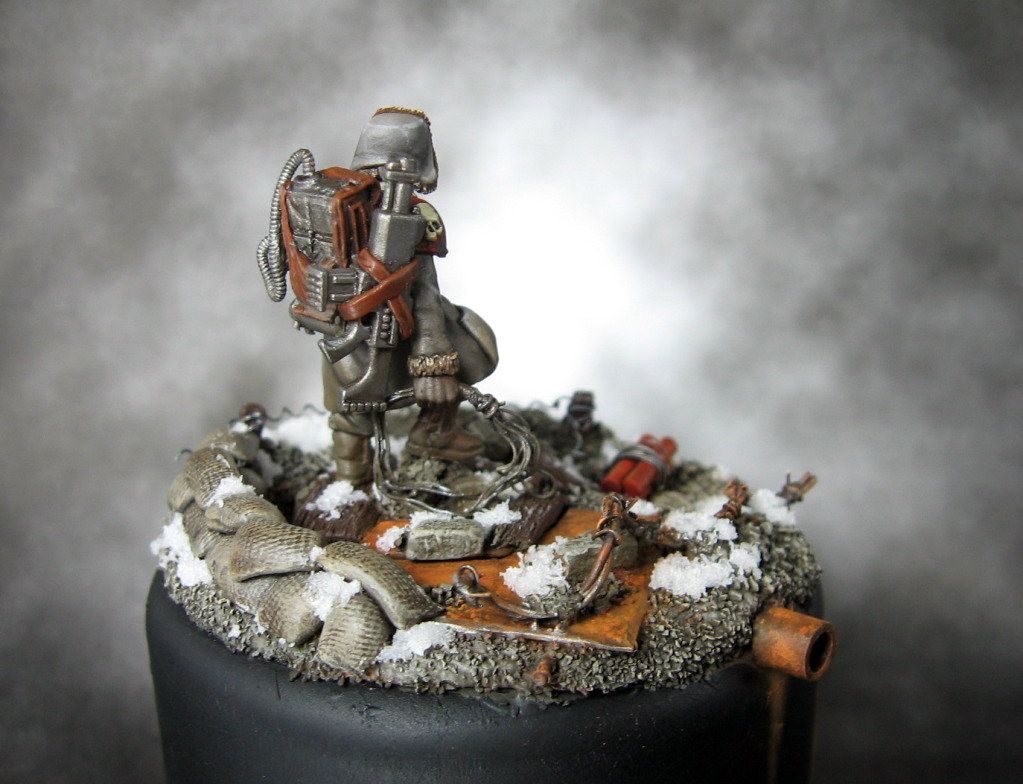 The autogun is magnetized and can be replaced with a boltgun, pistol, or a large knife. The cool communications backpack and the weathering powders are from Secret Weapon miniatures.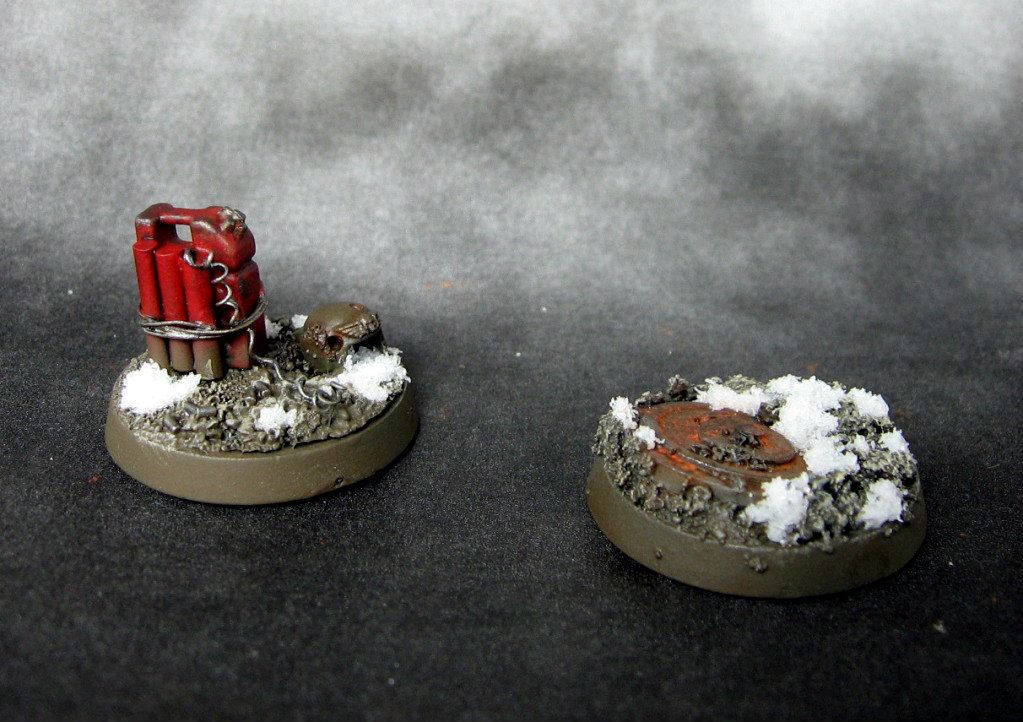 A jerry can rigged with dynamite and a hidden land mine.
A satellite activated charge and a mine.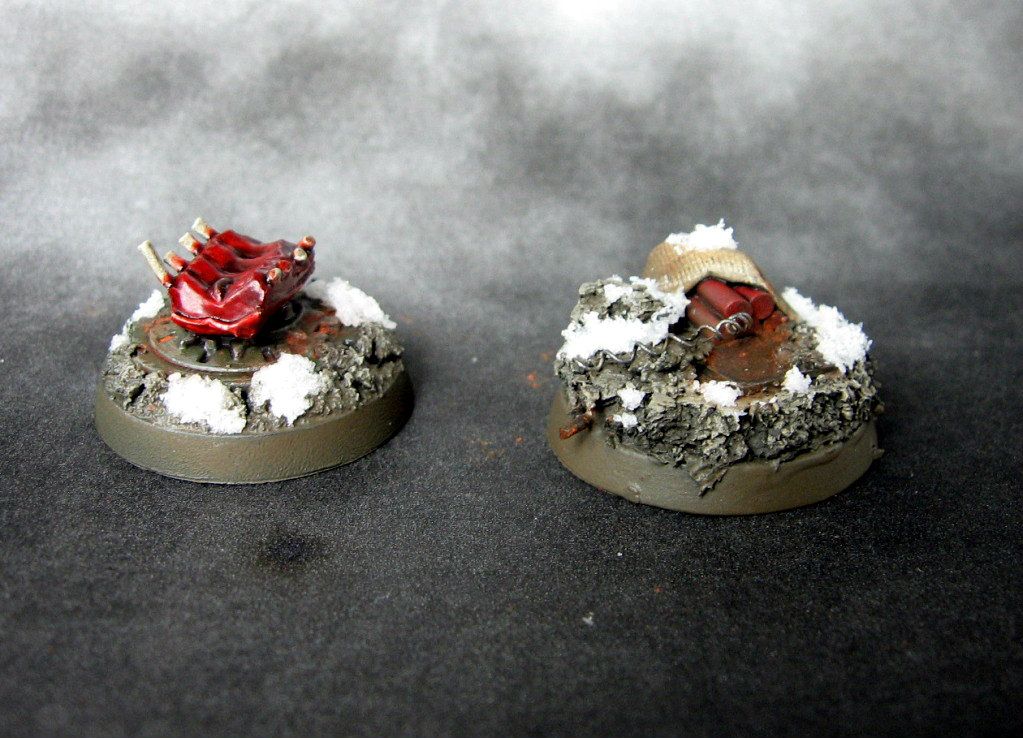 A baited mine and a trip wire charge.
It was a great experience to participate in this community event. It was really rewarding to build a model with someone else and to push my skills in new directions. I am pleased with the final model and will look forward to more projects like this in the future. Later this week I will share some pictures of a bonus Ork Pirate I built for Mordheimer. I will also try to do a feature next week on the great models built by each of the participants in the Prisoner Exchange.
Thanks for visiting. Comments, constructive criticism, and ideas for more projects and community events would be greatly appreciated.