Here are some pictures of the finished Ork Pirate. As I wrote in the WIP blog entry, this model was a bonus for the prisoner exchange. The model is based on an Assault on Black Reach Nob with some conversions.
This model was done as a test for my upcoming Pirate Ork warband and was painted to fit the colours of Mordheimer's existing ork squad.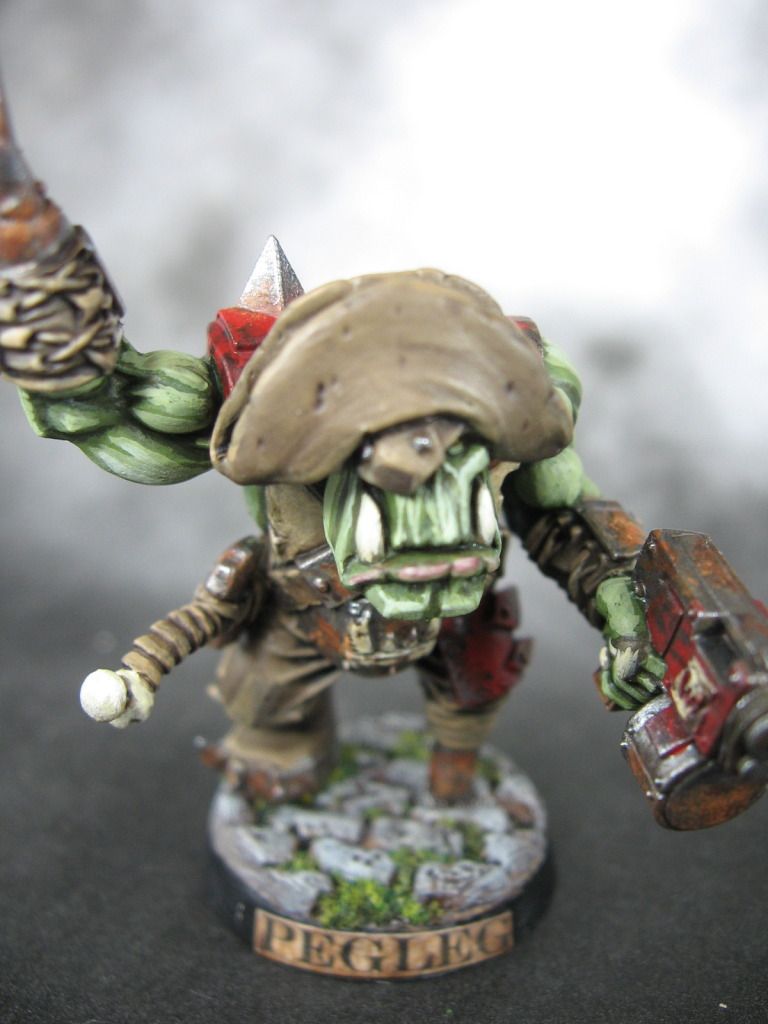 The base is from my
brick basing tutorial
. The label was printed on the computer, glued on, varnished, and weathered with washes.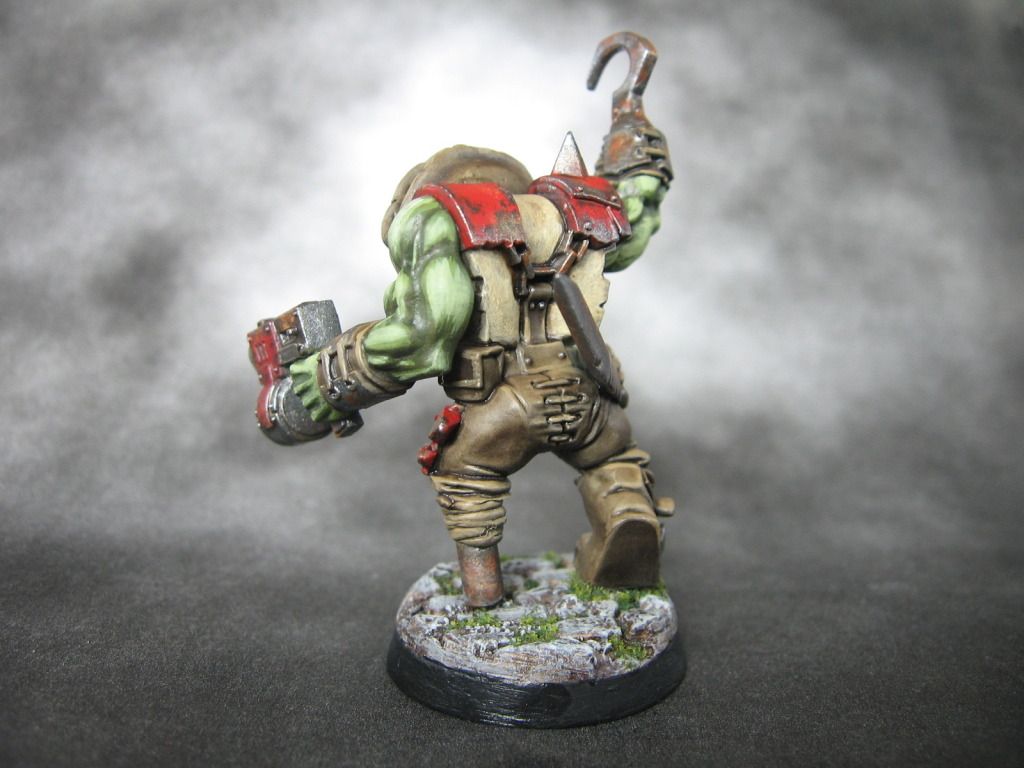 The red was painted with the new GW Mephiston Red. The red went on smoothly and had great coverage. Really impressed with it. I then weathered the red by stippling dark brown, some metal, and adding some rust and highlighted edges.
Here he is with the renegade I received from DeafNala. The pirate ork theme was heavily influenced by
Warboss Kurgan's Orc Pirates
. I am planning to build a full squad of these to take over the high seas...
Thanks for visiting. Check back soon for more pirate orks, my converted nurgle daemon prince, and some hobby tips. See you soon!