Here is a small set of bases I have sculpted for my pirate ork squad. I wanted to build a showcase set of bases sculpted from greenstuff. I used the
press mold brick base tutorial
I made a few months ago to create most of the stonework. I then added details like wooden planks, sewer grates, manhole covers, sidewalk, pipes, chains, and other items to spice them up a bit. These bases still need some sand added to them before they are completely finished.
40mm round base for a troll.
I have built sixteen bases so far. Each of the bases for this squad will be individually sculpted. In the future, I would like to sculpt some bases for distribution through another company. This project was a way to practice and get some examples of the work I can do. I'm interested in producing some bases for resin casting and sale, but I am not really interested in doing much resin casting myself. I'm planning to build up a small portfolio of sample work and then contact some companies to see if they would be interested in carrying some of my work.
Set 1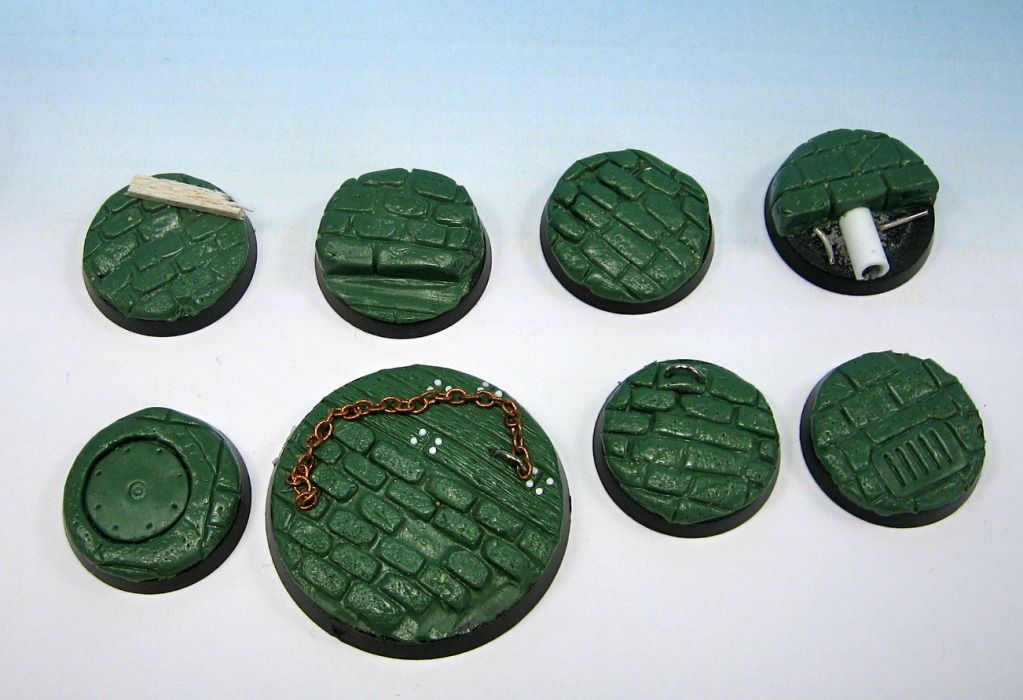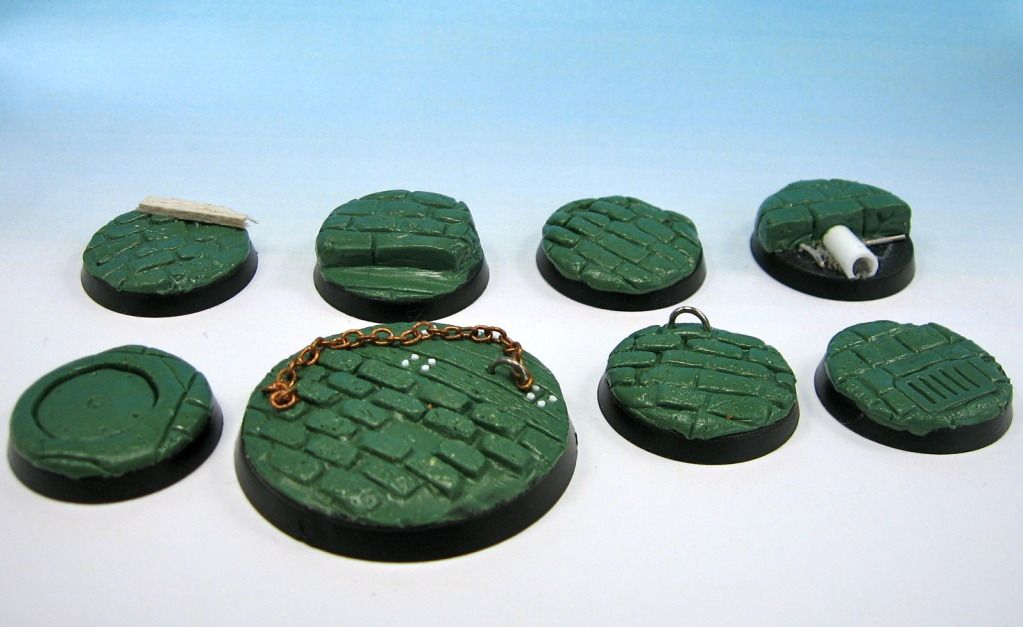 Set 2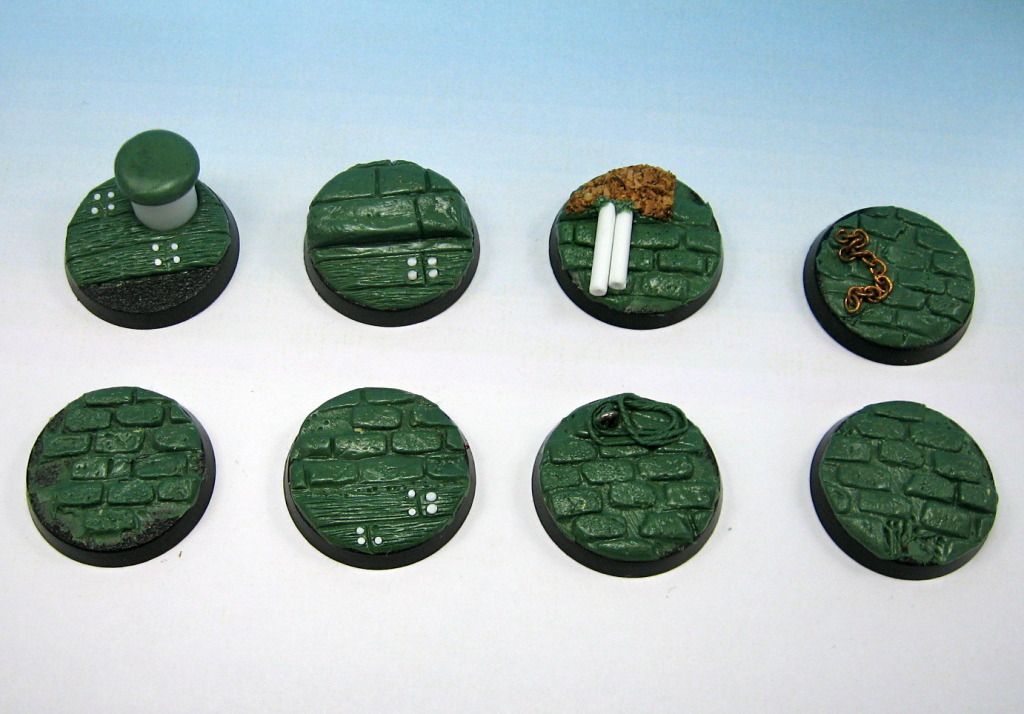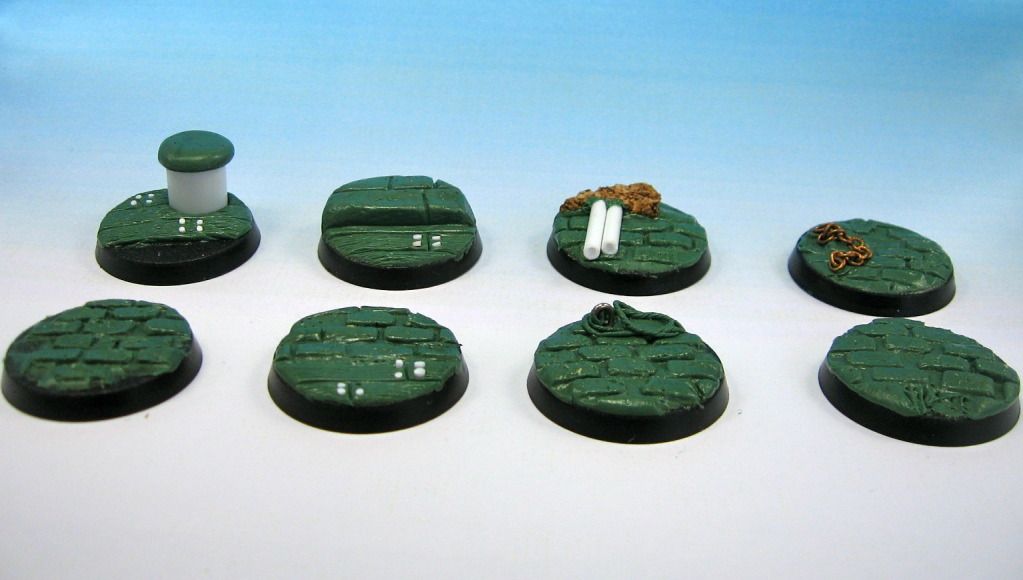 Feedback and ideas would be greatly appreciated. What details should I add to the next 10 bases in this set? What other base types/sets would you like to see? Thanks for visiting.

I've also added in a hybrid banner as suggested in the banner voting blog entry a few weeks ago. What do you think of it?