I've slowly been working on some additional bits for my Ork Pirate warband. It took a few tries, but I am nearly finished sculpting an octopus. The Octopus will stand in for a troll in fantasy. THis is my first scratch sculpt. There is nothing but wire and greenstuff inside! I tried to build the model to look like it is rising out of the water. The final base will have water effects added to it.
I still have some final detail to add. I am going to add lids for the eye. I still need to add a few more suckers as well.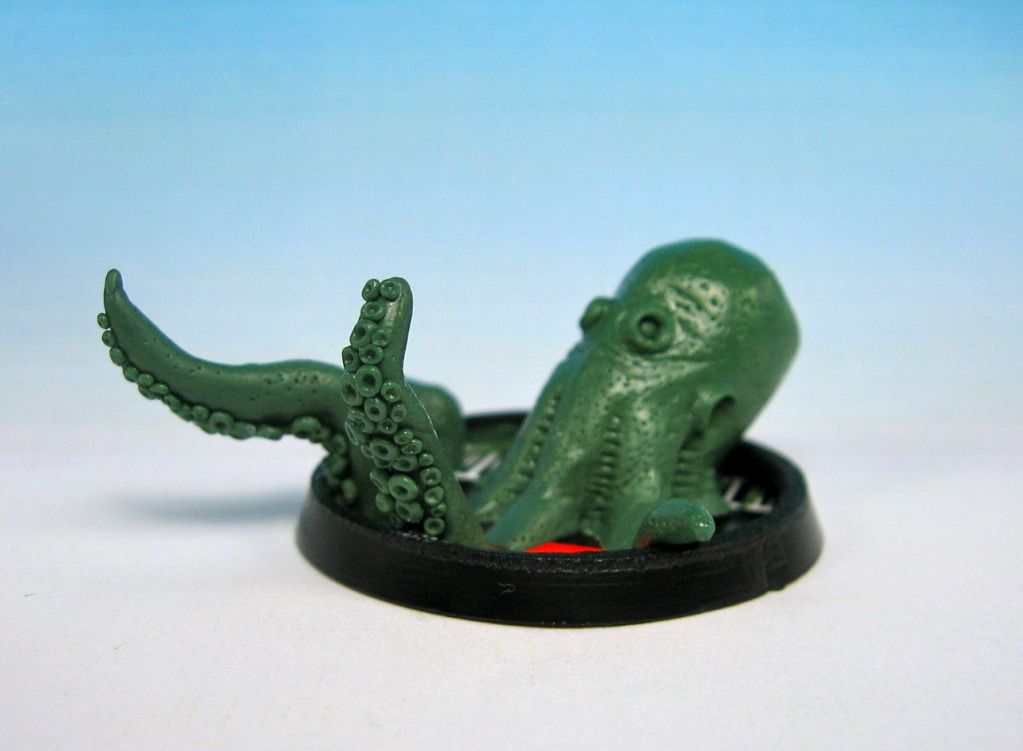 I really enjoyed building this model. I want to try my hand at more scratch builds in the future. Building things in layers seems to be the key to getting the right shapes and textures.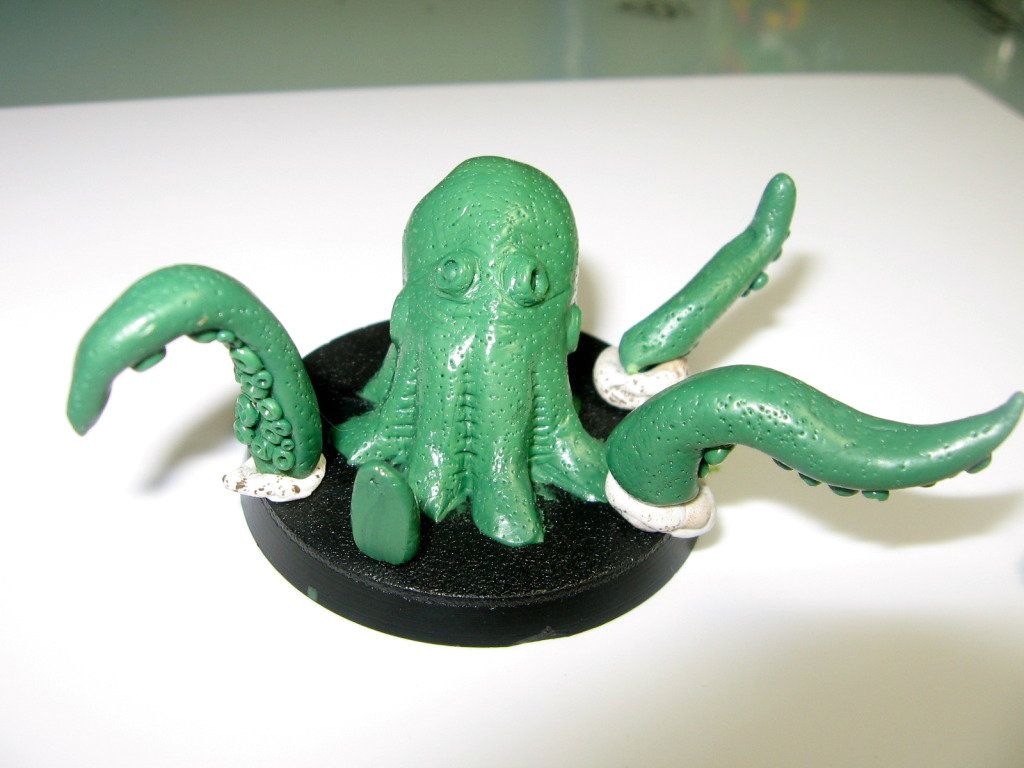 I built the arms using the excellent tutorial from
Eye of Error
.
I'm a little nervous to paint it. I am not quite sure how I want to do it. Comments, constructive criticism, and thoughts are appreciated as always.
Sorry for the lack of recent posts. I have been cycling a lot with the nice weather and working too much. It hasn't left a lot of time for hobby projects. I've been aiming to try and make my posts more sequential too, so I have been holding off on posting random things that I haven't finished. Hopefully this will push me to finish this monster quickly though!