Finally, some more pirate orks mostly finished. I have to finish five of them for an exchange with someone else. These two are Nobs. First is Ironjaw.
The other Nob doesn't have a name yet. It also needs a new left arm. I tried to sculpt a piratey pistol but it didn't work.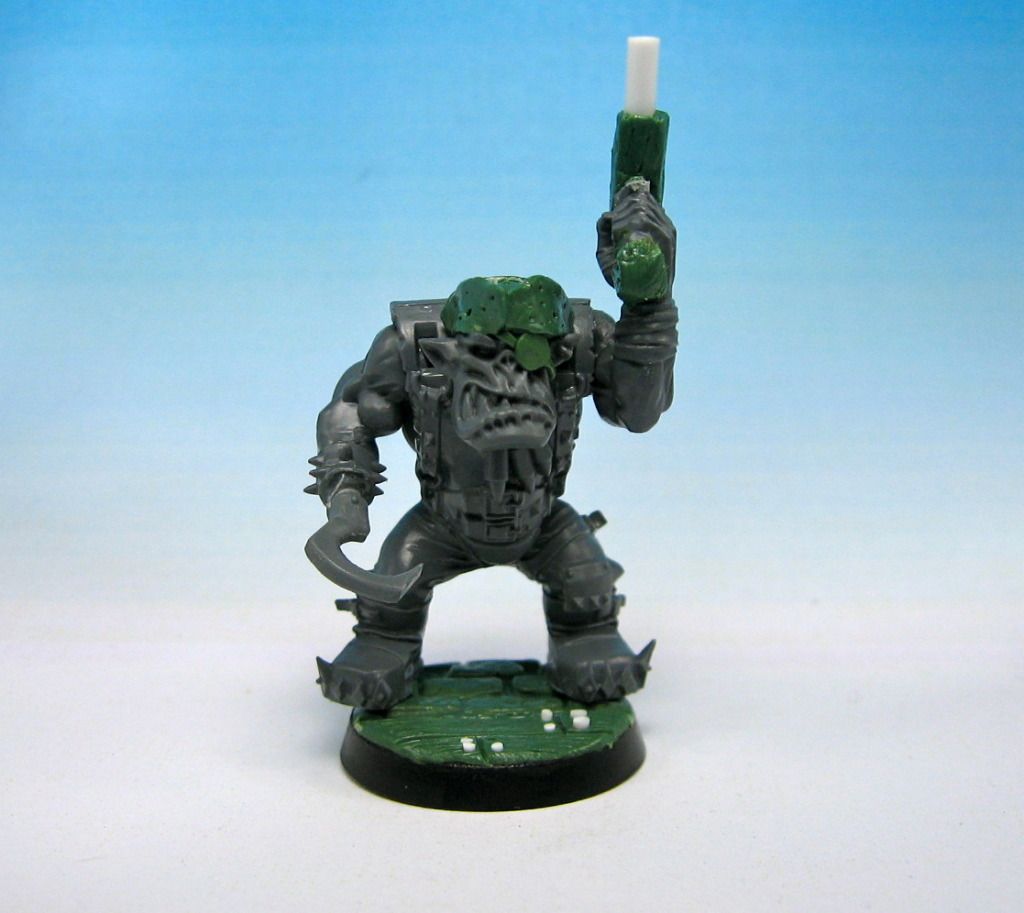 This blog has definitely been neglected a bit over the summer. I have a whole pile of half finished models that need some TLC. I've been busy racing bicycles and working. As the weather gets worse I should have more time to devote to models.
The new Dark Vengeance box set looks quite exciting. I've been looking at the pictures of the unassembled models and scheming about how to dedicate them to Nurgle. Almost too tempting to pass up. Keep checking back, as I should have more pirate orks, some Malifaux, and some Death Guard finished up in the next few weeks. Ciao.