I've finished painting my first Space Wolf terminator. After my experiments with airbrushing power armour in my
last post
, I decided to try using similar techniques to paint a Space Wolves Terminator. I used a similar technique for airbrushing the shadows and highlights. In addition, I masked off areas and airbrushed the yellow.
This model took a little bit longer than the previous one. I spent more time painting the details and had more issues with the airbrush clogging and not atomizing the paint very well. Overall, I spent three and a half hours on the painting. I probably spent another hour cleaning the model, basing it, and adding the fur pelt.
Up to this point the model was entirely airbrushed. No further shadows were added to the armour by brush. I just quickly line highlighted the face in the final model.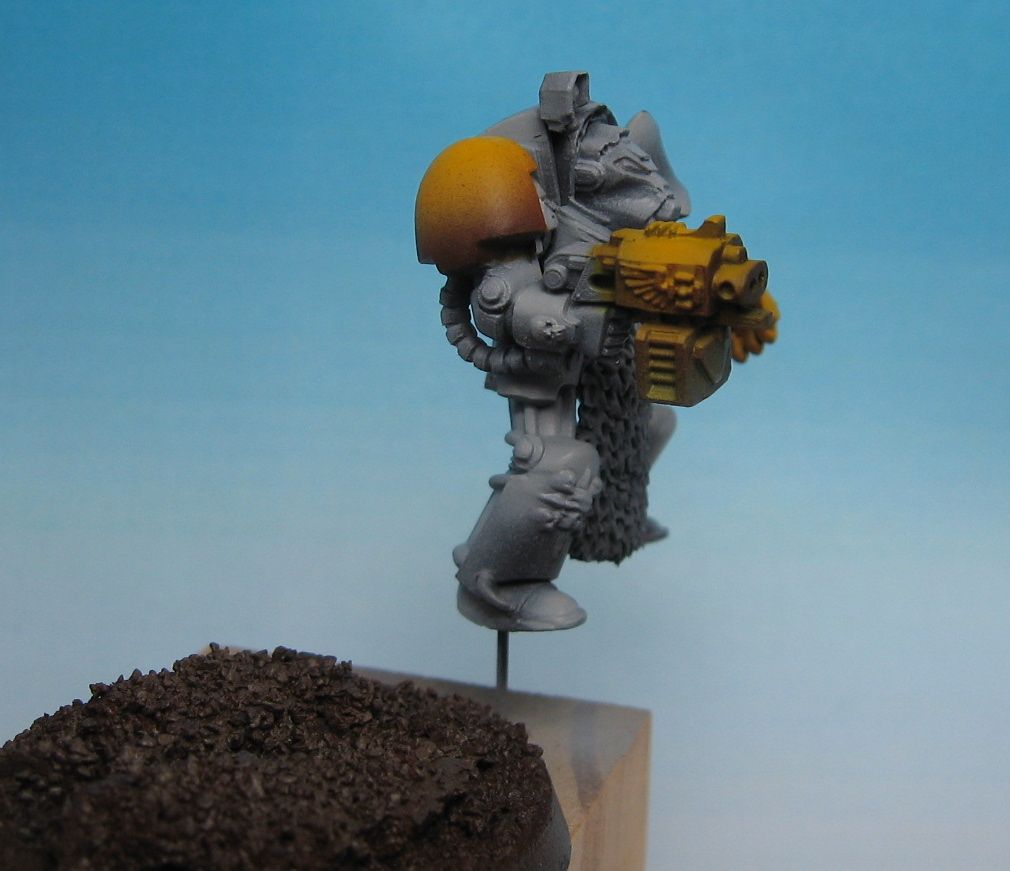 I did a lot of weathering on the final model.
My favourite parts are probably the shading on the yellow areas and the writing on the purity seal.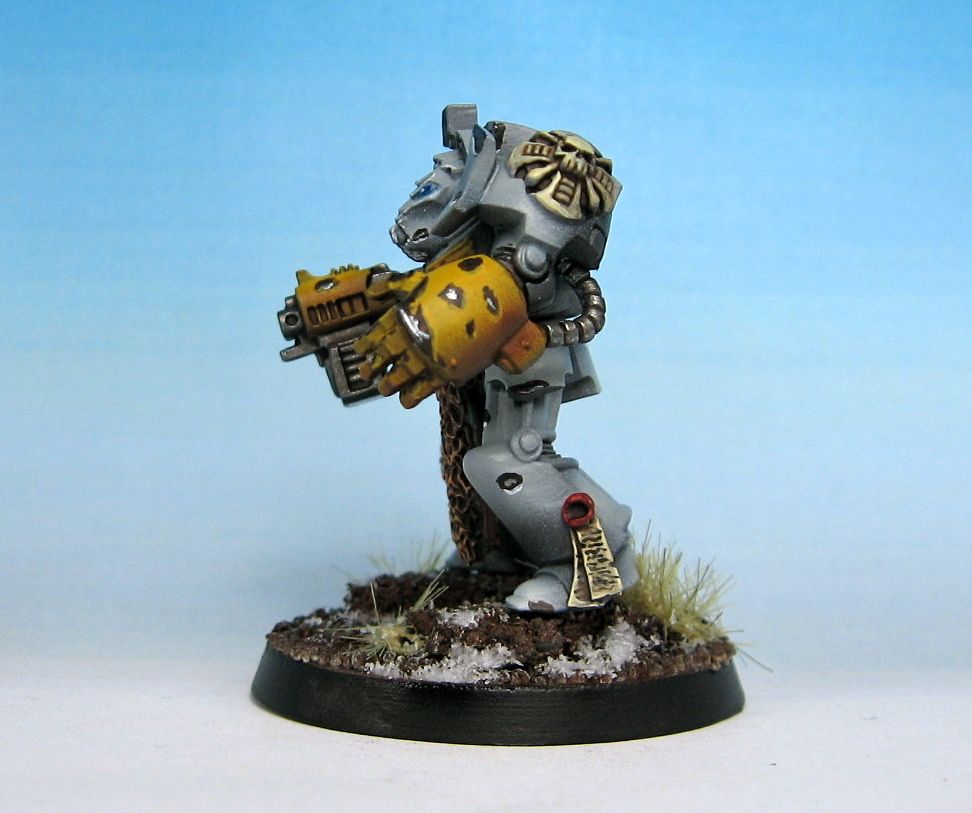 Thanks for visiting. Check back soon for more airbrushed models. I have a Word Bearers Terminator Lord in mind and some work on some Dark Vengeance models. Comments and criticisms appreciated as always. Thanks!