I've finally finished painted the two Ork Pirate Nobs I showed as works in progress a
few weeks ago
. Looking back, I can see it took me two months to get paint on these models. Terrible! Nevertheless, they are finished. In between "Rust and the city" became a better moniker for my apartment than this blog. I've been delayed by leaks and renovations. Now that it is resolved, expect to see more regular updates over the coming months.
The nobs were fun to paint. Now, along with the other three I finished previously, I have finished the five models I painted in a trade for a box of unpainted orks. Enough chit chat though, lets just look at pretty pictures.
I used some Secret Weapon weathering powsers on the rusted metal areas (and painted rust on too).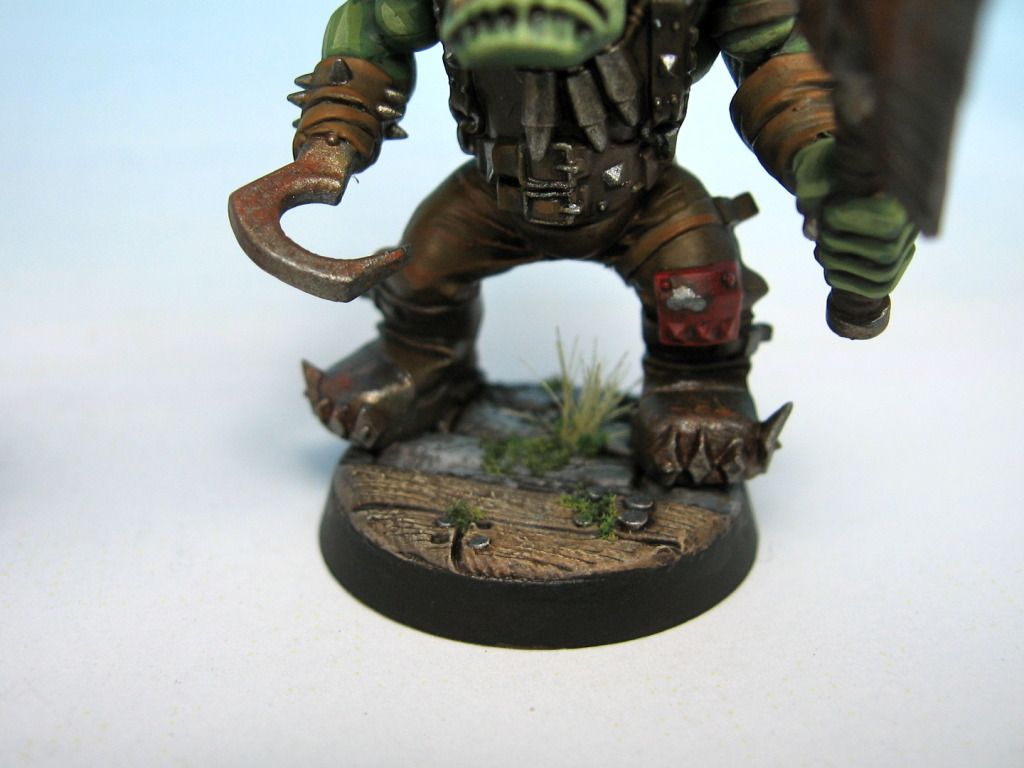 I used army painter winter tufts and some green flock to create grass and moss. The wooden boards were painted by mixing Charred Brown with Bleached Bone and highlighting up in layers of drybrushing and then washing it with Gryphone Sepia.
Both models have guns so they can be used in 40k or Mordheim.
Family picture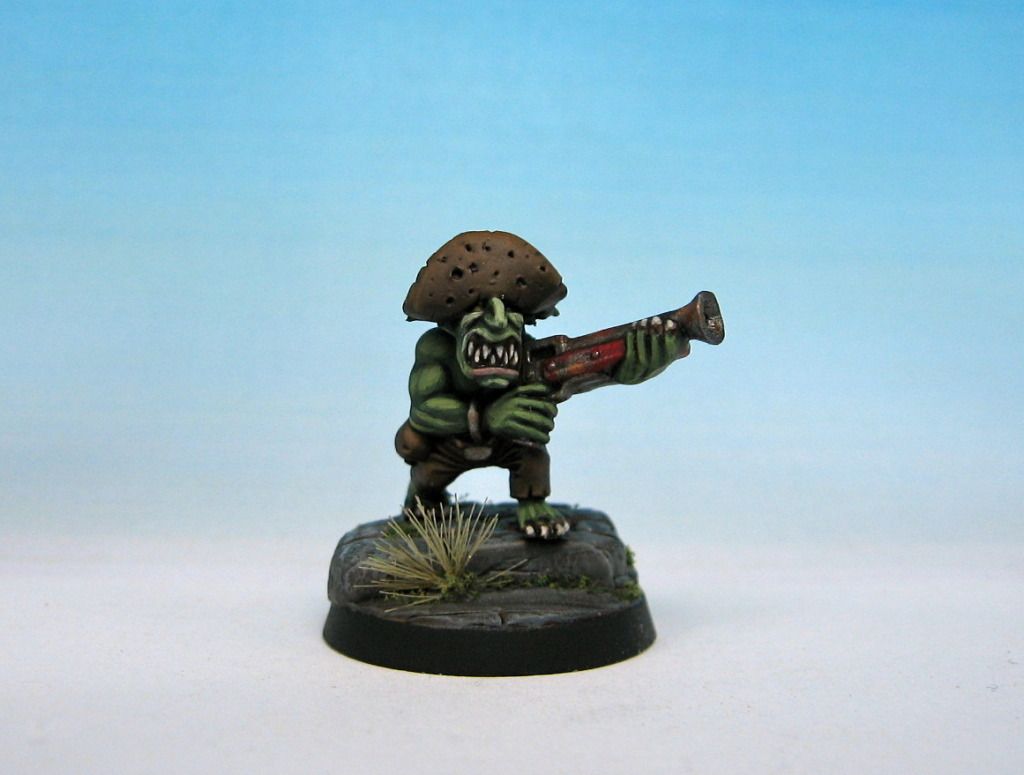 This grot might be my favorite.
Check back soon. I have some posts incoming with some old terrain, some of the new Dark Vengeance models, some Necromunda updates, and a basing tutorial. Thanks for visiting!