In a shocking turn of events, I have finally painted a building I constructed two years ago! I used my airbrush to quickly paint and weather the two parts of the building. The pictures are not great as I could not fit the building into my light box. The building was already partially base coated before I started. I repainted everything except the wood and added weathering. Total time for painting was about 1.5 hours.
The pictures are pretty self explanatory, so I will keep the text to a minimum. If you want to know the colours used or anything then post your question in the comments and I will reply to it.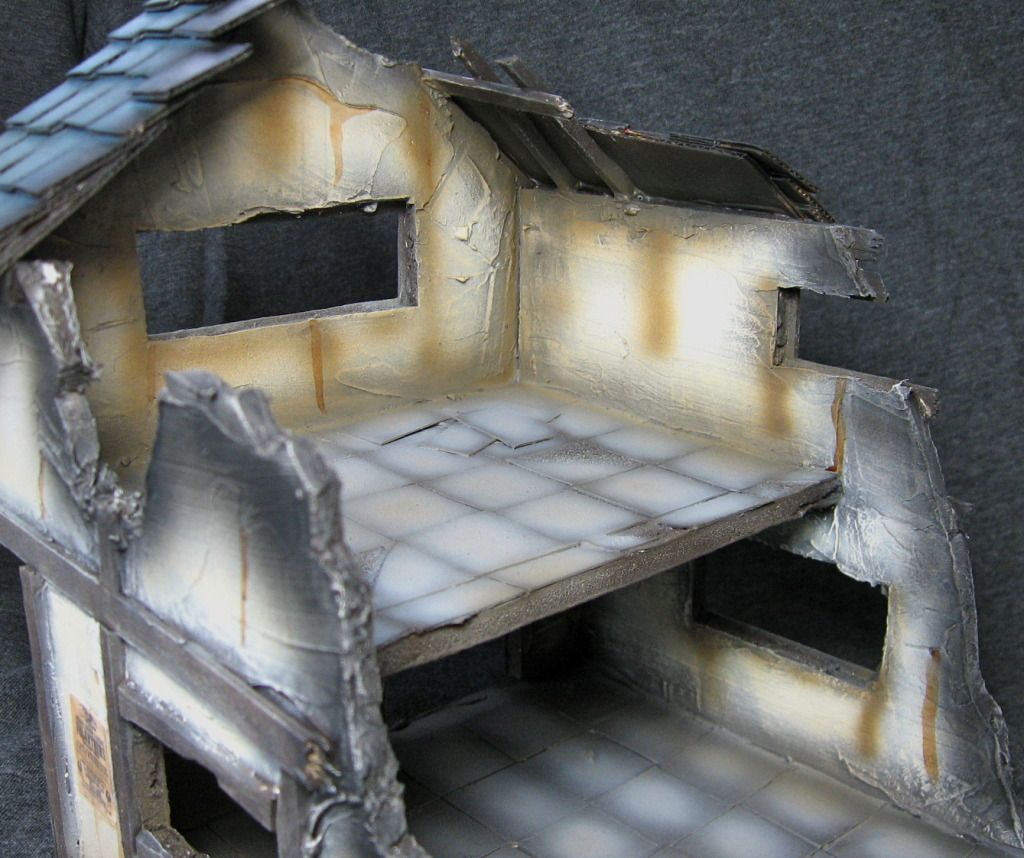 The whole thing put together.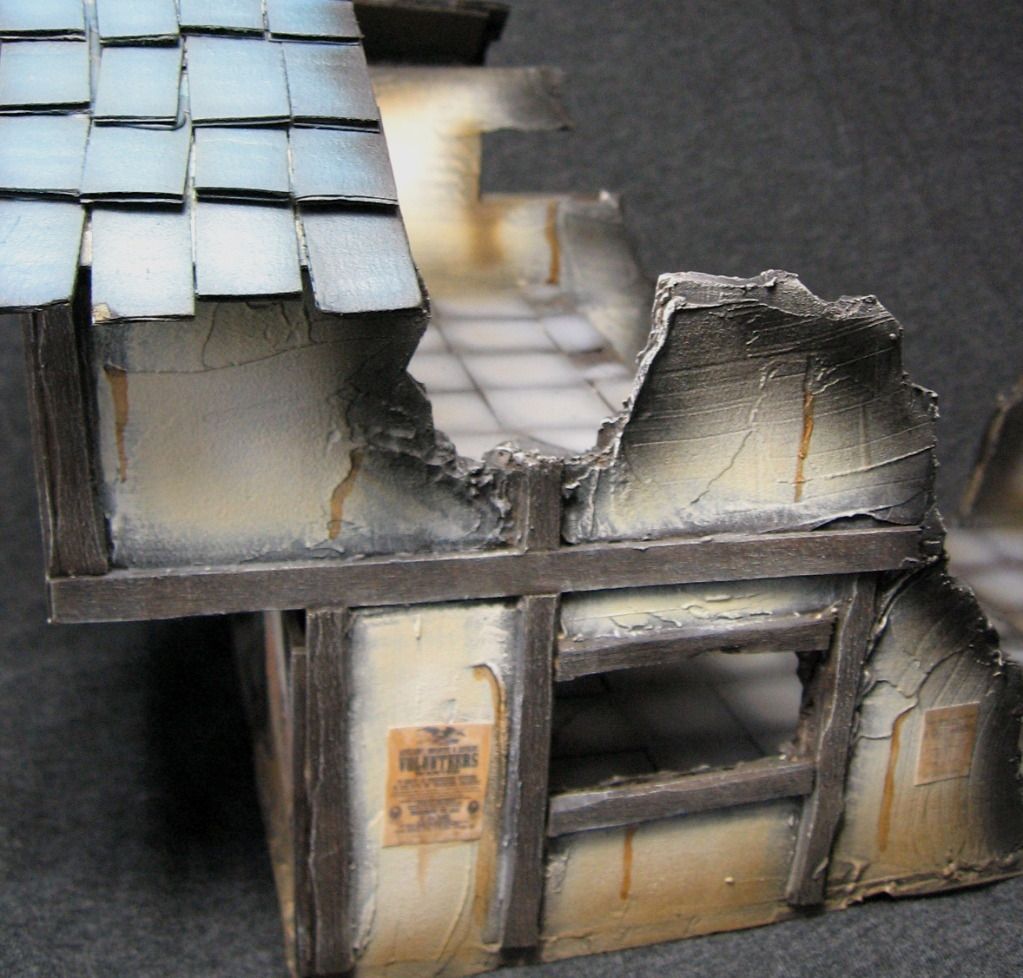 I put this model up on eBay to see if it will sell. If you are interested the
link is here
. I am trying to move out some of my terrain as it is taking up too much storage space! If you are interested in having a similar model built, please contact me through the
contact form
.
Thanks for visiting! I am looking to add some more blogs to my blog roll and get Rust and the City added to a few more blogs as well as many of the sites I used to rely on for traffic have gotten a bit stale. If you would like your blog added to the blog roll here please add Rust and the City to your blog roll and post a comment below and I will be happy to add your blog. Thanks!