I finished painting this shipping container test model. I am building a set of modular storage containers as an easy to store set of terrain for modern and sci-fi games. The container is 5 cm high (2 inches), 5 cm wide and 12 cm long (5 inches). I have another 11 of these in progress. In a later post I will make a tutorial showing how to build these and then a tutorial on painting them. The wonderful sheet metal texture comes from a large sheet of corrugated card I found at an art store. It is great stuff to work with and (in my opinion) looks perfect at this scale.
I painted this shipping container pretty quickly using my airbrush and some sponge painting. I painted the lettering by cutting a simple stencil from a piece of painters tape and airbrushing white paint through it. I need some more logos and company slogans to paint on some of the containers. Any suggestions? I am planning to make an aquila stencil and maybe "Cadia". Other ideas?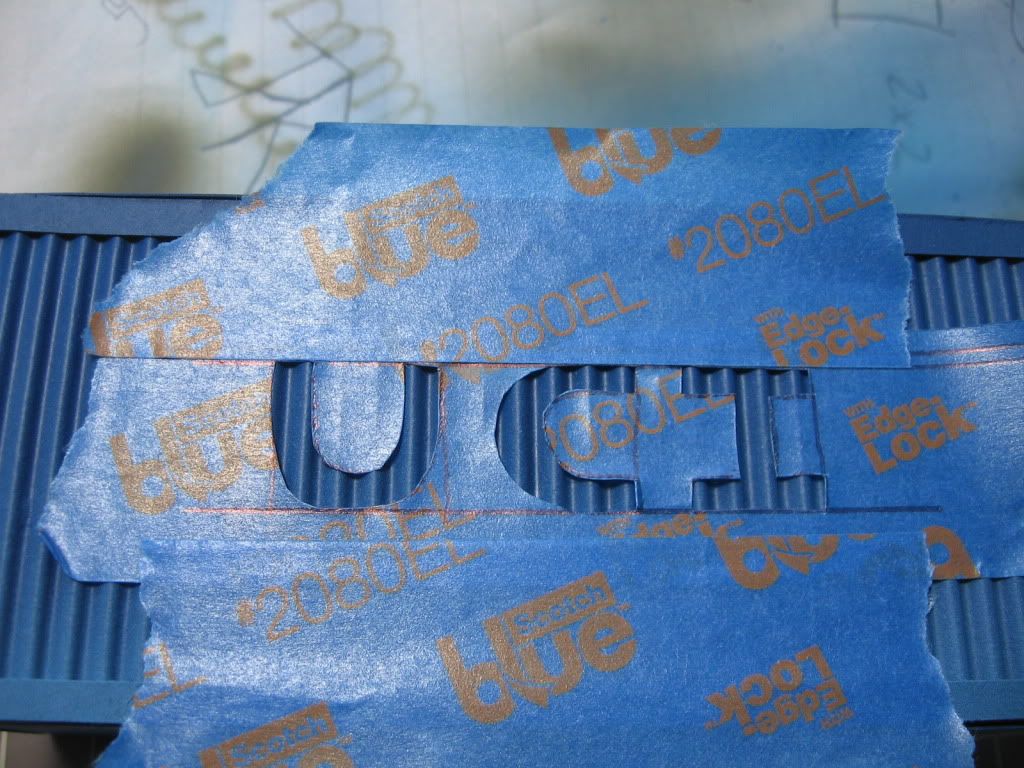 I cut this simple stencil on my cutting mat using a pen, ruler, and exacto knife.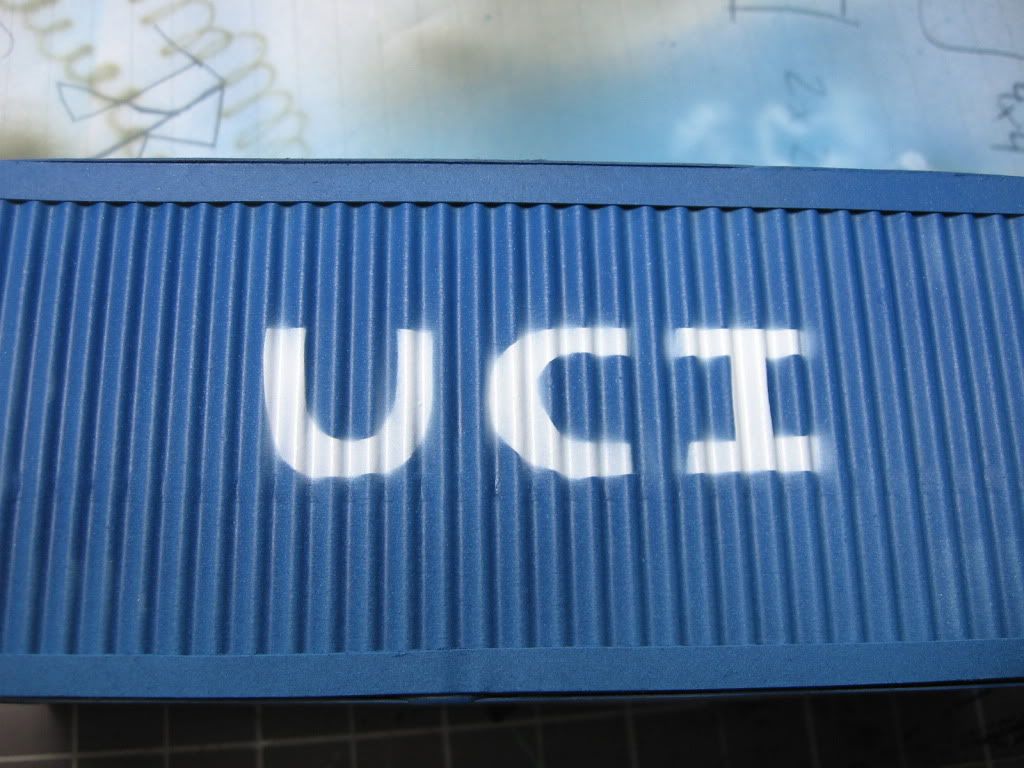 I then sprayed white through the stencil. Easy!
I painted the chips by sponging on a mix of dark brown and black paint then metal paint like in this
tutorial on chipped metal
. I airbrushed the blue and washed it with a rusty colour. I then airbrushed rust streaks and dirt using Vallejo Model Air Burnt Umber and Dark Earth.
The final effect is not a perfect scale model of a shipping container. It will happily stand in for one on the tabletop though. This model was a prototype for a set I am building of 11 more shipping containers. The final models have different doors and thinner metal coverings on the corners. I used white glue for gluing this model but switched to hot glue as it sets so much faster.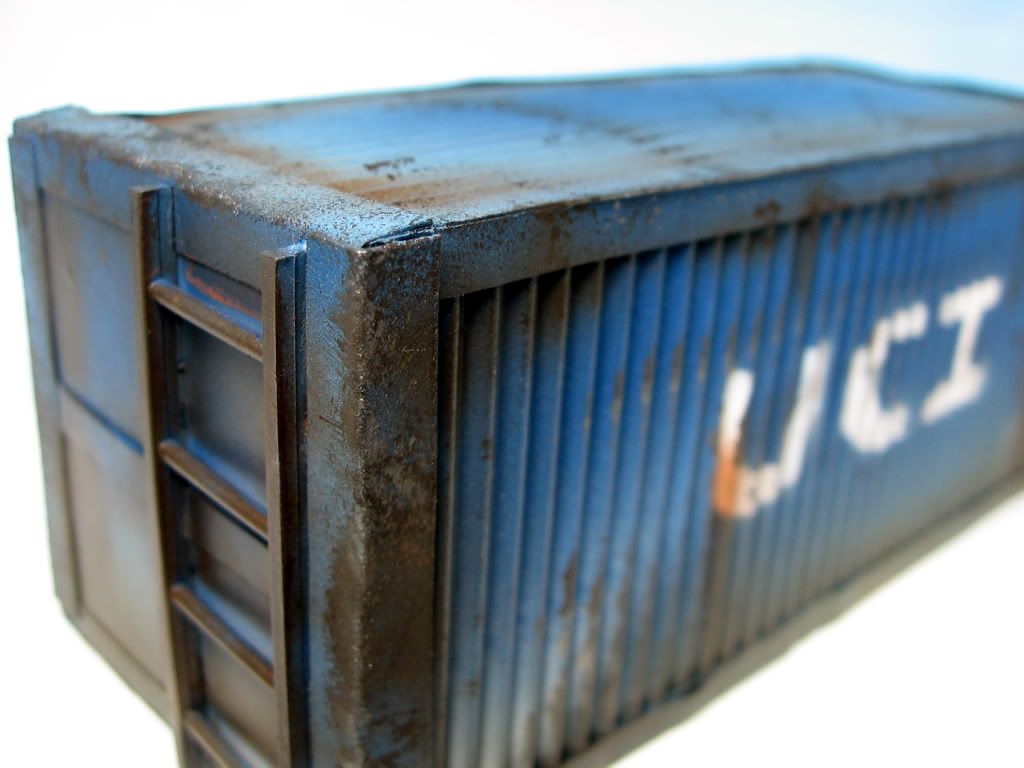 I used some plastic ladders from the hobby store on the end for gameplay purposes. It is a little large for the scale, but I don't really want to buy another set of ladders to replace these. The final models will also include small magnets at the corners so I can use them in different layouts (stacked, etc) without them falling over.
Comments and constructive criticism are greatly appreciated. Let me know what you like and what could be improved. I will be posting a tutorial on building and painting these later this month. Thanks for visiting.
Other shipping container links