I've finished the painting of the first five shipping containers. In the first parts of this series I showed
how to build shipping containers
,
how to paint shipping containers
, and
how to airbrush graffiti
onto the models. In this post I will show the first five completed models. I will show some pictures with models for scale. I will also show how they all nicely fit into a box for transportation and storage.
Please vote in my poll on the right hand side. Feel free to write suggestions in the comments section for content you would like to see on Rust and the City. I am looking to improve the blog and provide content that readers want. You can help by voting in the poll and writing your comments below. Thanks!
In all, I have started construction of fourteen storage containers. The models are fairly fast to build and paint. Nevertheless, I have run out of steam a little for the time being. I may modify the paint jobs on a few of them to represent different items in an industrial setting. Once finished, this project should store nicely and cover a reasonable amount of a table with terrain.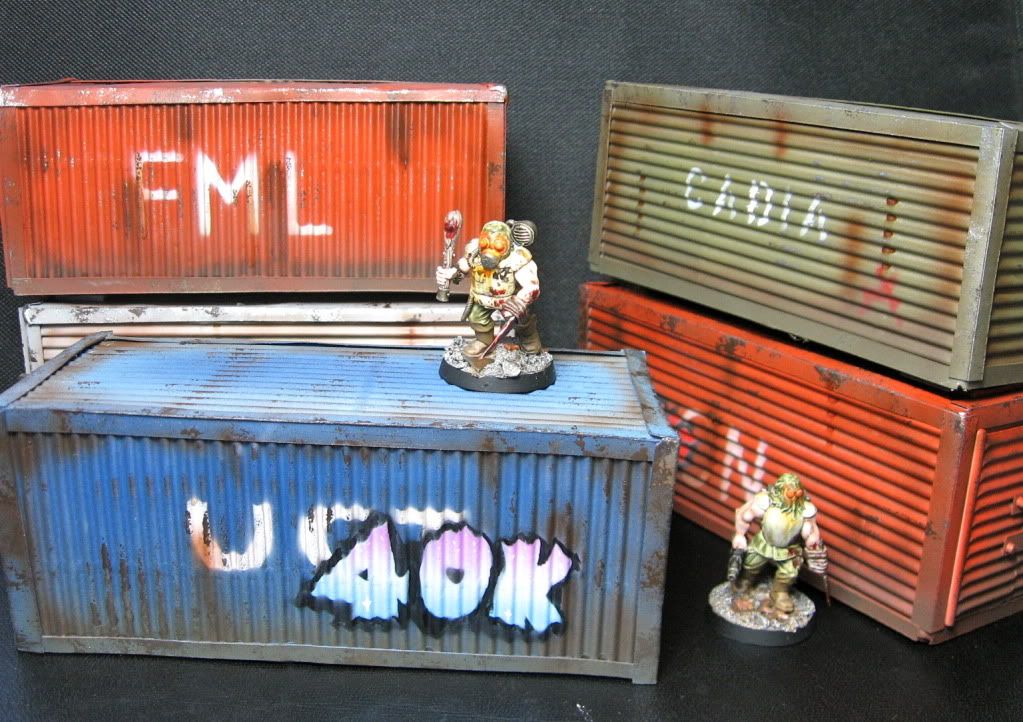 The storage containers each fit into a small box I bought for $2 at a craft store. Once finished, the box will hold 14 models and will be easy to store and transport.
I added small strips of magnets to the top of some boxes and the bottom of others so that they could easily be connected somewhat securely. You can see the magnets in the image above.
I made a template to airbrush "orks" onto the containers as well. I was a little sloppy with it though. But the Orks would be too...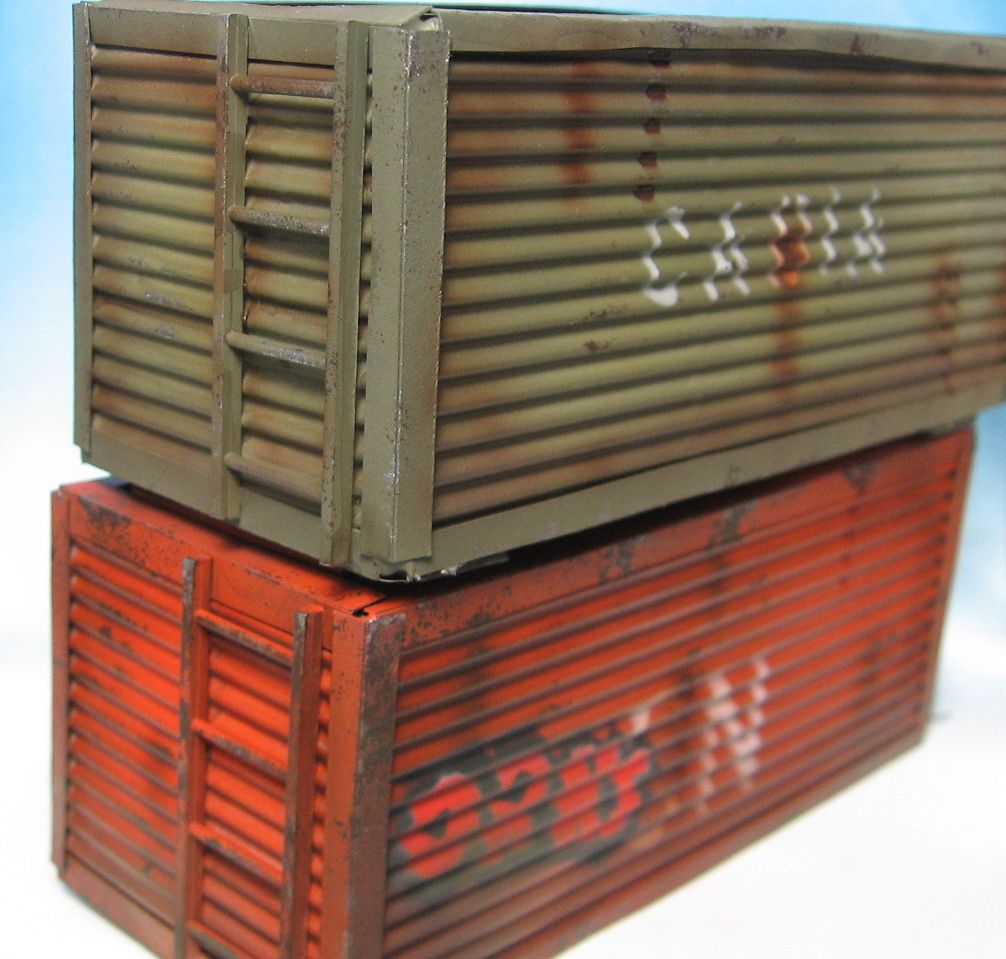 The shipping containers can be used in many different configurations in a game. Here you can see some orks and imperial renegades doing battle around the storage containers.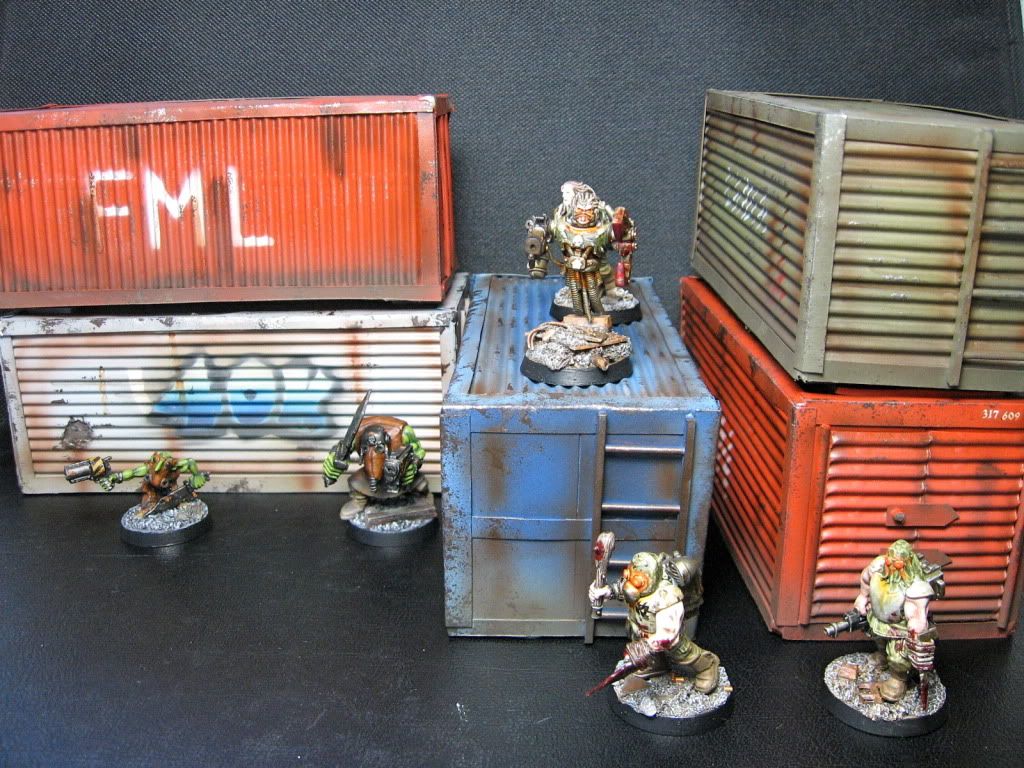 That's all for now. In a few weeks I will finish building and painting the rest of these. I am looking forward to the opportunity to use these in a game. If you are interested in building some for yourself, I have included links below on how to build and paint shipping containers.
Don't forget to write suggestions for future articles in the comments below and vote for what you would like to see in the future using the poll at the right.
Thanks for visiting!
Other shipping container links