Painted for 2012 Prisoner Exchange.
Another year complete. Although it is a cliche, I'd like to post a quick year in review entry. This blog will review my goals from last year, the models I painted this year, and will preview what I hope to achieve in my hobby pursuits in 2013.
2012 in review
Last January, I
set some goals for myself for 2012 in the hobby world
. Last year I previewed a few projects I was hoping to complete this year.
Pirate Orks
Painted for a trade
I made some progress on pirate orks this year. I really enjoyed building and painting them. The only downside is that I ended up sending most of them away as part of exchanges and trades. As a result, I have kind of lost my momentum in building them. I enjoyed building them but will probably not continue to build an entire squad of them.
Painted for the Prisoner Exchange
Death Guard
Almost done!
My goal had been to complete a playable Death Guard army by the middle of the year. Unfortunately I tried to complete the project too quickly and with too many large conversions. A lot of the models are currently sitting around half painted. I need to put a few hours of love into these models to get them playable.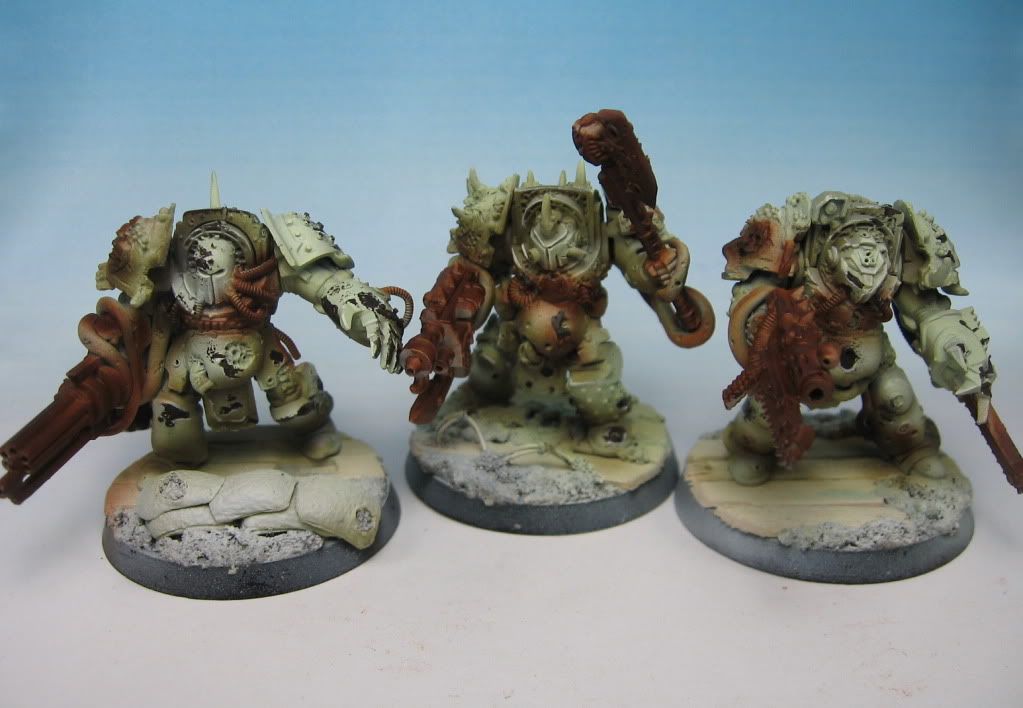 In progress
3 rhinos finished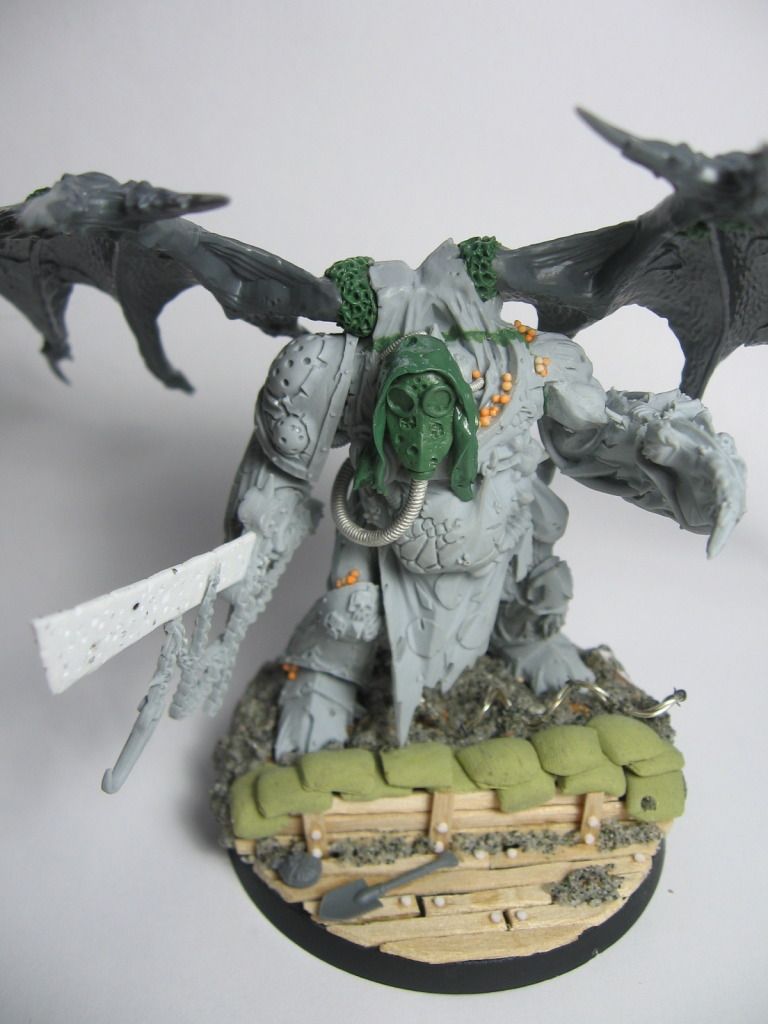 Half finished.
Terrain
I painted a few pieces of terrain this year. Mostly, I just practiced airbrushing on terrain I had already completed. I built my shipping containers in December, finished some Mordheim terrain, and painted some canal sections.
2012 overall
Overall, I don't think any large projects were totally completed. Throughout the year I painted a wide variety of different things. Part way through the year I switched my focus from finishing armies to painting more random models as my interests changed. I am always trying to improve my painting and find that I rarely want to paint something the same way twice (making it difficult to complete a project!). I painted 33 models throughout the year, much less than I would like.
2013 Goals
Paint more models than I buy
I have a serious backlog of unpainted and partially painted models. Not as bad as many people, but I seriously have models from when I was twelve years old that I have not painted yet. I also have a whole bunch of models that I have painted to 80% complete that I just need to sit down and finish. To this end, my goal is to paint at least four models before purchasing another model. I will also try to paint all of the models for a given faction or army before purchasing any more models for it.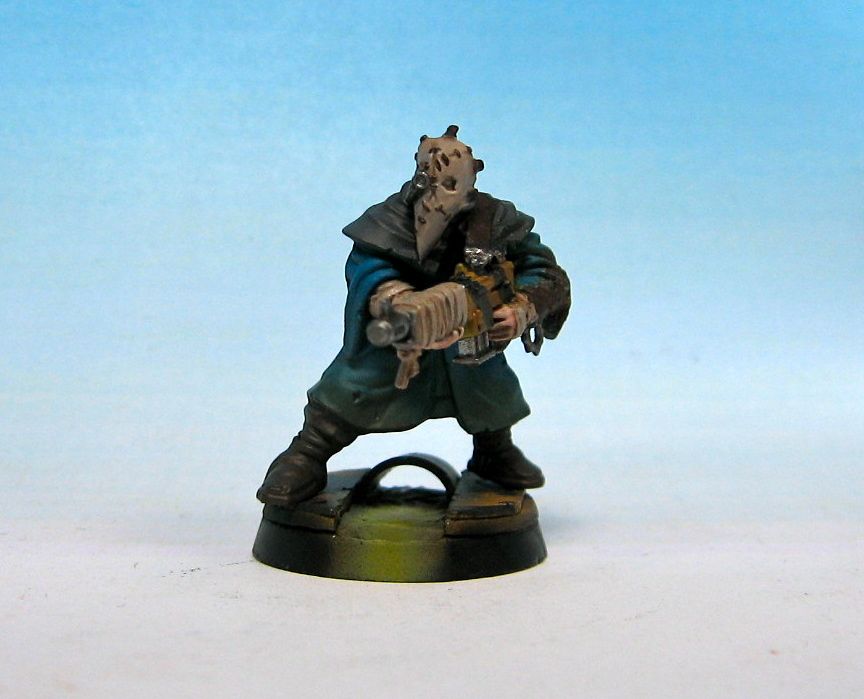 He has 19 lonely unpainted friends.
Play more games
I really enjoy playing games but have been hampered by my unfinished models. To this end I will attend more open gaming nights and sometimes paint models to just a tabletop standard to ensure that I have some playable forces. For Flames of War, I will paint my British Armoured Division quickly, so that I can play with a regular gaming group. I will try to have 1,500 points painted by the end of March.
Four painted, ~16 to go.
Post regularly
This blog really helps to motivate me to paint models. I enjoy the online blogging community and how it pushes me to improve my skills. To this end, I will post at least four times per month in 2013. Sometimes life gets busy and interferes with painting time, but I will endeavor to regularly post updates to this blog.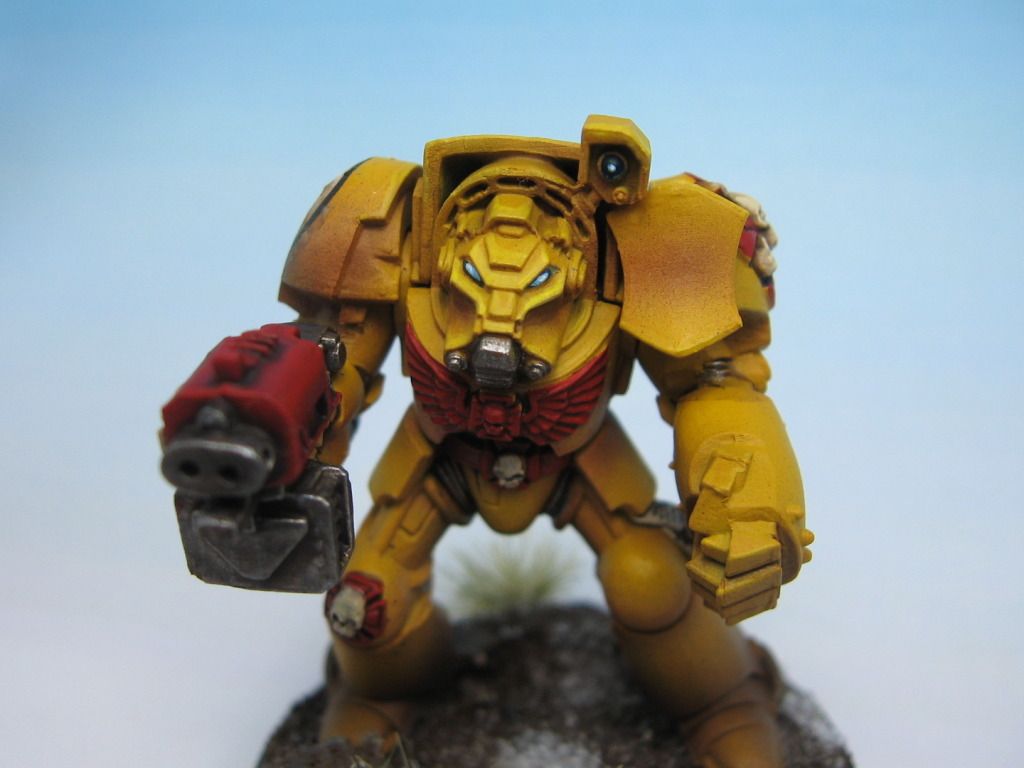 I really enjoyed doing some one off models like this Imperial Fist terminator.
Paint regularly
My goal is to paint five models each month. It can be terrain or old models or anything. I just need to paint five completed models each month, at a minimum.
Enter a painting competition
I entered one contest this year, without really preparing for it. This year I would like to try and paint a competition worth piece. Plan it out well in advance and paint it to the best of my abilities. It will be a different approach for me but I will try to do it.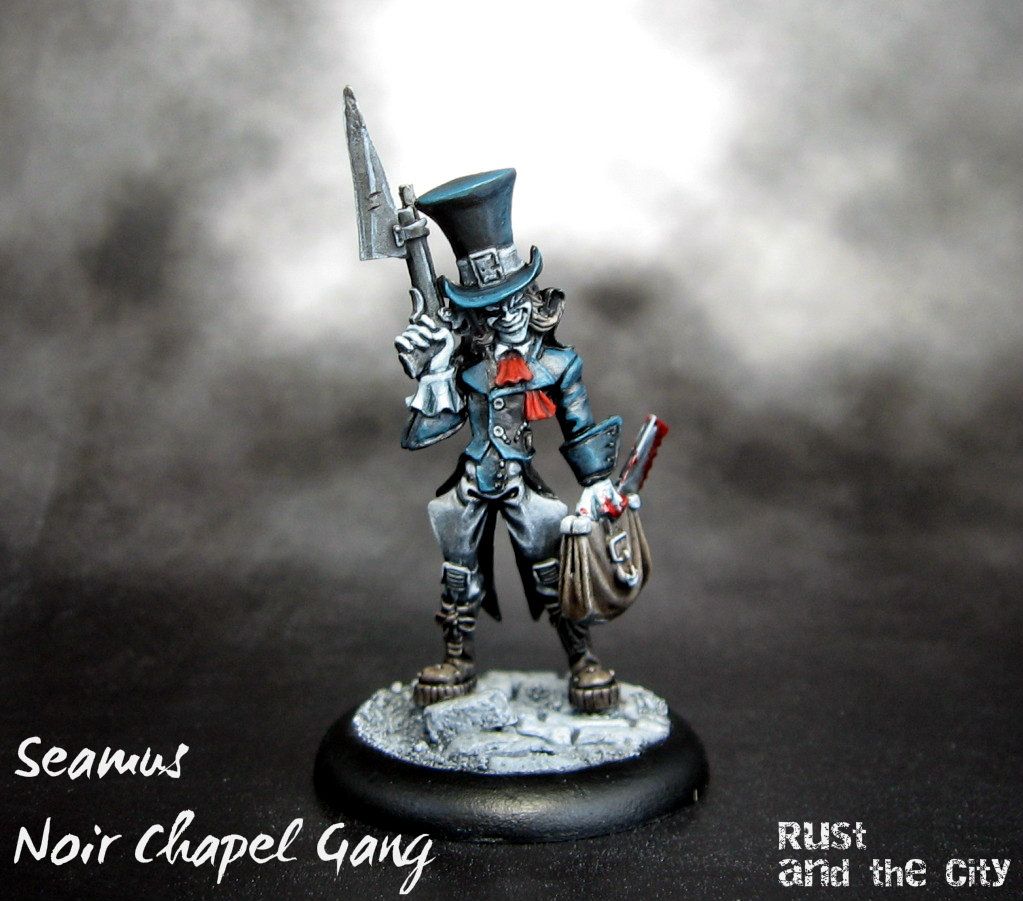 Not being entered in a painting contest!
Thanks for reading this long winded review of 2012 and preview of 2013. Overall, 2012 took me many different places than I expected. When I look back at my interests last year I can see how much they have changed. My overall goal is to continue to paint models, push myself to improve, and to keep trying new things. Thank you to everyone who has commented on this blog. You have helped me to improve and always push me to try new things. Thanks to everyone who publishes their own inspirational blogs and to those who have taken time to introduce me to new games this year. Happy New Year!