In this post I will show you some pictures of one of my first pieces of terrain, a fantasy fountain for Mordheim. I used this model to try painting verdigris and to experiment with using water effects. At the time, I was pretty into Mordheim (I don't think I played many games, but I did enjoy making scenery for it).
The model n the top is a Grail Knight on foot from Warhammer Quest or something. When I was 12-14 I had a somewhat large Bretonnian army. I don't think I ever painted this figure and so I decided to use it on this model. It is a great figure. The base is an old CD and the stones are made from pink insulation foam.
Here is an old picture I took back when I made it.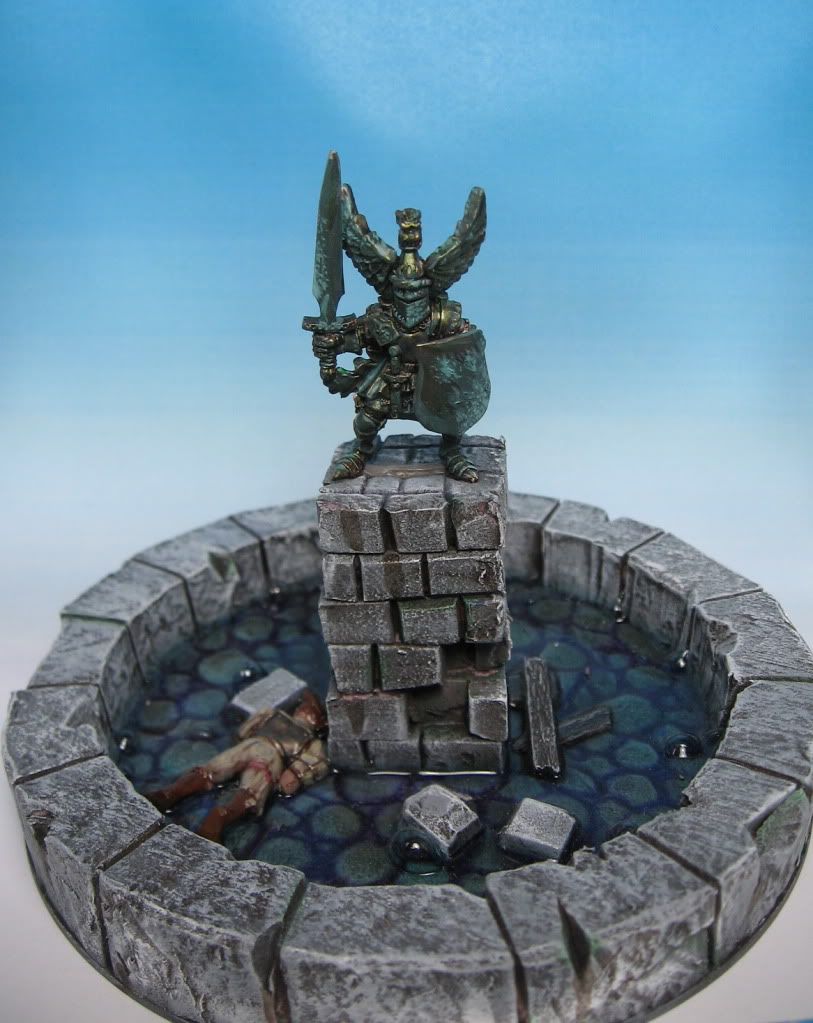 I used Woodland Scenics Water Effects for the water. Over time Some bubbles have appeared (from the styrofoam I think). Blue ink from drawing in the stone shapes has leaked into it as well. The corpse in the fountain is an old Empire Militia model.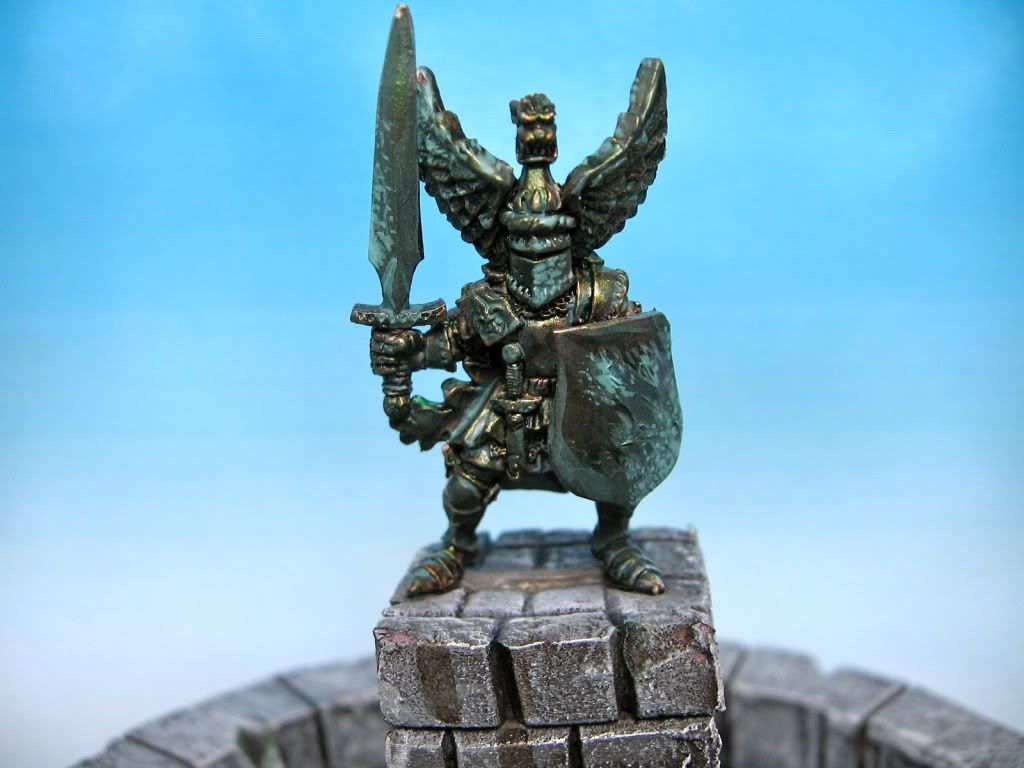 I painted the verdigris by first painting the statue in brassy colours working up from tin bitz. I think I then made some washes out of an old blue and turquoise colour and glazed and washed it on different areas.
I have some more Flames of War models nearing completion and a few other older projects to post up on the blog in the next few weeks. Thanks for visiting!