In this tutorial I will show you a quick way to paint a German World War II ambush camouflage pattern using an airbrush. This method is pretty quick and should work nicely over entire vehicles. I built some schurzen (side armour on German tanks) out of plasticard to test different patterns and techniques. The Flames of War website has an excellent tutorial on
Panther camouflage
on their website that inspired a lot of my experiments.
Supplies
These are the supplies I used. Other colours could easily be substituted.
-Vallejo Model Air (VMA) Russian Green
-VMA Burnt Umber
-Tamiya XF-60
-UHU sticky tack (use good sticky tack, so it doesn't leave a residue)
-Testors gloss cote
-small plasticard rod (probably about 1mm diameter)
Here is a picture of a King Tiger in ambush camouflage, borrowed from rcuniverse.com. Notice the spots and alternating pattern.
Method
I wanted to try out different camouflage patterns so I made some test schurzen out of plasticard cut to the size of StugG shurzen.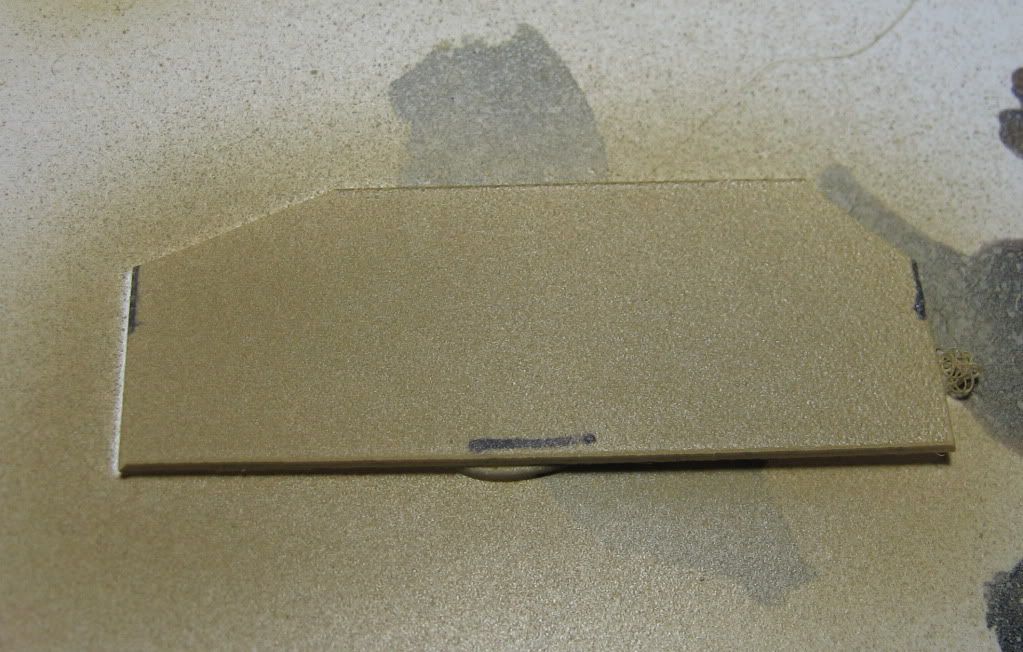 I glued the Schurzen to some plasticard for painting. I primed it white and then airbrushed Tamiya XF-60 over it. I then sprayed a light gloss varnish over the model to stop the paint being damaged by the sticky tack.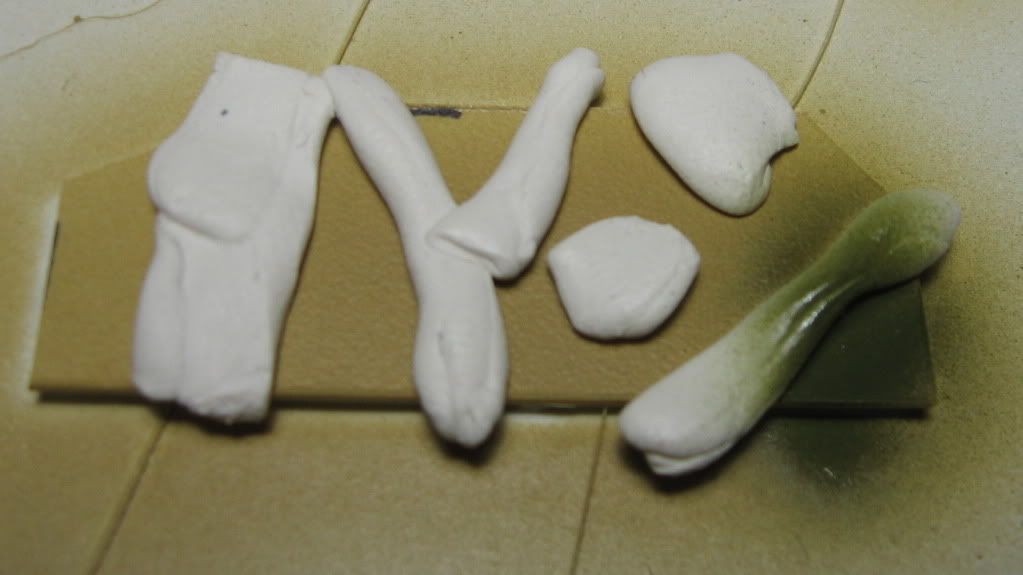 I stuck sticky tack down on areas I wanted to remain light brown. On one test I did large vertical stripes and on this one I did a blotchier pattern.
Vertical stripes. I airbrushed VMA Russian Green over all of the sections.
I then airbrushed VMA Burnt Umber over the sections I wanted to be brown. On the vertical stripes I just quickly airbrushed half of the sections shown in the previous section. On the other one I masked off blobs of green and sprayed the rest brown. At this stage it looks like a giant mess.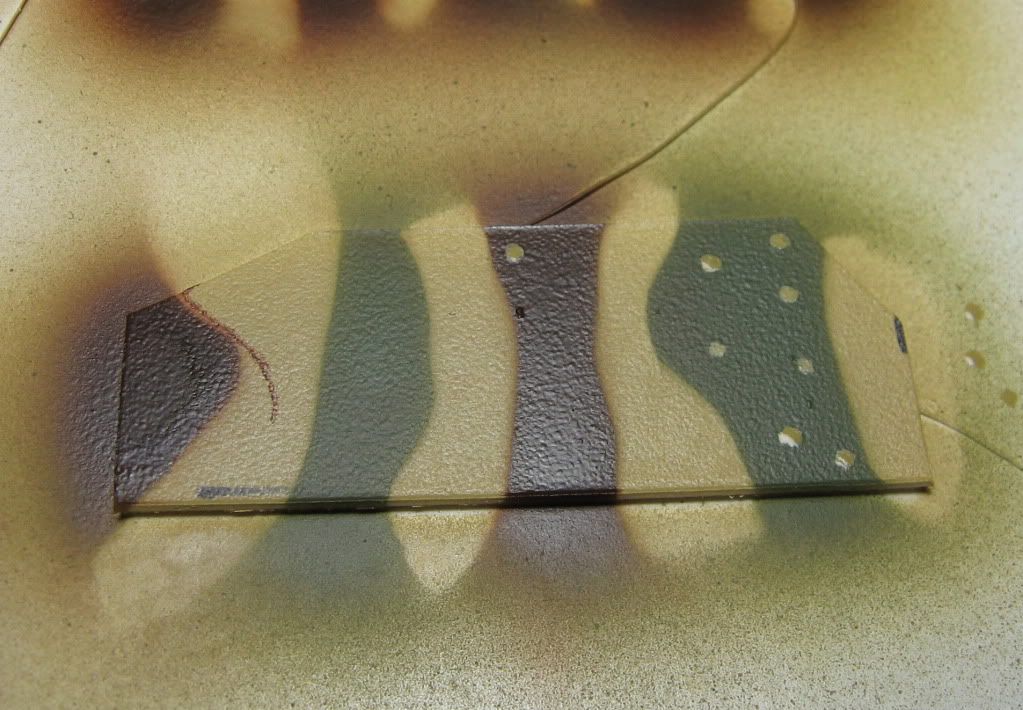 I then removed the masking sticky tack. I then added the dots of ambush camouflage using a piece of plasticard rod dipped into the Tamiya XF-60 and the dabbed onto the surface.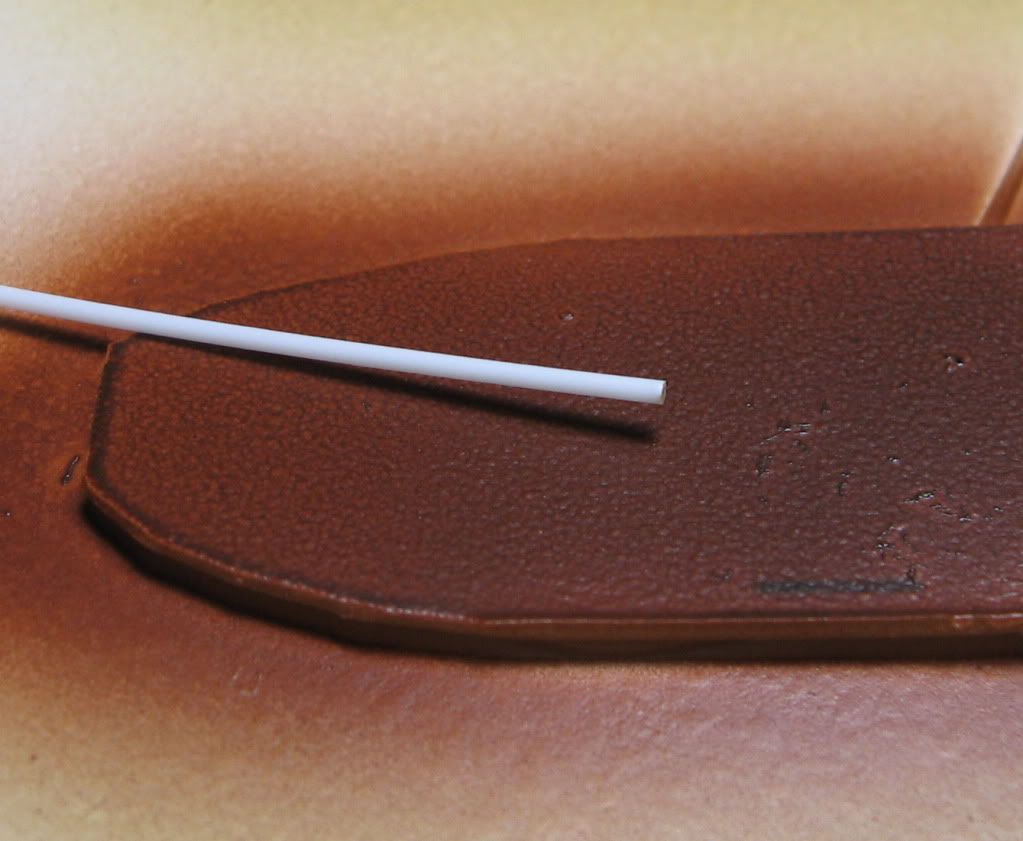 I also did green dots on the light brown sections. This picture just shows the rod.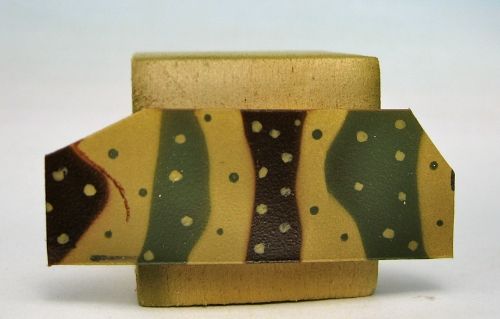 Now you are finished! Now you can drybrush, highlight, wash, weather, decal, and do whatever else you desire to complete your vehicle. (Note-the brown streak is not intentional)
The other pattern.
Tutorials for painting German camouflage: