This week I built and painted some fences for Flames of War. I recently purchased a Citadel Battlemat, so I decided to build some scenery to fill it up. These fences are built using matchsticks, thin balsa wood, and tongue depressors (large popsicle sticks). In total there are about 6 feet (a little under 2m) of fencing. The bases were flocked with Army Painter Green static grass, Woodland Scenics clump foliage, burnt grass and a yellow static grass. I also added Army Painter winter grass clumps and flowers.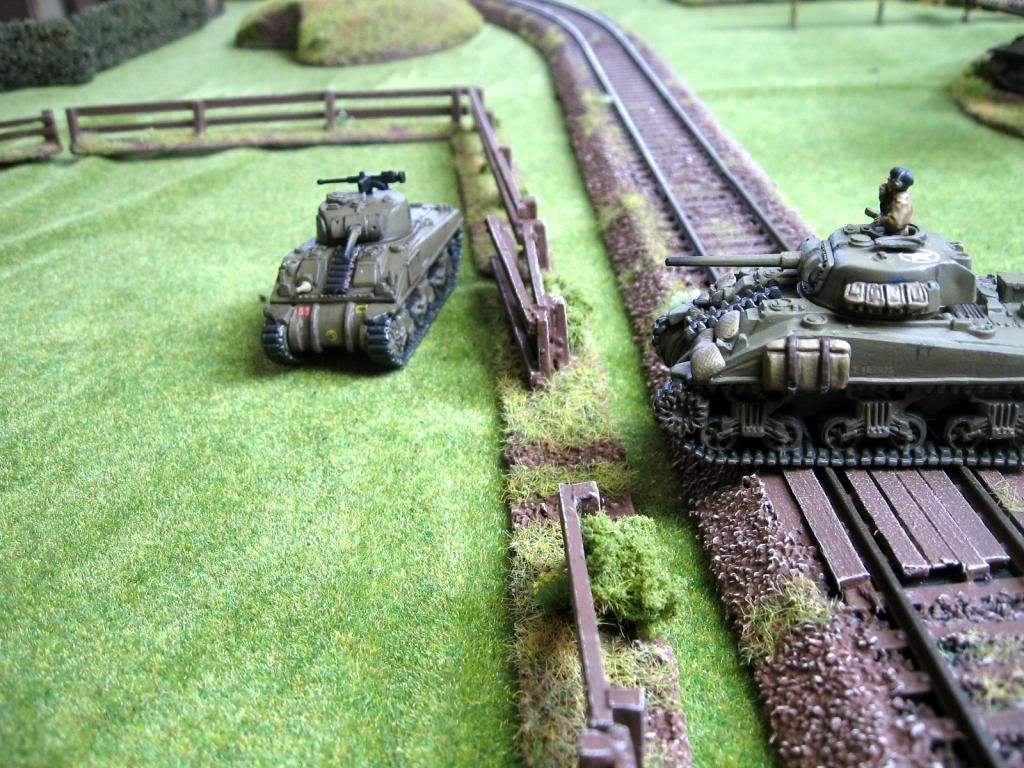 At one point I had 17 sections in total. Unfortunately they all blew off of my patio during a wind storm. Many of them were damaged and soggy from the wet weather. Now, 12 sections are completed and intact.
With some Open Fire paratroopers for scale.
Finally, here is a picture of my table and terrain so far. I finished up a few pieces at the same time. Check back in the next few days for posts on the hills, forests, and train tracks. Thanks for visiting!