Just a quick post to show some completed Wirbelwinds. These models were painted for a commission. The client requested just a basic paint job and didn't want any decals or weathering. The models are Battlefront's Wirbelwinds. Assembly and painting were fairly straightforward. Some of the parts are a bit fiddly (like the back fenders) but there wasn't too much flash to clean up. I painted the guns separately The crew are molded into the turret. I painted the crew heads on the metal sprues and then glued them on after.
The wirbelwinds are a late war German anti-aircraft unit. The main chassis is a Panzer IV J tank with a different turret and gun. In game they are useful for anti-aircraft and as an armoured machine gun platform for attacking light vehicles and infantry.
I painted the dunkelgelb using Tamiya XF-60 Dark Yellow (through the airbrush). The tracks I painted Vallejo Model Air Burnt Umber and the drybrushed VMA Gun Metal and washed with Devlan Mud.
I've been working some more on different methods for painting disc camouflage. I decided to paint two of the samples as if they were finished to see how they looked.
Method 1: I kind of like this as the spots are distinct and the pattern will be easier to see on the 15mm tanks. I think I would use a single hole stencil to spray more dots in between some of the ones painted through the larger stencil I made.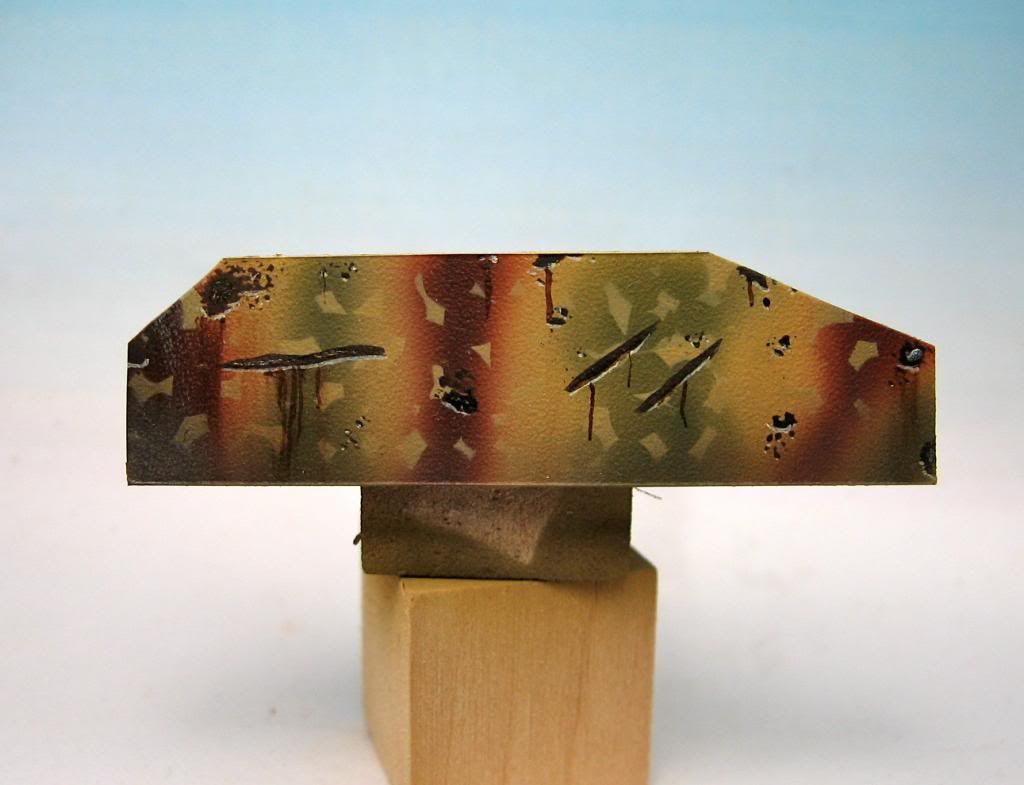 Method 2: For this one I cut out the holes and sprayed the yellow through. At this scale I think it is a bit hard to see the pattern though. Thoughts?