This paint job was an experiment. I have seen a few attempts to recreate the disc camouflage pattern in 15mm scale but none that I feel have really created the feel of the distinctive pattern. This model was my first attempt to recreate this pattern across an entire model. The Panther model used is the Plastic Soldier Company 15mm Panther G model. The model was painted using an airbrush and a variety of masks and stencils.
A few weeks ago I posted a tutorial on one of my tests for
painting disc camouflage
. The basic methods outlined in the tutorial were used to paint this model.
Here is an image of a Panther in disc camouflage from militarymodelling.com:
Here is the Panther I painted using this method: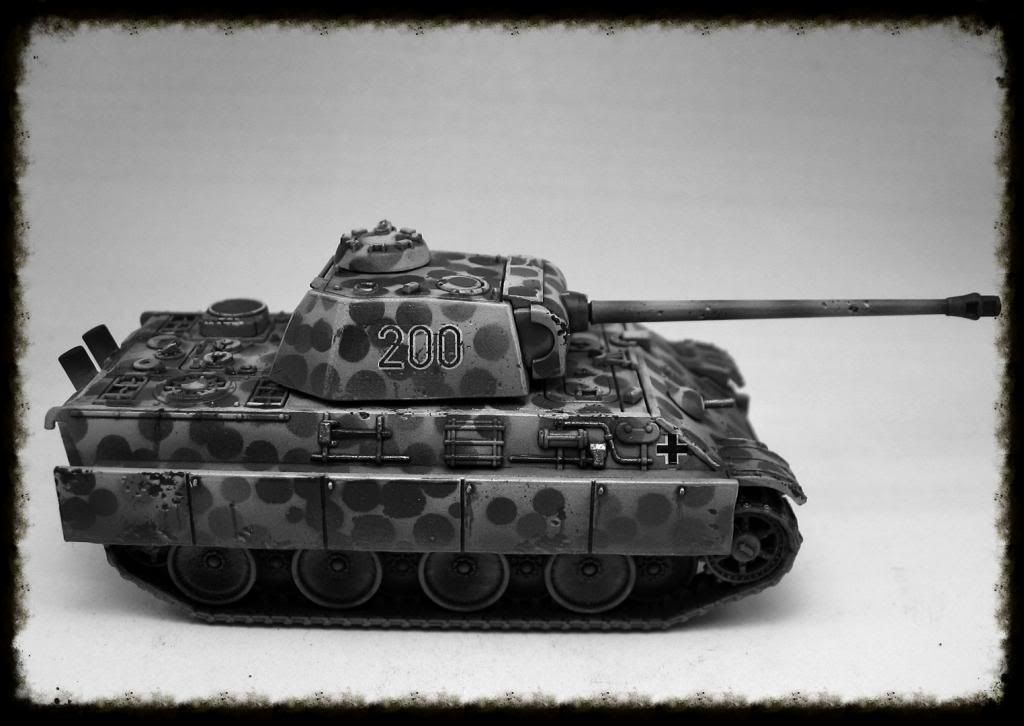 This model was a lot of work to paint and I am very pleased with how
some
of the techniques worked. I am not sure how I feel about the whole disc camouflage scheme and I am really curious to get feedback on what people think of it. I think it will be quite polarizing. I am not sure if it manages to recreate the overall effect of the pattern or if it just looks like a polka dotted tank. I am really looking forward to hearing feedback. This is one of the first models I have painted primarily as an experiment and to try to find a way to do something in a scale that I haven't really seen done before. Please leave me some feedback in the comments section!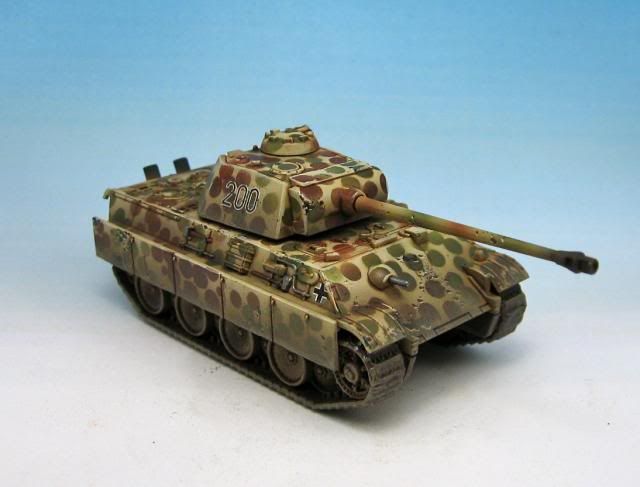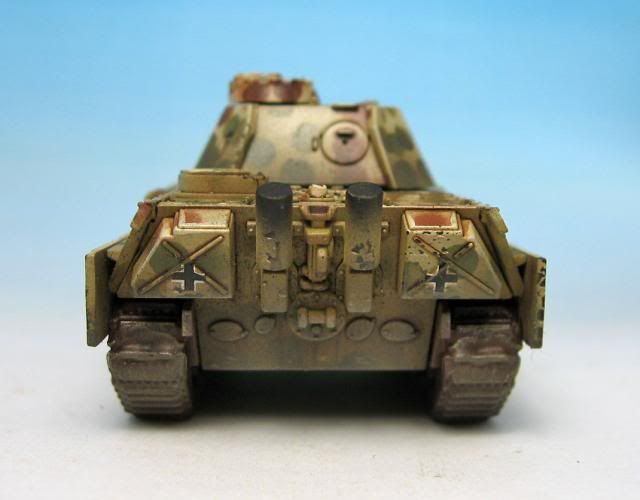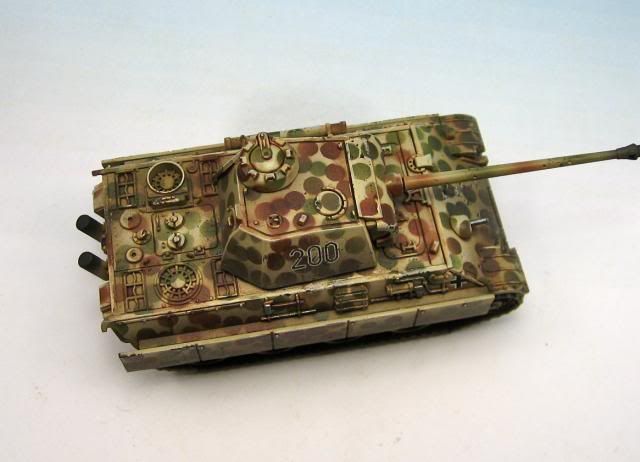 As I mentioned above, I tried a few new techniques on this model. This was my first time using oil washes. I used an oil wash to pin wash the lines on the vehicle. A pin wash is when you just let the wash flow into the cracks on a model. I think it created some nice depth and was much easier to apply than an acrylic wash. I also used a lot of colour modulation to lighten the model overall. I added white to Tamiya XF-60 to lighten the dunkelgelb colour on raised panels and applied a bright line highlight. I also added some shadows by spraying (carefully!) some brown wash through my airbrush onto the shadowed areas.
Here you can see the colour modulation.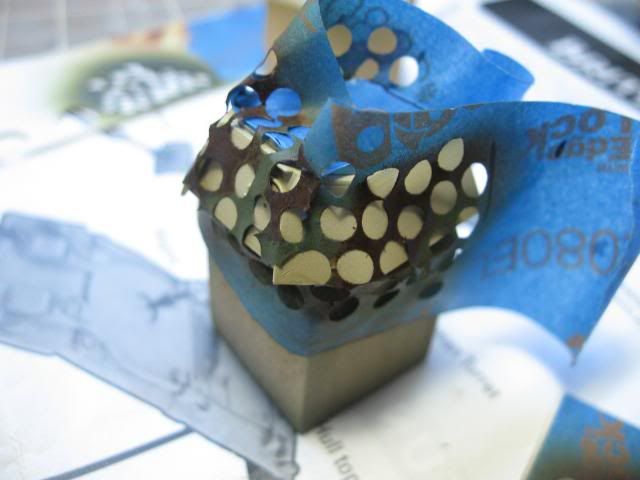 It was pretty hard to mask some of the shapes.
I would love to hear what you think of this model. I'd like to hear what you think of the technical execution of the painting and what you think of this attempt at recreating disc camouflage. Thanks for your help and constructive feedback!
Tutorials for painting German camouflage: