A friend asked me to paint a Flames of War Jagdpanther up for him. The Jagdpanther is a tank destroyer built on the panther chassis. In Flames of War it is a formidable adversary with thick front armour and anti-tank 16 (same gun as the King Tiger!). This model was a pleasure to paint. I really like the boxy look of German tanks with fixed guns. I didn't assemble this model but all of the parts seemed to fit well and there was minimal flash and no miscasting on the model.
I used this image as reference for the cross and number. This Jagdpanther would be company 3, most likely the 2iC. Image from
wargamer.com
.
The decals are from Dom's Decals.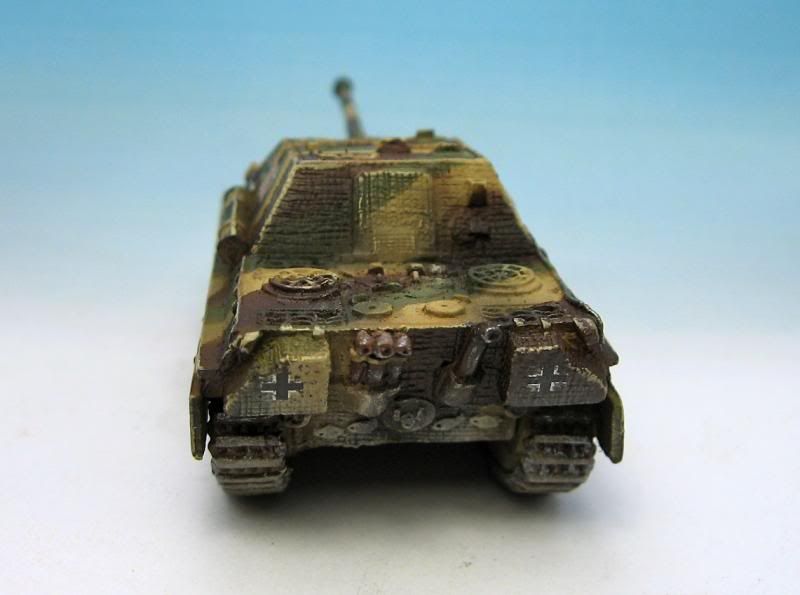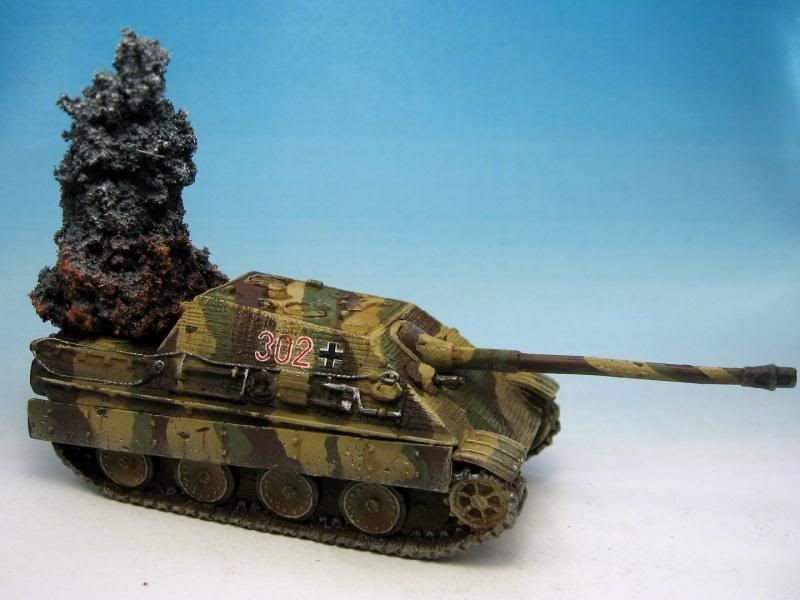 As this model is not mine, hopefully the Jagdpanther will look like this in games...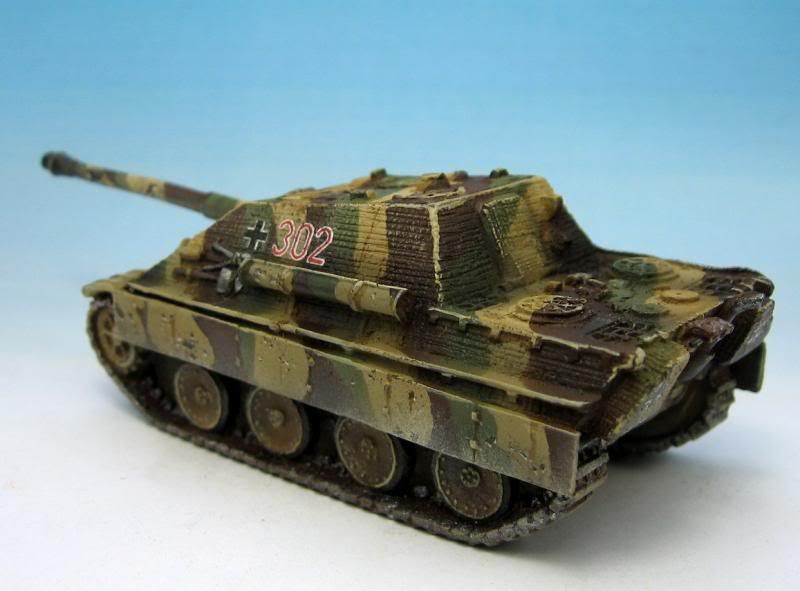 I'll post a tutorial tomorrow briefly showing how I quickly painted the camouflage pattern.
Thanks for visiting. Check back soon as I have lots more finished models to post here. I have a hetzer, 3 stuarts, explosion markers, and a tutorial for painting jagdpanther camouflage coming in the next few days.