After a bit of a hiatus I have painted another chaos cultist model. This model was built from the plastic chaos sorcerer lord body, a slaanesh lord head, and a chaos possessed arm. I painted this as part of a kitbash challenge on the
DS forums
. I painted this model fairly quickly by using the airbrush to do many of the larger areas and the more difficult blending. As this was a one off model I didn't worry too much about what colours I chose, which really helped to speed up the painting.
It seems like I haven't painted any 40k models since the horus heresy, but it has only been three months or so. A bit of a break helped me to look at the models differently. After painting historical models I feel much freer to just paint whatever colours I want on fantasy models. This model definitely has a bit of a tzeentch colour choice to it. That had as much to do with wanting to paint this colour as anything else.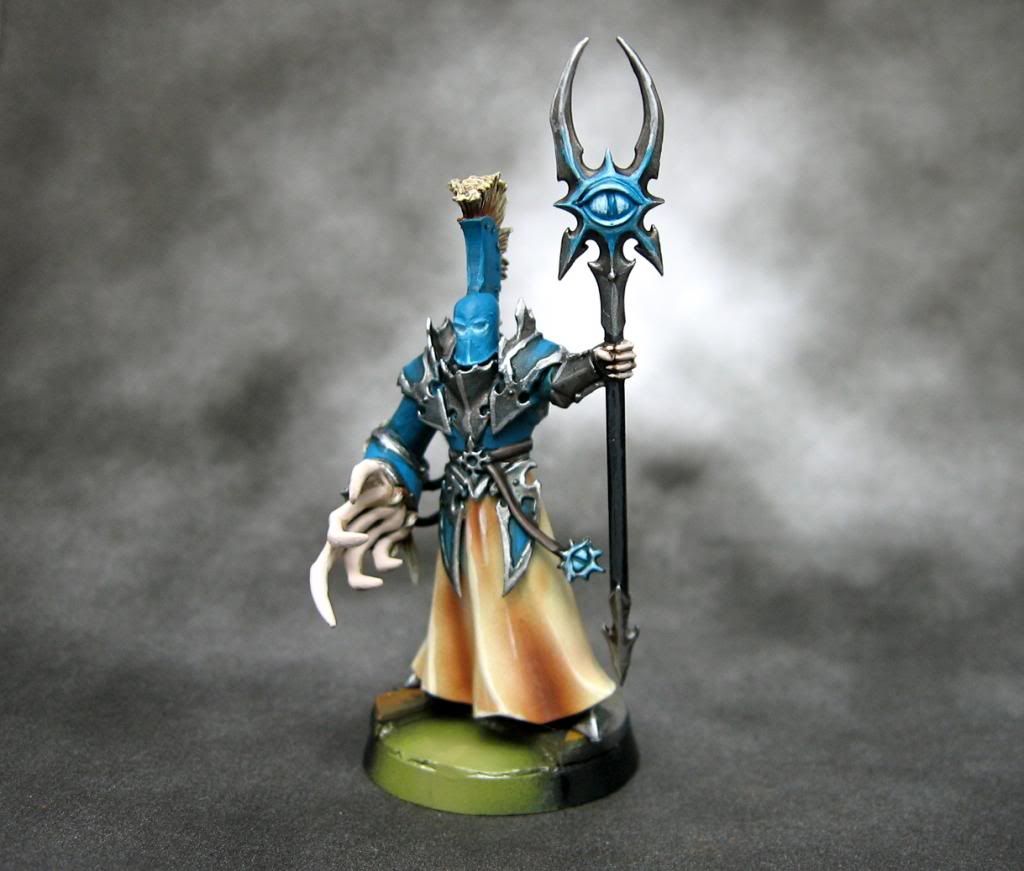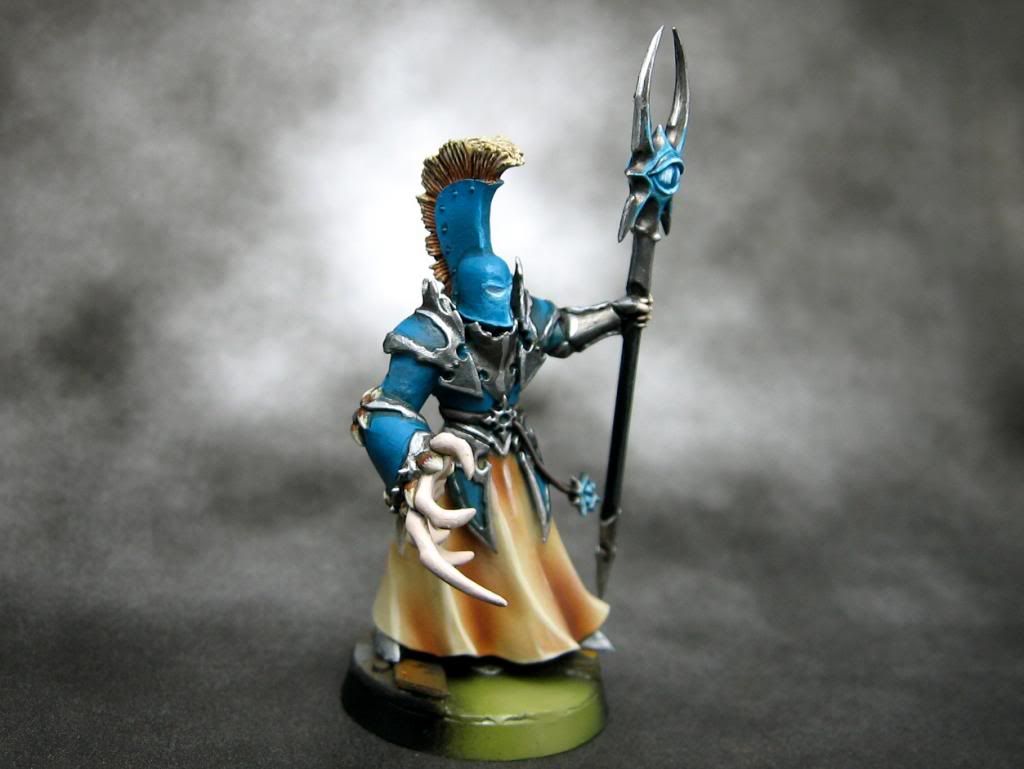 The base model is the excellent plastic chaos sorcerer lord. The head is from a lord of slaanesh (I bought 5 on ebay 3 years ago...). The giant arm is from a chaos possessed space marine.
I painted the blue with the airbrush and I am pleased with the gradient in the colour (see the helmet and power fist for example). I first painted the blue areas Vallejo Game Colour Falcon Turquoise with the airbrush. I added some black and airbrushed the shadows and then mixed white with Falcon Turquoise to add a highlight. A mixed in more white to brush on the white highlights on the face. I also had to fix a few areas I missed by brush.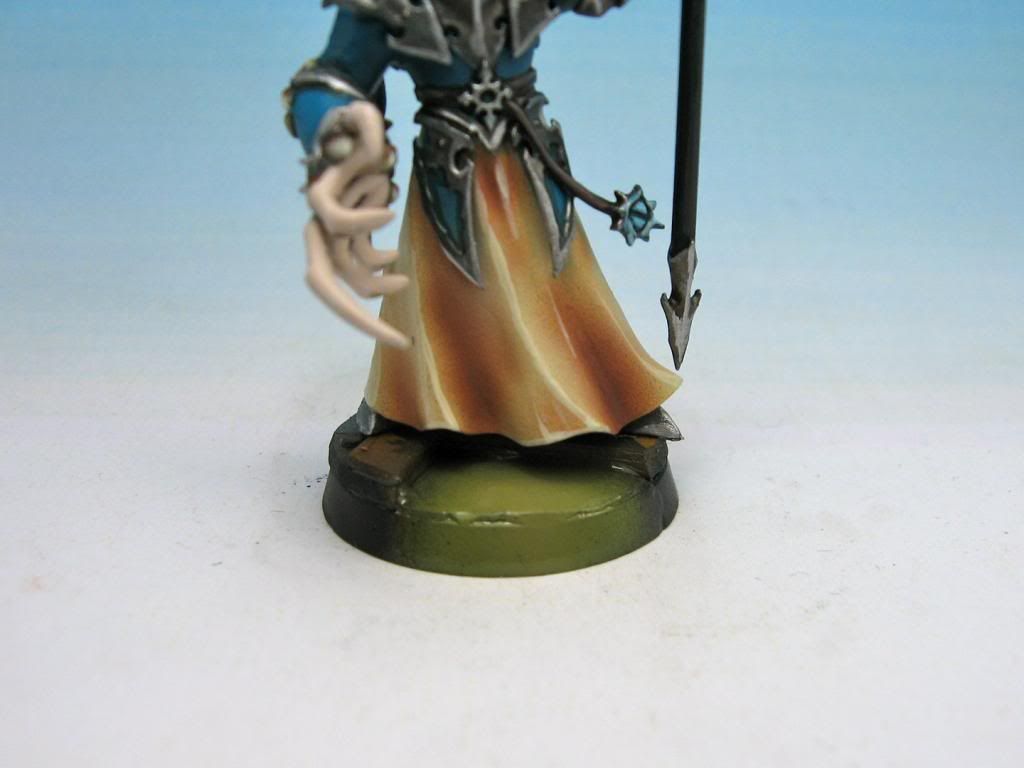 I hand painted the robes Vallejo Model Air (VMA) Sand as it was hard to mask the big arm. I then airbrushed VMA Sandy Brown and VMA Burnt Umber into the shadows. I used a brush to do line highlights using Bleached Bone mixed with white.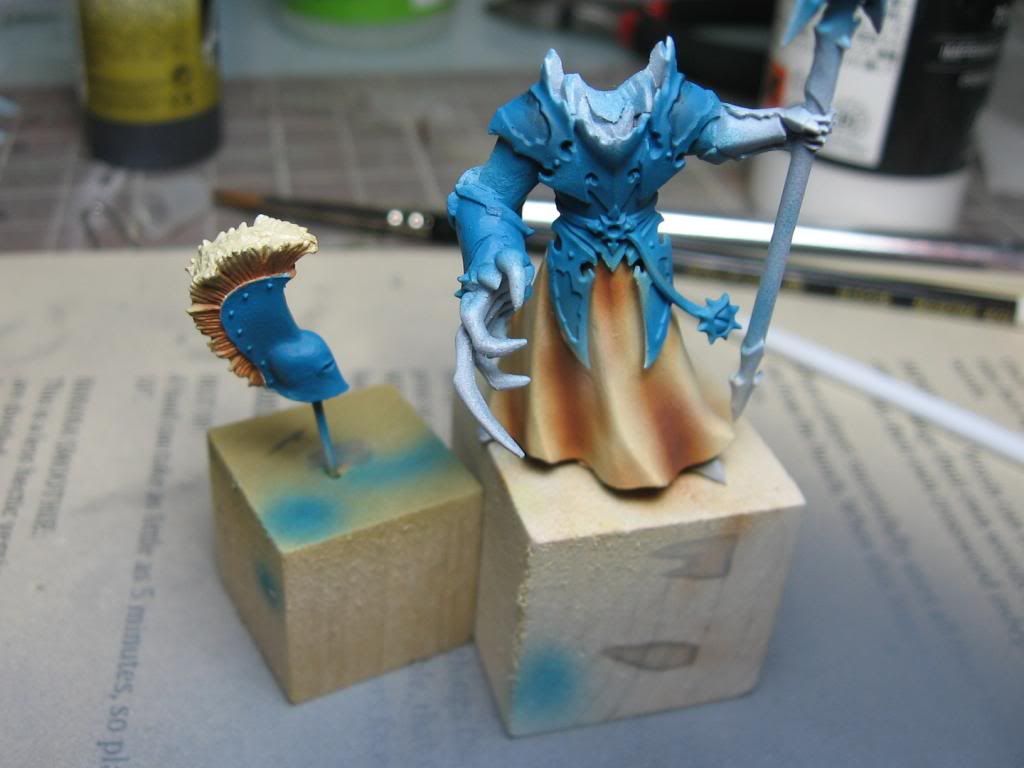 Only airbrushed to this point (except for the hand painted sand). I masked using silly putty.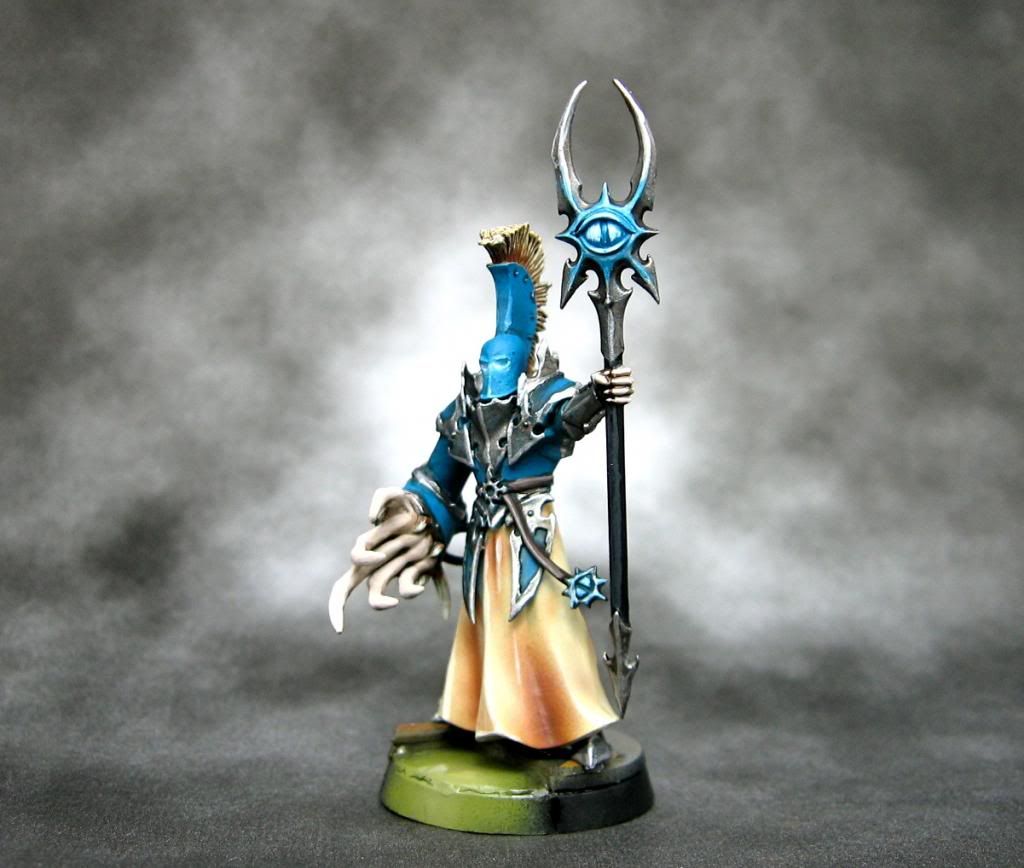 Thanks for visiting!