Here are some painted train tracks. The tracks are HO scale. I intended them to be used for 15mm scale in Flames of War but they will probably work decently in 28mm scale as well. The tracks are some plastic tracks I found at the hobby store. Each section is 9 inches long. They were simple to put together, will be easy to store, and clip together nicely for use on the tabletop.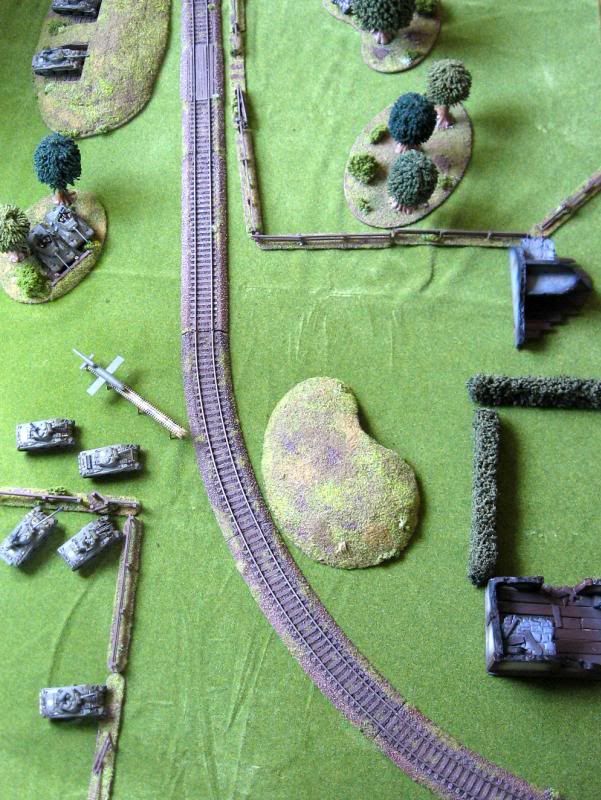 There are six 9 inch sections in total.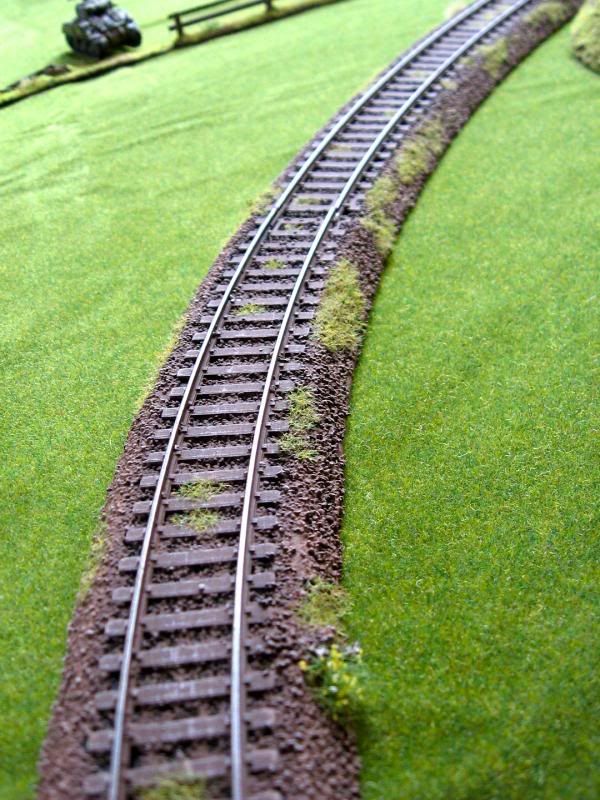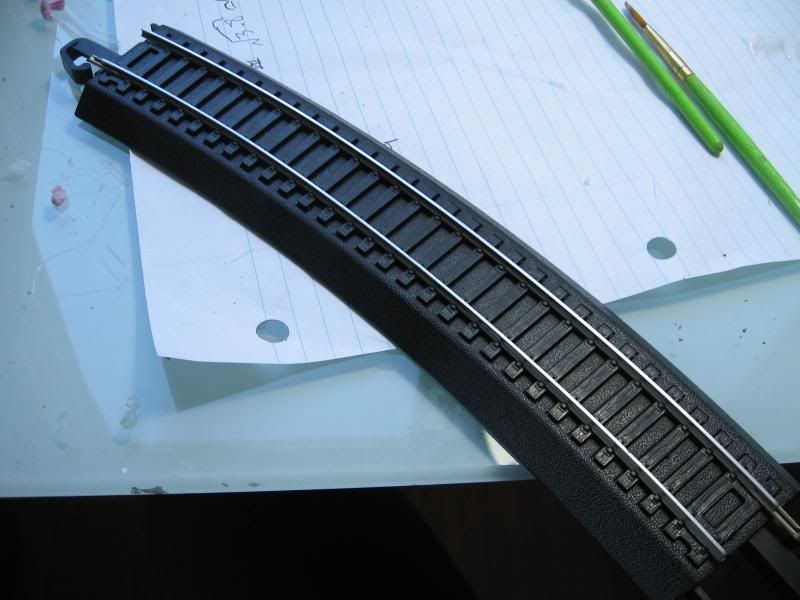 I bought the plastic tracks in sections like this from the hobby store. They were just under $2 per section.
I then just added ballast and then drybrushed, painted, and flocked them quickly.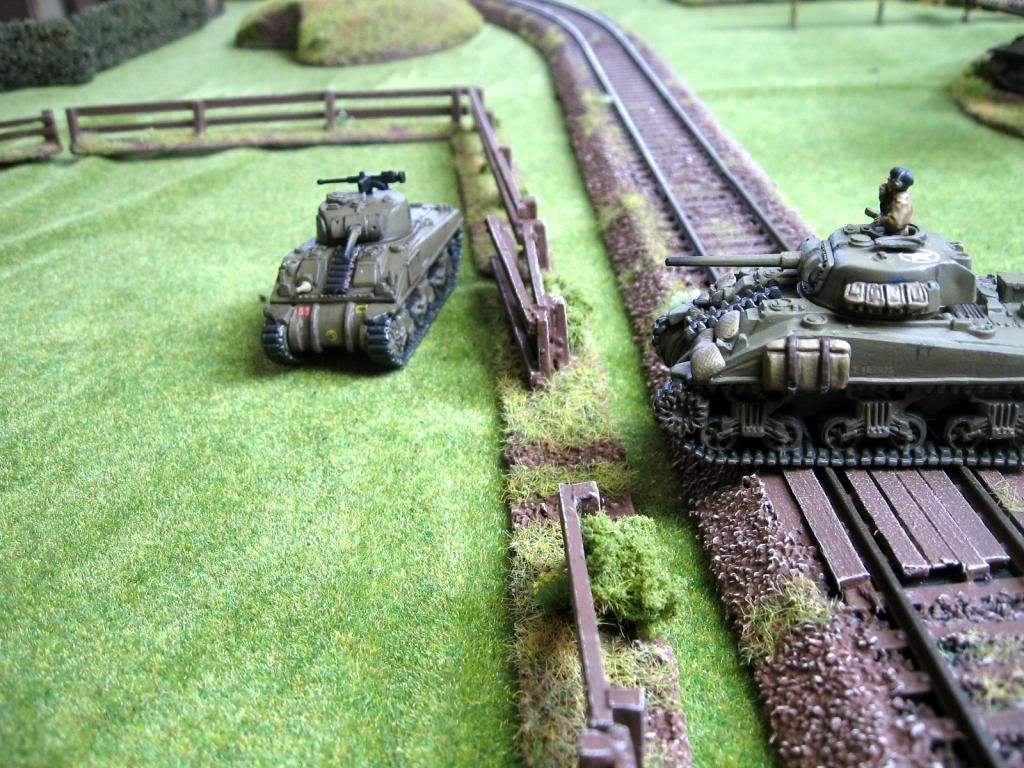 Thanks for visiting. Check back soon as I have some Stuarts that are almost finished and some explosion markers.