Continuing on the scenery building spree, I have completed three tree sections. I was inspired by MSUG on the Flames of War forum who used the Open Fire tree terrain bases to build some woods. I had a set of Citadel trees from a tournament prize from a few years ago. I decided to try and magnetize the trees to allow troops to move through them easily. The woods are scaled in such a way that they could be used for either 15mm or 28mm games.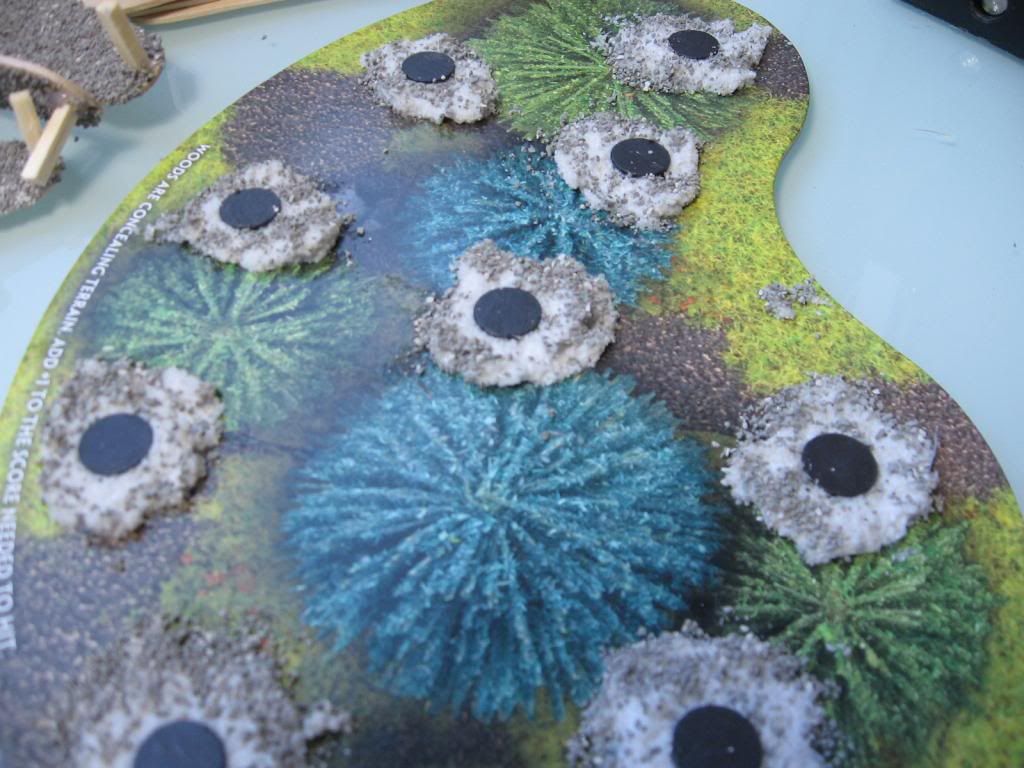 I wanted the trees to be movable, so I glued many magnets (from the dollar store) to the bases and filled around them with some pumice gel (just what I had on hand).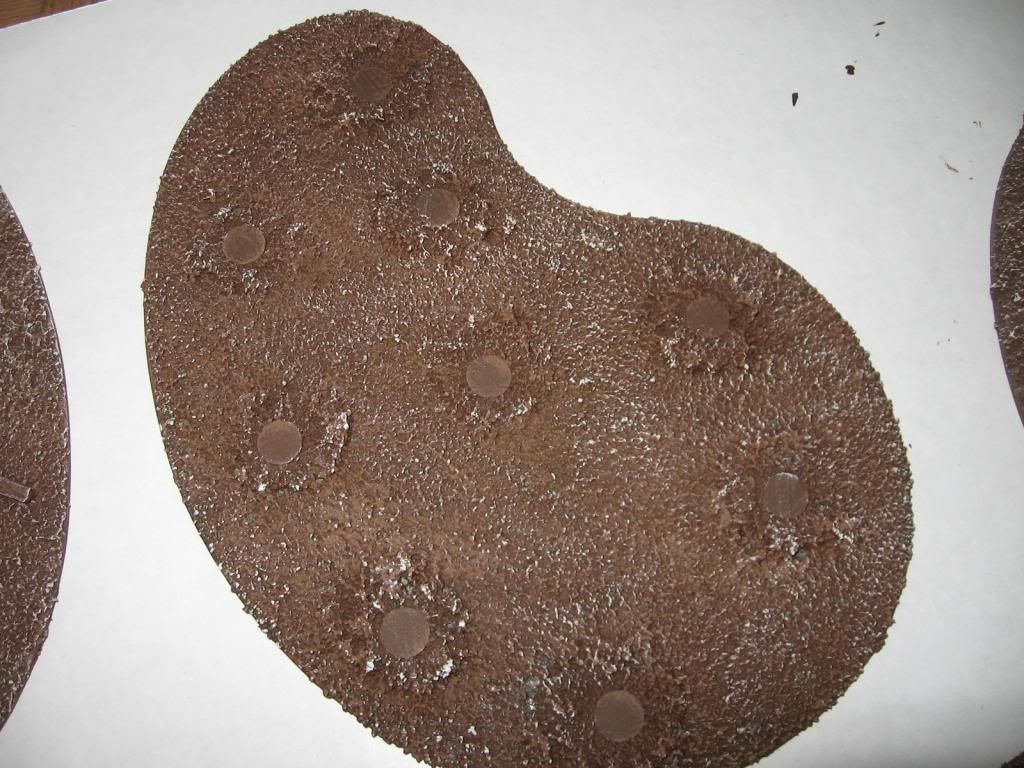 I then covered it with ballast and PVA glue, painted it brown and drybrushed lighter shades over top.
To finish it, I added flock, static grass, Army Painter flowers, and some clump foliage.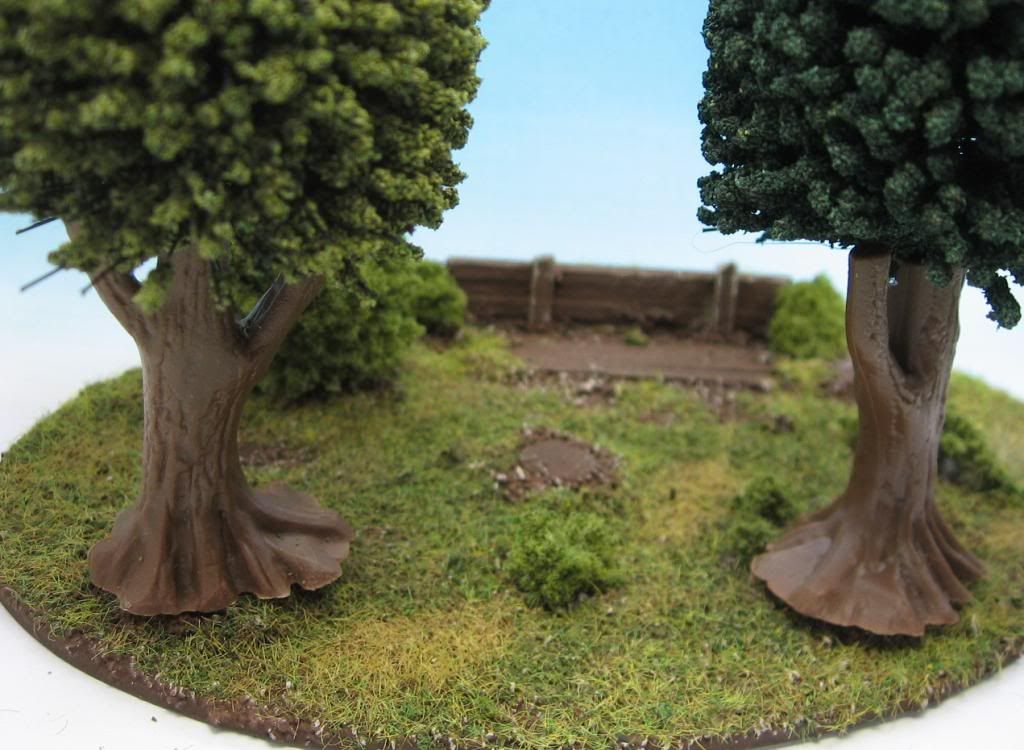 I glued small rare earth magnets onto the bottom of the trees. On this base I also built a small fortified position.
I made a few bushes out of clump foliage and small pieces of metal as well.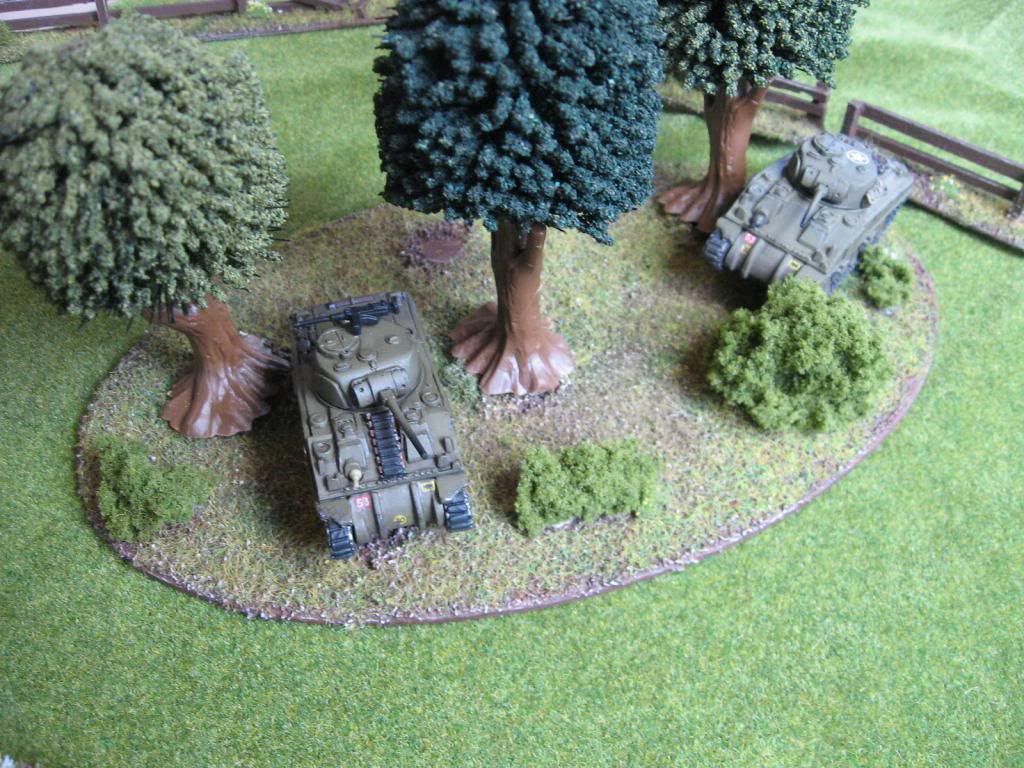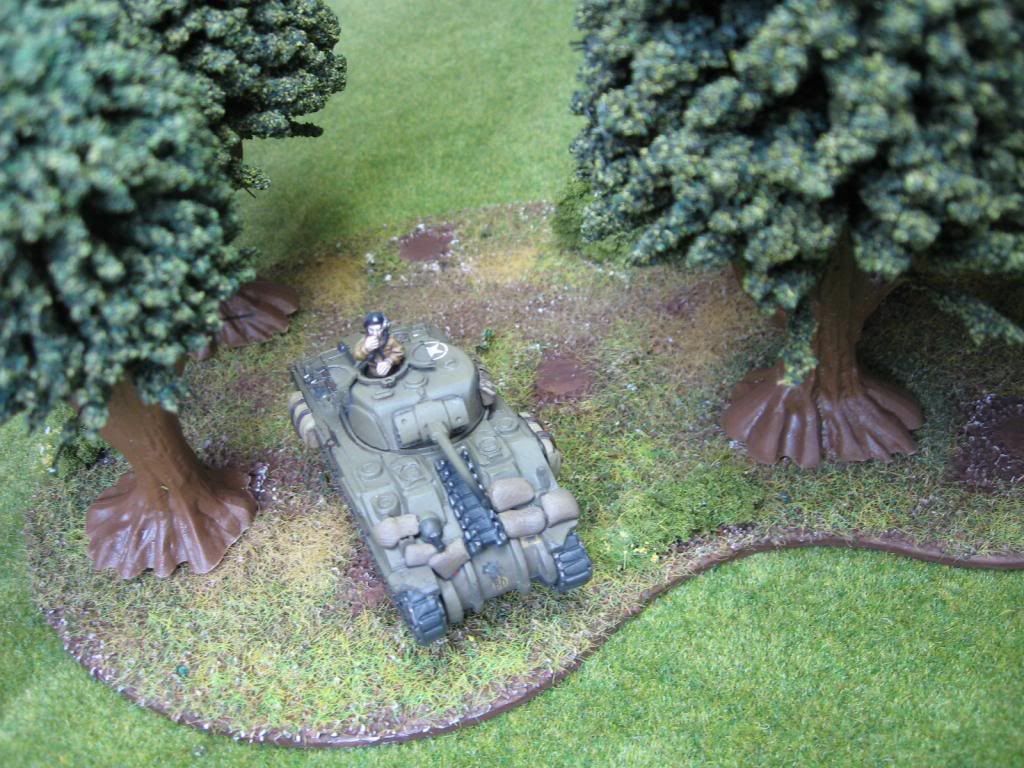 Hope you enjoyed seeing these. Check back soon as I have some pictures of Stuarts, wrecked vehicle markers, and train tracks to share. Thanks for visiting!