At long last I have painted my first team of infantry for Flames of War! I have completely finished painting and basing a single team of American paratroopers from the 101st Airborne Division. The team has been painted with the uniform used during Operation Market Garden and been based to roughly fit that location and time. The models are the plastic infantry from the Open Fire box set.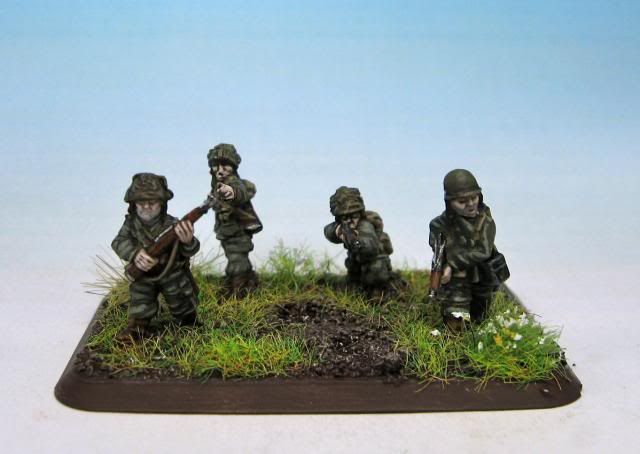 This was my first time painting infantry in the 15mm scale. I found it surprisingly enjoyable. These models have lots of detail and were pretty fun to paint. Unfortunately the small scale has not dramatically increased my painting speed. At the current rate it will take me about four hours to paint each team and it may take me a fair bit of time to finish the entire platoon. Nevertheless, I need to finish this platoon and a platoon of Heavy Mortars before a tournament in July. I am working away from home so there are no extra models or airbrushing to really distract me from the task.
I painted the models by basing the green of the uniforms and the painting in the shadows and highlights. I tried to use quite a lot of contrast so the highlights will be apparent on the tabletop. On the models here I tried a few different methods for highlighting the faces and uniforms. The models below show the difference in face and uniform contrast.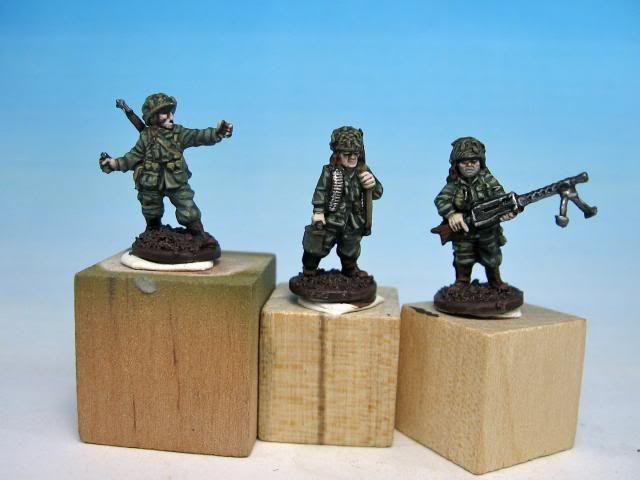 A work in progress picture. Which looks better, the guy on the left or the two on the right (looking at the skin and uniforms)?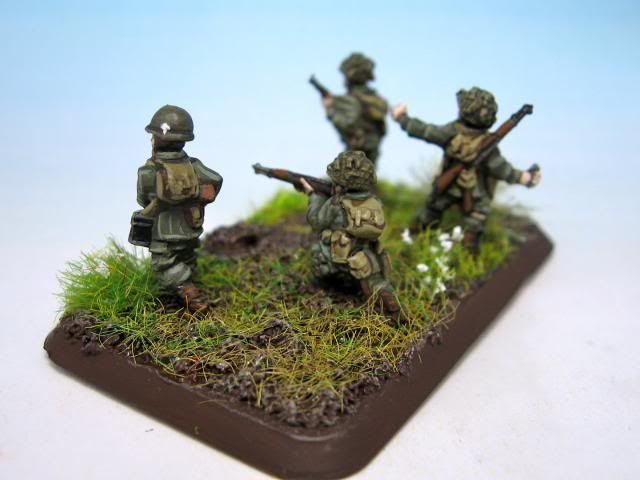 The models were generally pretty good to paint up. The plastic has lots of detail. They just have a few flattened areas that look funny from some angles. I was able to hide this by painting in additional shadows and highlights in some places to hide this (for example, the edges of the backpacks and the chest of the NCO with the submachine gun).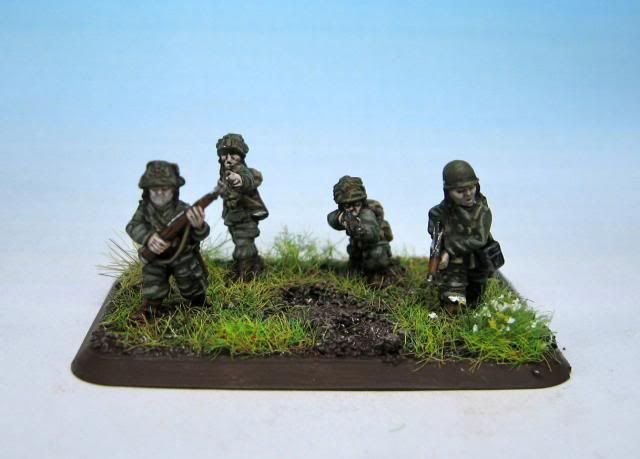 I have another four individuals all painted. I just have to finish another four to make the teams fit together for the bases. I painted most of these glued to blocks of wood but I left some glued to the main bases. I need to paint some of these so I can base the rest.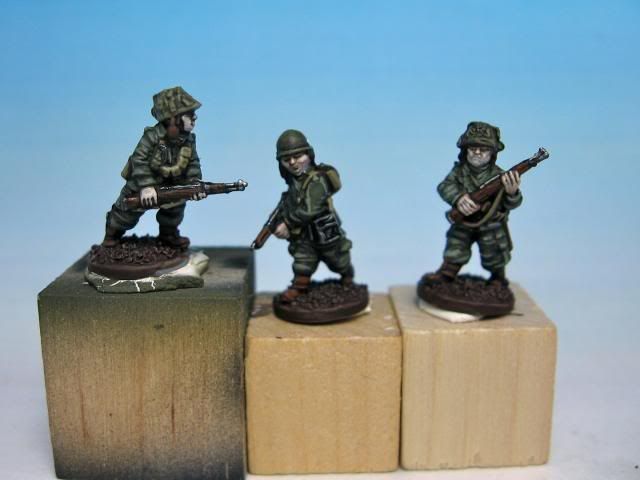 Thanks for visiting. The blog recently passed 200 followers and 100,000 page views! Thanks for all of your support. Comments and constructive criticism are appreciated as always.