Here is a Hetzer I painted for a friend a few weeks ago. The model is the Battlefront Flames of War German Hetzer model (15mm). The friend I painted it for wanted me to try to replicate a colour scheme from Blood, Guts and Glory where there is a bit of green around the dark brown spots. This model was lots of fun to paint. The Hetzer is pretty interesting looking. The decals are from Dom's Decals and are based off of a picture I found of a Hetzer with this number and cross location.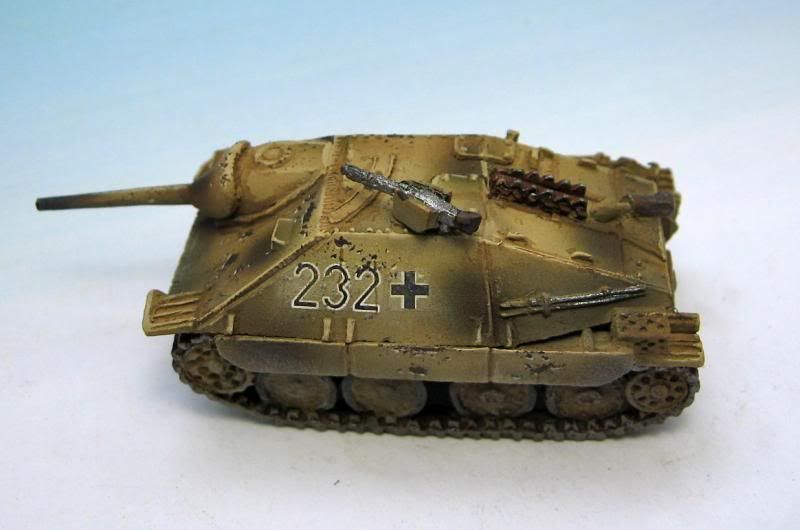 Work has been hectic and some soreness from a cycling injury have both conspired to really limit my painting progress the last few weeks. Hopefully this weekend I can get some painting done. I have a lot of paratroopers in progress and a few Shermans that are almost complete (just need to paint the pesky crew). I'll just leave you with some pictures of the painted model.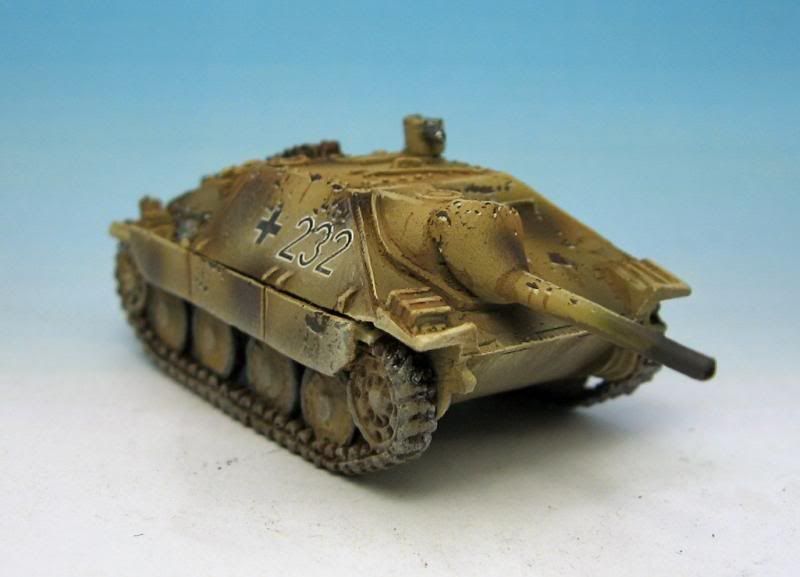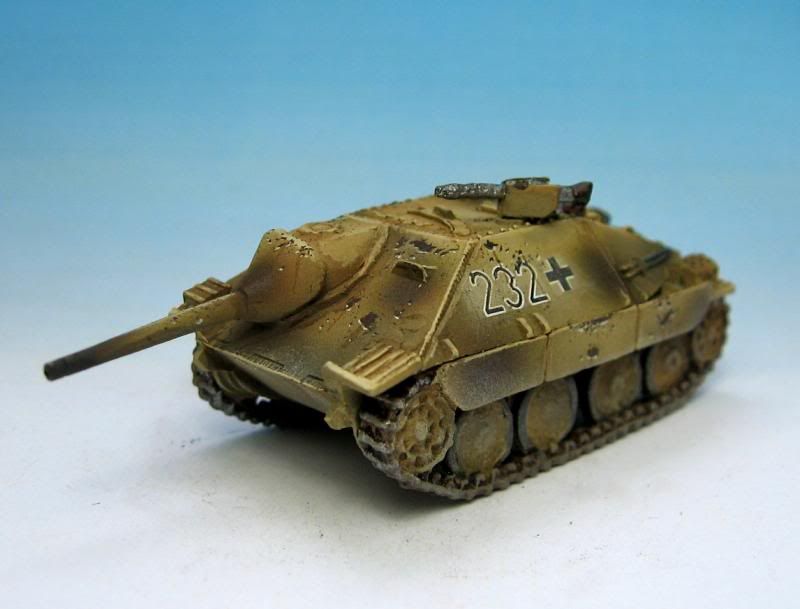 I used a Tamiya Weathering Master set to do some of the dusty weathering. It is very easy to apply and gives a nice effect.
Thanks for visiting!